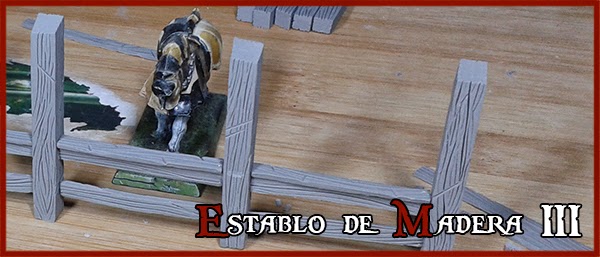 Continuamos levantando otra vez el nuestro establo de madera. Ya tenemos todos los elementos de la parte baja. Solo tenemos que montarlos.
We are rebuilding our wooden stable. On this article we are going to glue all clay pieces before sculpt the rooftop.
Después del terrible accidente que os mostramos en el artículo "Escenografía: Establo de madera II" continuamos trabajando en nuestro nuevo establo de madera esculpido con Super Sculpey Firm. 
Lo cierto es que estábamos mejorando nuestra técnica de modelado gracias a que teníamos que repetir el proceso una y otra vez. 
Ya con las vigas y los listones cortados solo teníamos que ir erigiendo la estructura inferior.
Lo primero fue unir las vigas con una barandilla.
On the article "Scenery: Wooden Stable II", we told about old wooden stable accident. In its rebuilding we use SuperSculpey Firm clay to sculpt all wooden pieces.
To sculpt pieces over and over helps us to improve as scupltors. We had done wooden beams and strips. Now is the time to erect our stable.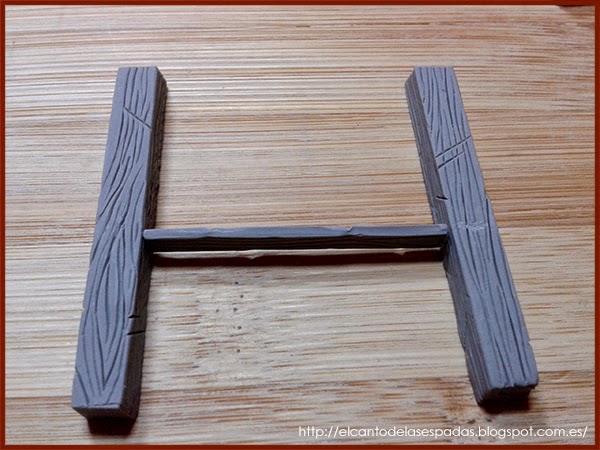 Colocamos dos listones y con eso ya teníamos casi la estructura principal del establo de madera.
With two beams and one strip we done the main frame for our wooden stable.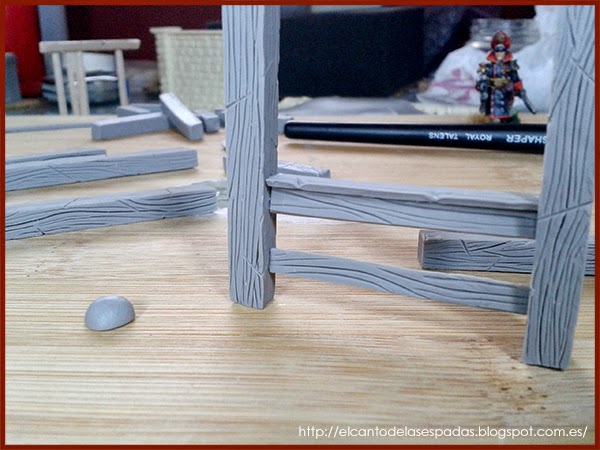 Como encajaba perfectamente, fuimos uniendo el resto de las vigas de madera
Joints were so good, so we glue all wooden pieces.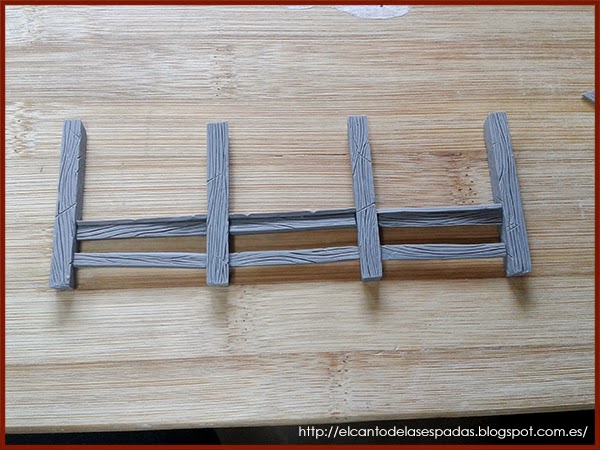 Después preparamos una pieza de masilla que haría de listón superior.
We need  put another piece  between the beams on the top. So we did one more clay beam.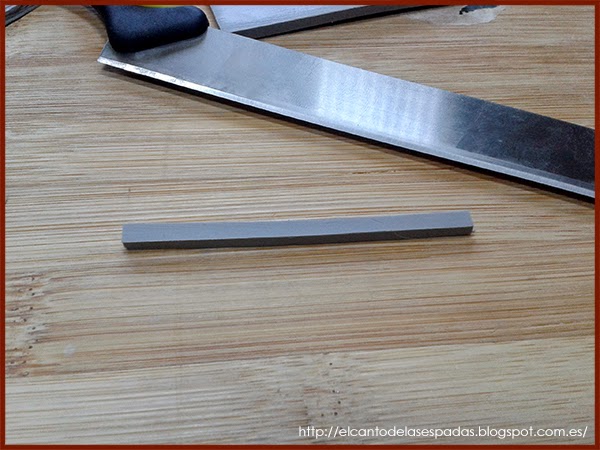 Dibujamos las líneas principales de la madera.
We drew main grains in the clay.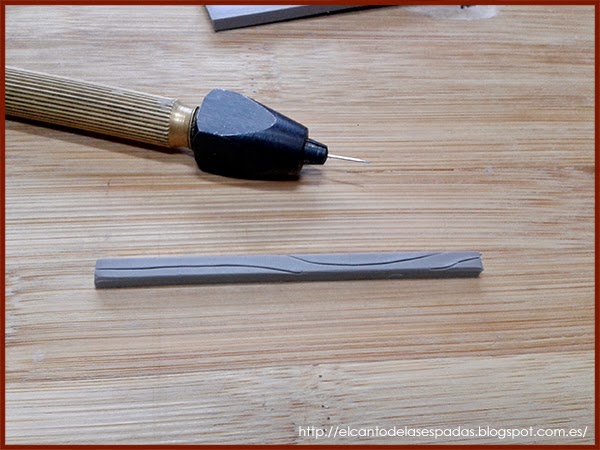 Utilizamos la propia pieza como guía de corte. Ejercimos presión para que se quedara marcada en el listón superior.
Instead of use a ruler, we used the model to measure space between beams. We put the piece in its place and then pushed.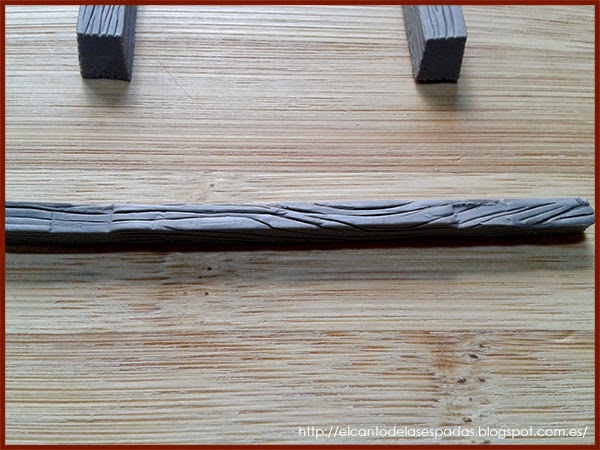 El establo de madera ya iba tomando forma.
También preparamos las vigas altas  que irían delante de la misma manera.
We did anothe piece, that we will use.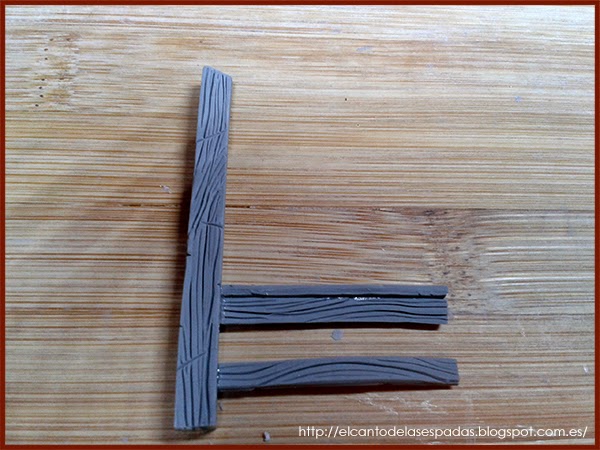 Además comprobamos que un caballo cupiera en su interior.
Wooden stable's structure can be helds upright. We check capacity too with a horse.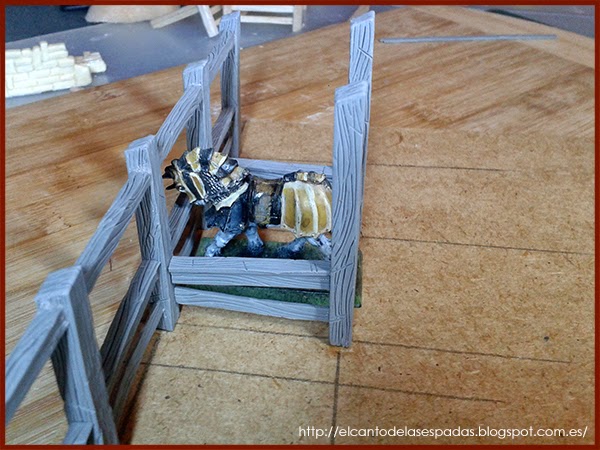 Todo establo de madera merece un buen tejado, ¡pero antes hay que colocar la techumbre! En la próxima entrada nos pondremos a ello.

We were ready to start to work on the rooftop. On the next article we going to work on it!