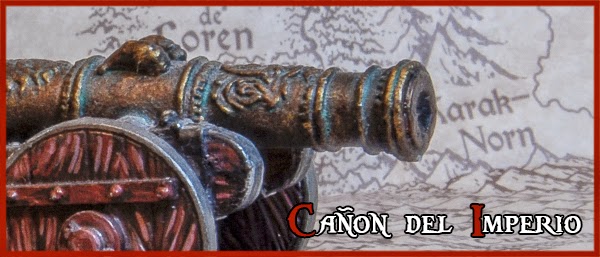 Cuando un héroe del Imperio se alza en armas, lo primero que hace es enviar un mensajero a Nuln. El cañón del Imperio es una de las magníficas piezas de artillería con las que la ciudad estado puede apoyar al nuevo paladín del Imperio.

To send a messenger to Nuln is the first thing an imperial hero do when he takes up arms against The Empire enemies. Empire great cannon is the best aid that this state city can send to The Empire's armies.
Uno de nuestros proyectos a los que mas cariño le tenemos es el Imperio. Planeamos coleccionar un destacamento de cada provincia.
Hace más de diez años que comenzamos nuestro ejército de El Imperio. La primera pieza de artillería que incluimos en el ejército entre arqueros y alabarderos fue el cañón del Imperio. Desde entonces ha participado en cientos de batallas, aunque ha notado el paso del tiempo.
Antes de entrar al servicio de Hochland, "El viejo amigo", que es como hemos bautizado al cañón debido a sus años de servicio, ha necesitado una mano de pintura y una peana nueva.
One of our projects is collects a Empire army. We would like to get one taskforce per province.
We started to collect it more than ten years ago. Our empire army originally consisted of halderberdiers and bowmen regiment, empire great cannon was our first artillery model. From that day on, empire great cannon has taken part in a lots battles.
Before the empire great cannon, called "The old friend", was put into service again, has been painted a second time with Hochland's colors.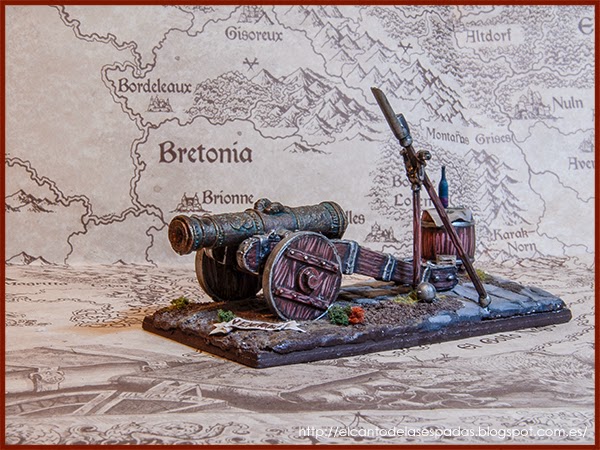 El viejo amigo ha servido durante años en el ejército del Imperio y eso se nota en su envejecido cañón.
The old friend has serviced in empire army during years. The cannon has been painted with a weather tecnique for metals.


Los colores vivos del los uniformes se corresponden con los de la Baronía de Hochland.
The crew has been painted with Hochland's colors.
La dotación prepara a El viejo amigo, para dar la bienvenida al enemigo.
Crew prepare The old friends for greet enemies.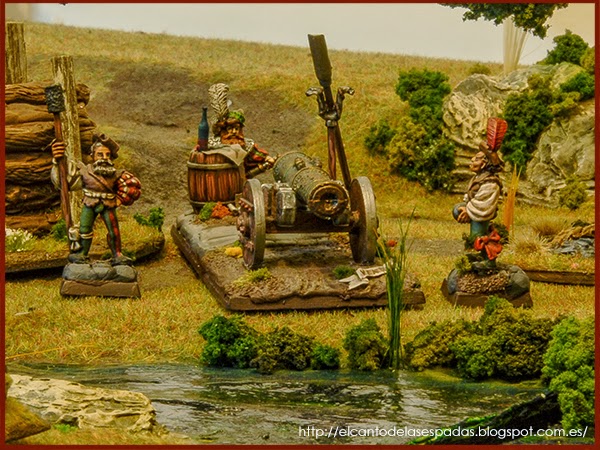 Esperamos que os guste  nuestro gran cañón del imperio.
We hopes that you like our empire great cannon.