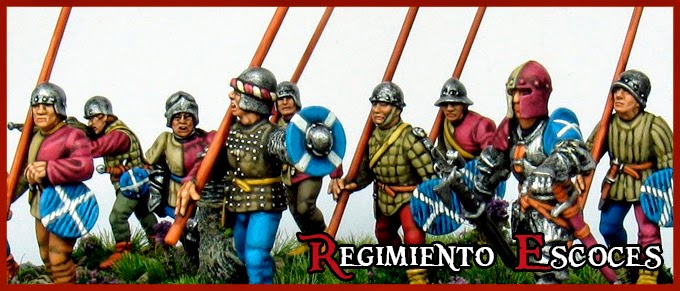 Sin duda una de las gamas de miniaturas medievales-renacentistas mas interesantes de la actualidad es la de los Hermanos Perry. Y si alguien esta dando cuenta de su enorme versatilidad es Captain Blood, uno de los foreros de Lead-Adventure.
One of the best miniature brands to play in medieval or renaissance time is Perry Miniatures. Captain Blood, from Lead-Adventure forum, is always talking about it and the miniatures's posibilities.
Son muchas las miniaturas de Captain Blood que podríamos haber seleccionado para esta sección. Sus hilos en Lead-Adventure están repletos de cientos de ellas, cada uno con su pequeña conversión, lo que hace que su colección sea completamente única.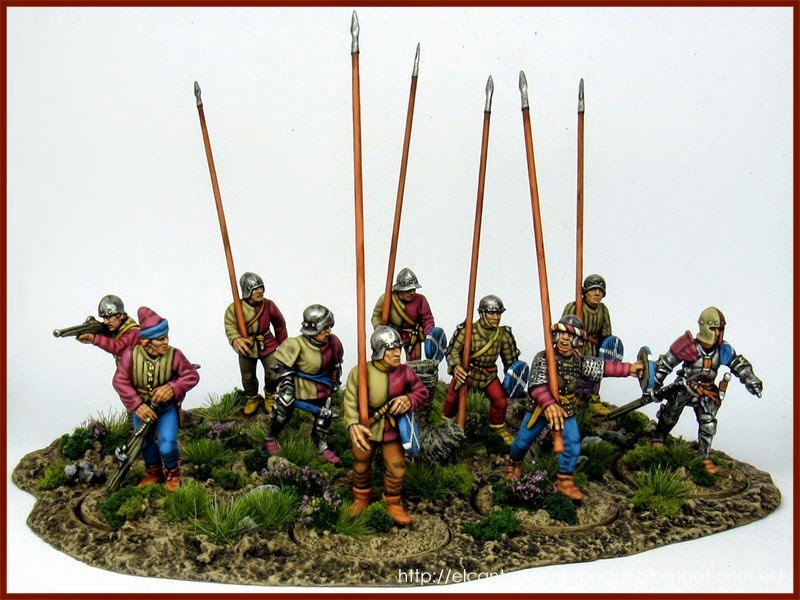 Hemos elegido esta unidad, creada para La guerra de las Rosas, por que no es muy frecuente ver unidades con este trasfondo. Aunque cualquier comentario que podamos hacer a su magnifica pintura es aplicable a todas sus miniaturas.
Además es un gran ejemplo de la versatilidad de la caja de infantería mercenaria europea de los Perry. Su uso en este caso esta muy alejado del que ya pudimos ver en esta otra entrada dedicada a La Casa de Mormont, inspirada Juego de Tronos.
Una de las cosas mas interesantes para nosotros del estilo de pintura del Capitan Bllod, es su capacidad para usar colores vibrantes, sin renunciar con ello a cierta naturalidad. En la mesa tiene que lucir fantásticas.
Captain Blood is a great wargamer. Lead-Adventure forum is full of his fantastic topics. We have spent a lots time rading topics and watching pictures. That is the reason why we have thought that we should show up here something by him.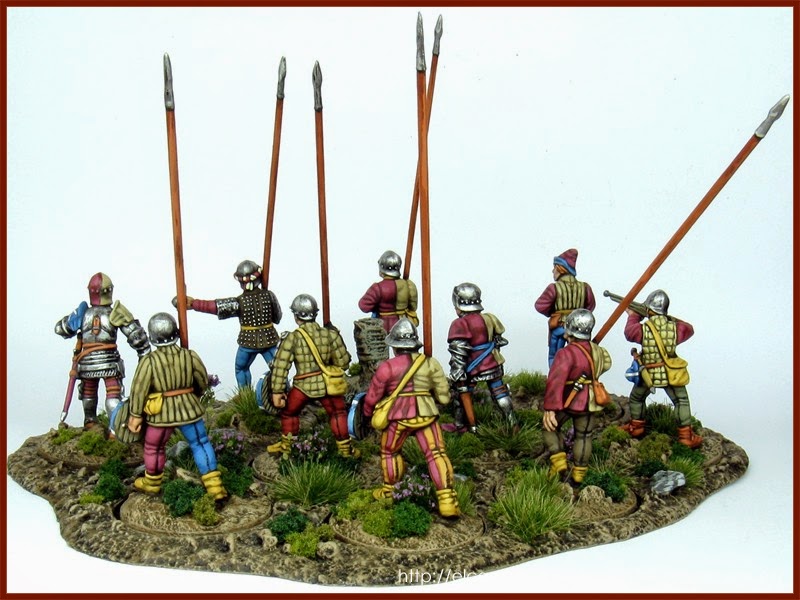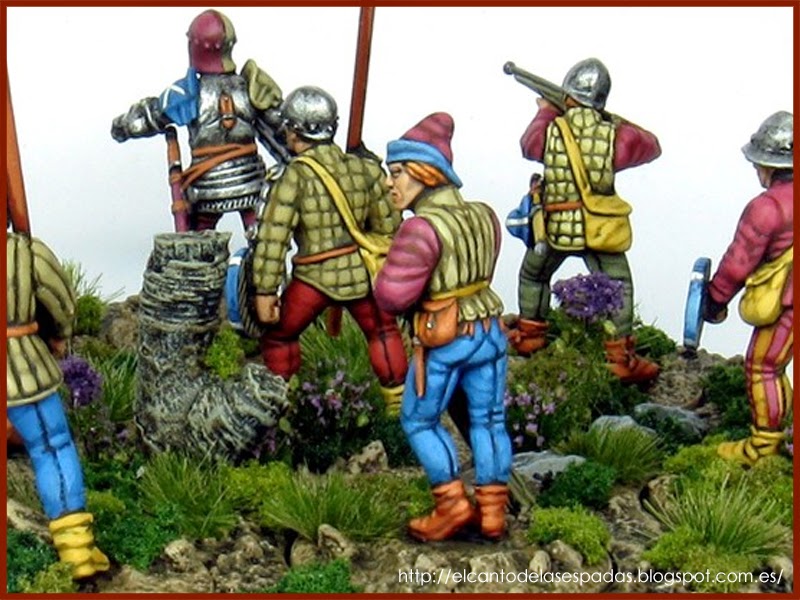 We had had choose among his huge collection. Finally we chose his company of Scots mercenary pike. It is not so common see a regiment painted with scotish "uniform" in War of the Roses.

European Mercenary box has been use to create this  company of Scots mercenary pike and House of Mormont too. This is the proof of European Mercenary box is so versatile.

The most interesting thing, talking about paiting, is how Captain Blood use so shinning color but in a rought way. This unit must be explendit in a tabletop!