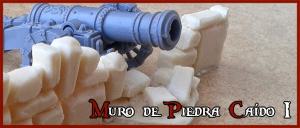 Ya teníamos el muro básico de piedra para nuestras partidas de Warhammer o 1650 A capa y Espada, ahora queríamos añadir algo de variedad. Por eso nos animamos a hacer un muro de piedra caído.

Scenery: Broken Stoned Wall.

We had had a basic stone wall to play Warhammer or 1650 A Capa y Espada (spanish game), but we wish add a bit of variety. For that reason we decided do a new one where we can deploy our artillery. We will do a broken stone wall.
Lo que en verdad queríamos representar era una sección del muro de piedra que se hubiera usado como posición improvisada de artillería. Para ello teníamos que tirar algunas de las piedras y hacer un hueco para el cañón.

En el artículo  "Muro de piedra II" quedo bien definido el proceso para construir un muro de piedra esculpido. No debía ser complicado levantar otro y hacerle un hueco.

Buscamos algo de inspiración ante de empezar a trabajar con la masilla.
In the article "Stone Wall II" we showed up how to erect a common sculpted stone wall. 
We wished have stone wall where artillery has been deployed. So we thought that we will need just a stone wall with a big gap. It could not be so complicated.
We look out for ideas previous to work with clay.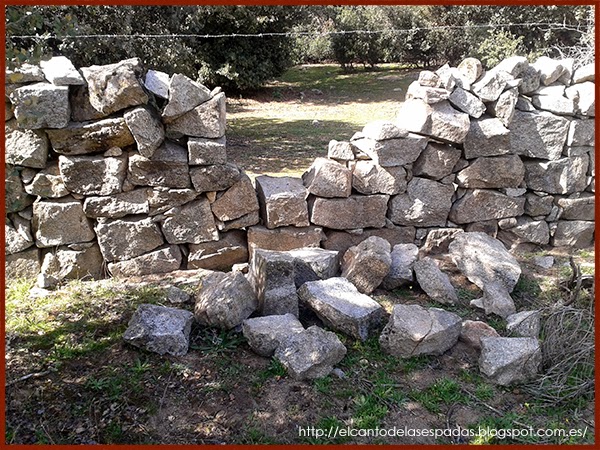 Primero levantamos el muro de piedra, y después nos encargamos del agujero.

Firstly we did the stone wall and later we started to think about the hole.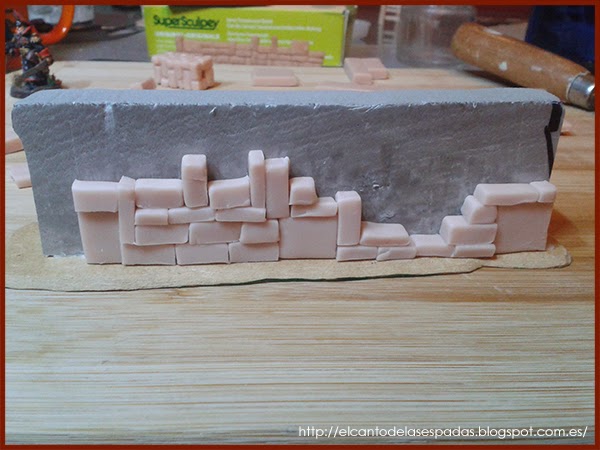 Probamos a colocar piezas a ambos lados del muro de piedra. Pero nos dimos cuenta de que si tirabas un muro para colocarte tras el, sería mas lógico que se tiraran solo hacia un lado.

We put several pieces in both stone wall's sides. Then we realised that it could be better and much logical  if there are pieces only in one side.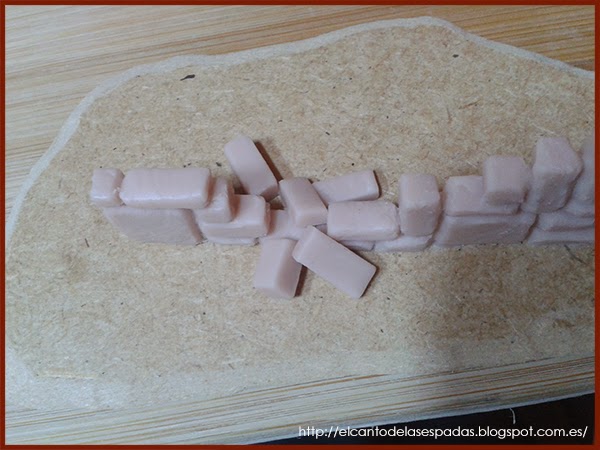 Recolocamos la piedra en uno de los lados y le añadimos una pequeña base.
So we removed all pieces from one side and add a small base in the opposite.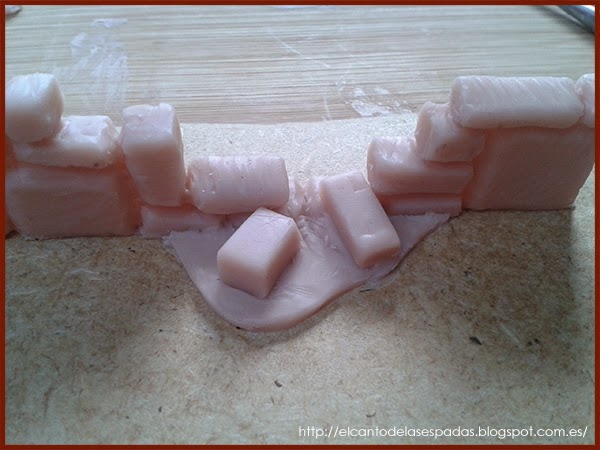 Quedamos bastante contentos con el resultado de este muro de piedra y parecía que Sam daba su aprobación.
W
e were so proud with the result and Commissar Sam confirmed our opinion.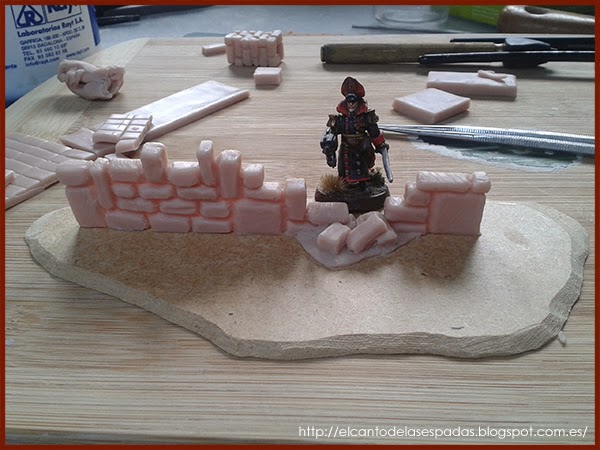 Hicimos un par de copias en resina y probamos el muro de piedra con un par de piezas de artillería de warhammer; quedaba genial. Queremos pintarlo pronto y poder enseñároslo en todo su esplendor.

We did a couple  of resin copies and put a warhammer cannon on the stone wall to check how it looked like and and looked great! We would like paint it soon and show up here.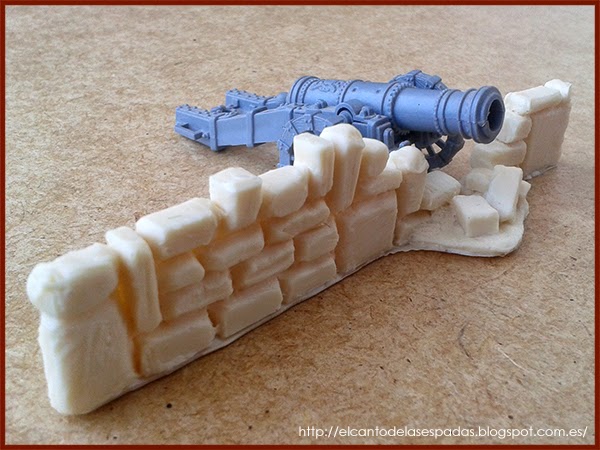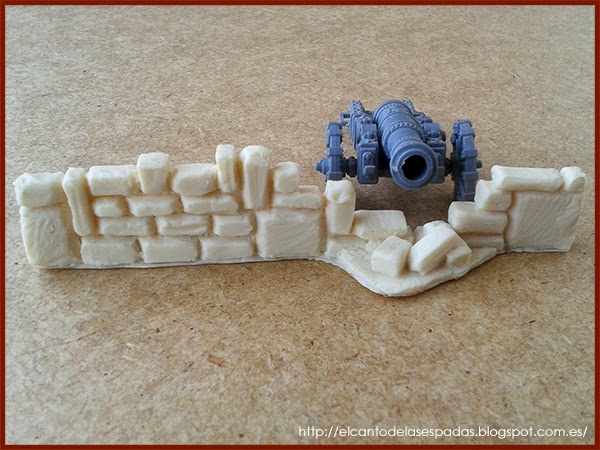 Esperamos que más que el muro en si os haya gustado las posibilidades de esta técnica para hacerlos. Quién sabe, quizá pronto nos sorprendáis con vuestras propias versiones.

We hope that you enjoyed with the stone wall and its posibilities. Maeby soon you will sorprise us with your own stone wall version!