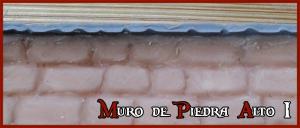 Lo primero que teníamos claro es que no queríamos los mismos muros de piedra, que os mostramos en el artículo "Muros de piedra II", pero con mayor altura. Tendríamos que hacer algo distinto.
En los muros de piedra bajo, las piedras iban descolocadas y no seguían ningún patrón. Esta vez queríamos que fueran algo más regulares.
Además debido a la altura queríamos reforzar la estructura con una columna de la misma piedra con la que se levante el muro. Daríamos un paso adelante y aprenderíamos a hacer algo nuevo.
Con una idea bastante clara de lo que queríamos, nos pusimos manos a la obra. 
We were sure that we would do same stone wall that we did in the article "Stone wall II" but higher. This time we would do something different.
This time we wanted regular stones instead of tidy stone. As stoned wall would be higher we will need a pillar. With the pillar we would do something new and learn while we are working.
Now we just need start to work with all our ideas.
Decidimos usar SuperSulpey Original para las piedras. Lo primero fue hacer una pieza de masilla con la que trabajar.
We decided use SuperSculpey Orginal for stones. Firstly we did a big piece to work with it.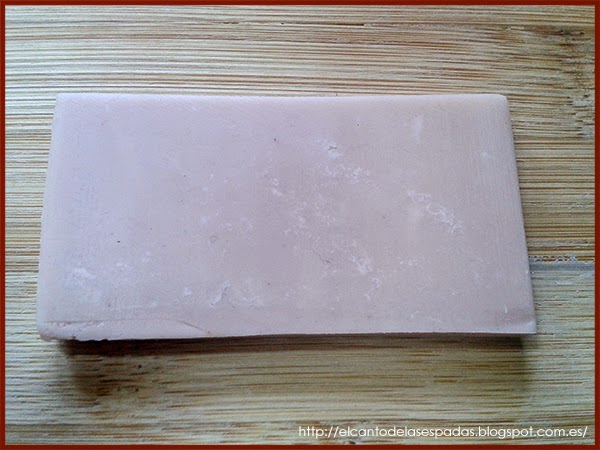 Después dibujamos la forma de las piedras. Esta vez serían todas rectangulares y de un tamaño similar.
Then we drew each stone. This time sizes will be similars.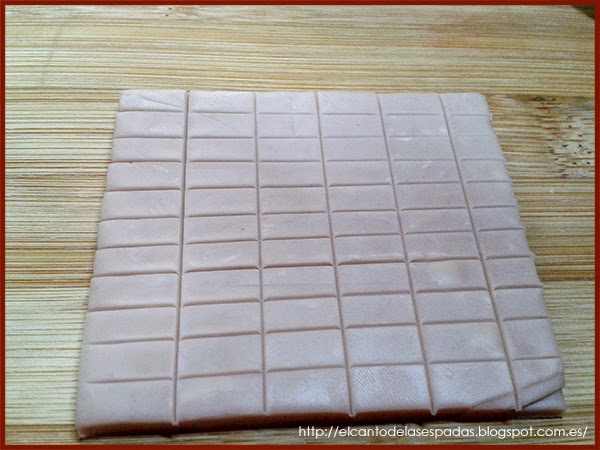 Dividimos la pieza grande de masilla en columnas para hacerlo mas manejable.
We cut in smaller pieces to work easily.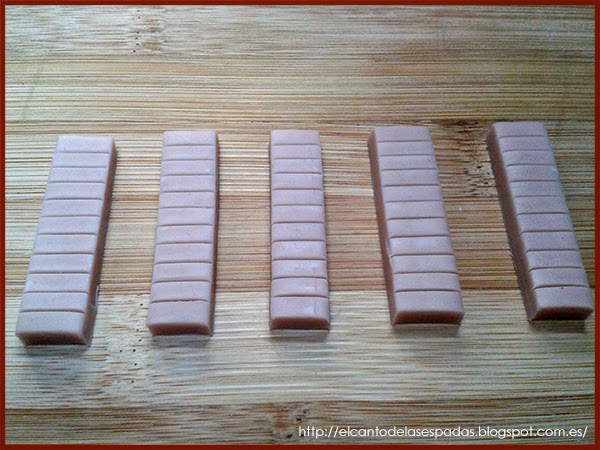 Y montamos el muro  de piedra tal y como habíamos montado los muros de piedra anteriores.
We built the high stone wall as we did with the lower stone wall.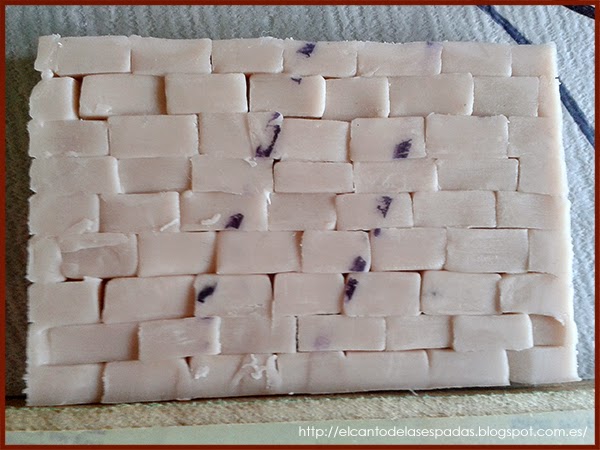 Ya solo quedaba detallar cada piedra y marcar las líneas de separación entre una y otra.
We detailed each piece and lines between stones.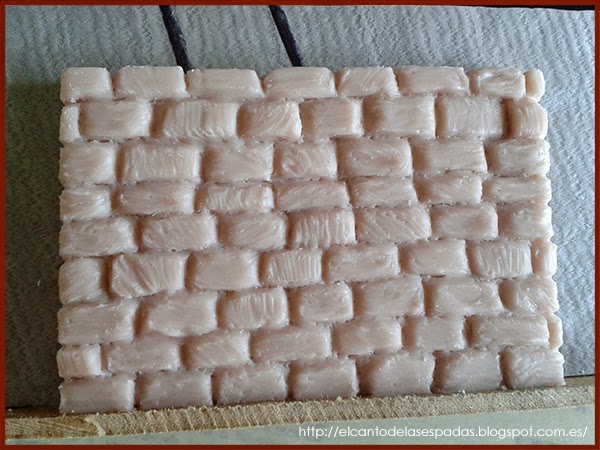 Lo cocimos para comprobar su estabilidad.
We baked and checked the piece.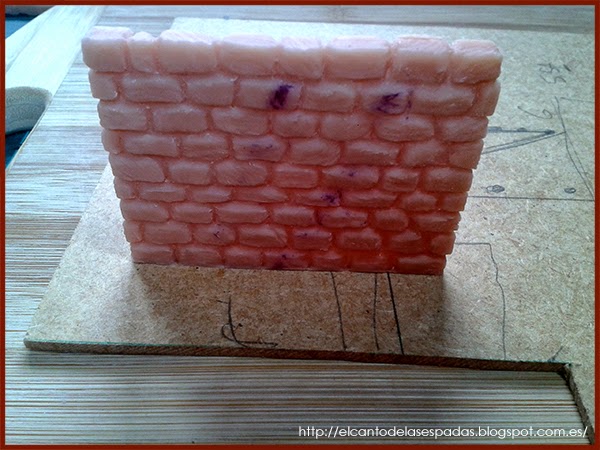 E hicimos otro muro más para mejorar un poco la técnica.
We do another piece to improve our technique.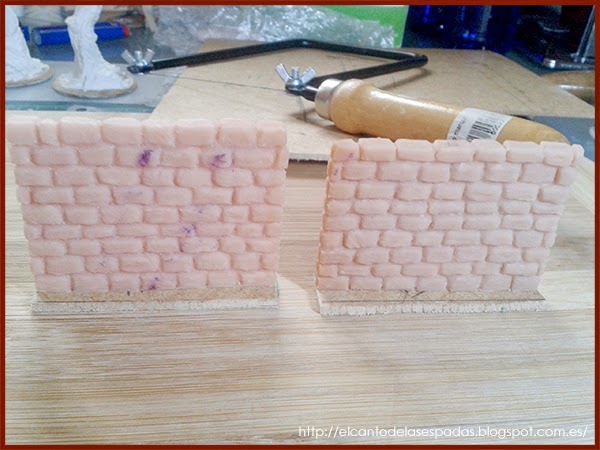 Comprobamos la unión entre ellos, que no era perfecta y tendríamos que mejorar.
We checked how look two pieces together. We must fix the joint.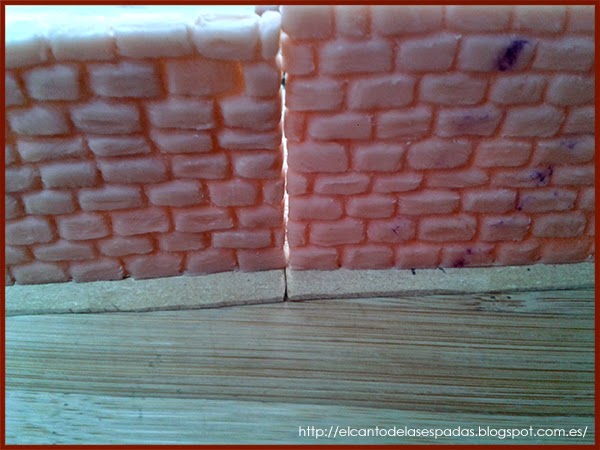 Este es el principio de nuestro muro de piedra alto. Aún nos quedan varios elementos más por hacer como la columna, la peana o algunos detalles. Os los iremos mostrando según los hagamos.
This is the starting of our high stoned wall. We must do another elementos as the pillar, base, and some extra details. We will show up here when we get i
t!
Actualizamos la entrada para añadir esta fotografía en la que se ve como podemos usar bloques de construcción para conseguir muros más rectos.
Update, we use Lego blocks to sculpt straight walls.