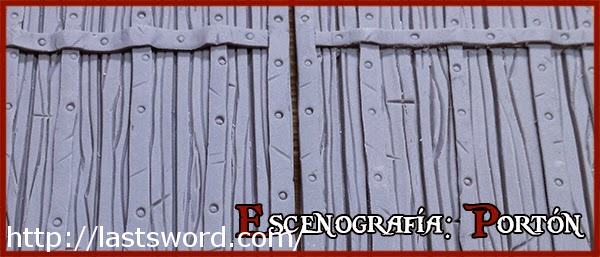 Un buen portón de madera puede ser la diferencia entre la victoria y la derrota en un asedio.
A good wooden gate could be the difference between victory and defeat in a siege!
En primer lugar, ¡Feliz regreso de vacaciones a todo el mundo! A pesar de que no os pudimos desear feliz navidad como es debido, este año queremos que sepáis que tuvimos presente el blog durante todas las navidades, aunque no pudimos trabajar en el.
Firstly, happy end of holydays, merry christmas and new year and… everything 
to everyone! Although we could´t wish  merry christmas this year, for us is important that you know we spent a lots time thinking about the blog on holidays. Although we couldn´t work on it.

Cuando el enemigo llama a tus puertas siempre hay tres preguntas que cualquier defensor se hace: "¿Sera el portón los suficientemente resistente? ¿Y los muros, suficientemente altos? ¿Tenemos bastante comida?". En el artículo de hoy os queremos mostrar como respondimos a la primera de estas cuestiones.

When an enemy is knocking on the door, defenders always think about three question."Is our wooden gate resistant enough? are our walls high enought? Is there any hobbit inside or we have enough food?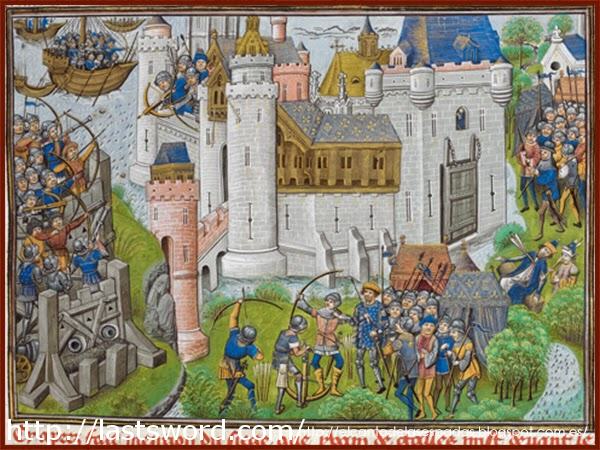 Para ello decidimos hacer un portón de madera tras el cual poder escondernos en caso de ataque. En Warhammer Fantasy y Morhdeim se dan bastantes asedios, no solo a castillos, así que nos vendría muy bien para jugar.

We have tried to answer frist question. For that reason we decided to built a wooden gate where we could hide behind! In Warhammer Fantasy and Mordheim, sieges is a very common situation, no only to castles, so we be able to play alots with it!

En múltiples artículos como:"Vallas de madera o Establo II" os hemos mostrado como esculpir madera con masilla. No queremos ser muy repetitivos, diremos que hicimos una pieza de madera que sería el cuerpo del portón de madera.

Para poder hacer dicha pieza utilizamos una pieza de cartón pluma. Dibujamos y cortarmos la pieza que sería la puerta.

We talked about how to sculpt wood texture in multiples articles like:"Wooden fences or Stable II". This time we jumpe this step.

We only have to say that we used foam core board to do a frame. Whit it we drew and cut the clay piece.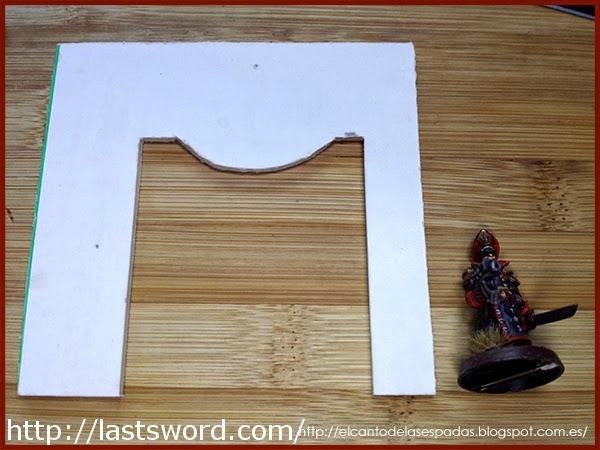 Después nos valimos de Lego para poder manejar la pieza sin dañarla antes de cocerla. Tuvimos especial cuidado en detallar todas las caras del portón de madera.

We use a Lego piece to handle wooden gate main body before to bake it. We were especially carefull drawing details in all sides.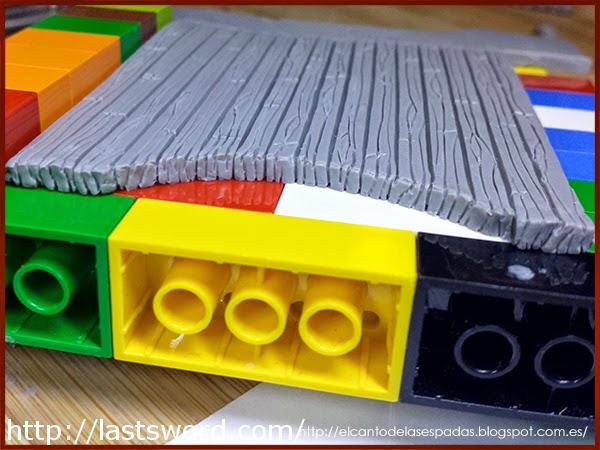 Una vez cocida añadimos más detalles al portón de madera. Por un lado pondríamos unos refuerzos metálicos y por el otro unos de madera. 

Empezamos por los metálicos. Con tiras de masilla simularíamos el metal.


Afther bakering we add extra details to the wooden gate. 
One side will have structural metal reinforcements and structural woodenreinforcements in the other.

We started with the metal side. We use a clay strip as metal stip.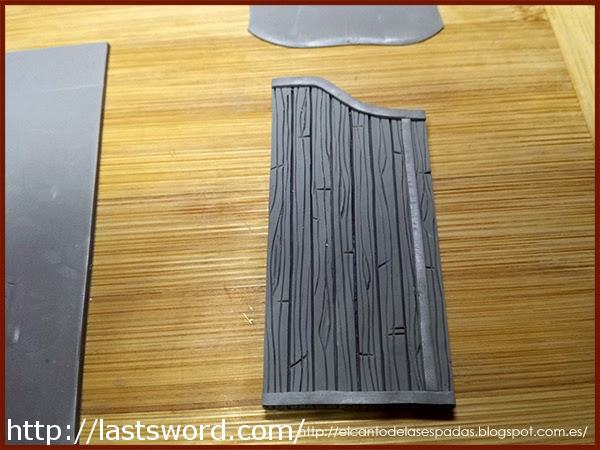 Y las entrelazaríamos.

We intertwine metal strips.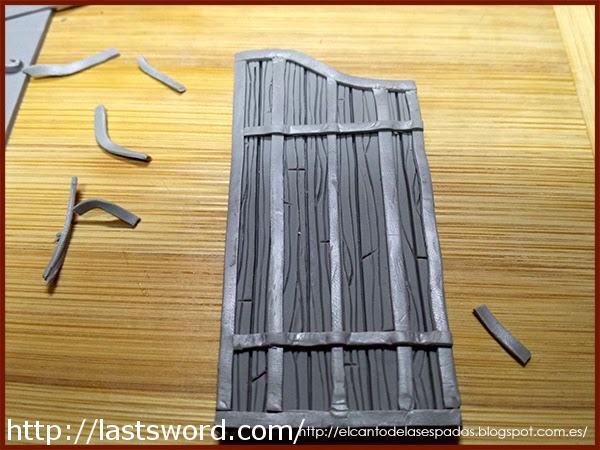 Después solo tuvimos que añadir las cabezas de clavo.

Then we add  nail heads.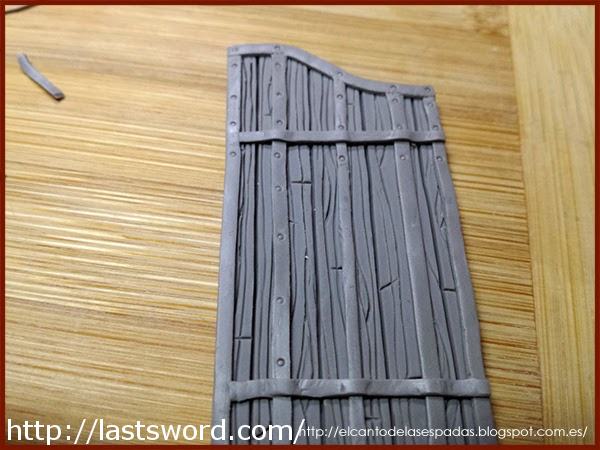 Y unos pequeños daños en las tiras de metal.

Finally we damaged a little bit metal strips.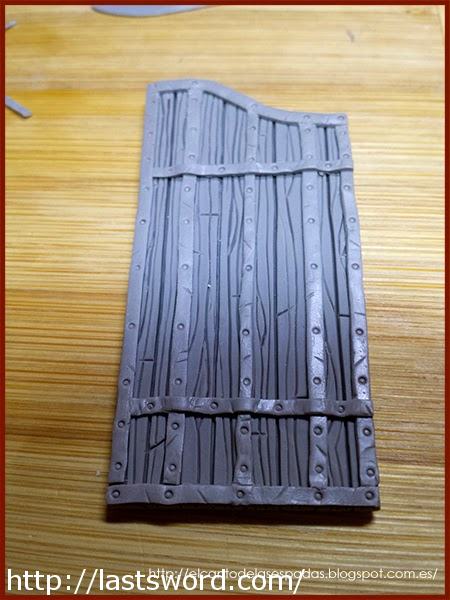 El refuerzo de madera en el portón de madera  fue más sencillo. Primero se colocaron los listones de madera en forma de Z. Y los dañamos un poco.

Wooden reinforcements was much easy. First we did and added wooden strips. We put it drawing a Z form. We damaged these strips too.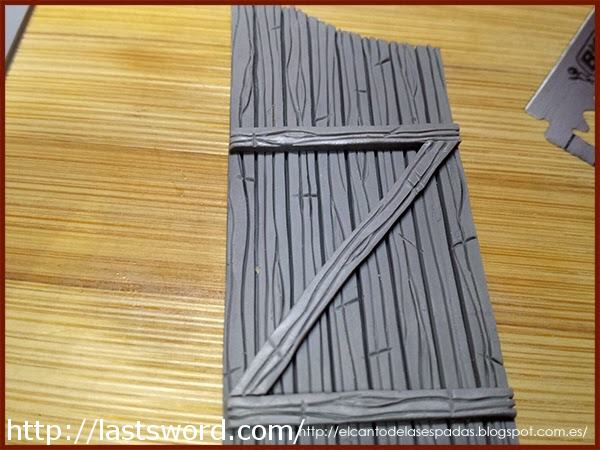 Le añadimos unas tiras de metal en forma de flecha.

We add an arrow form metal detail.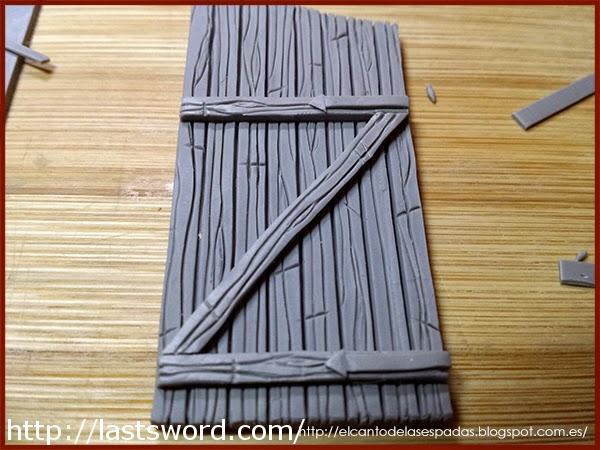 Al detallarlos terminamos las bisagras.

We when have finished it looked like a hinge… or nearly.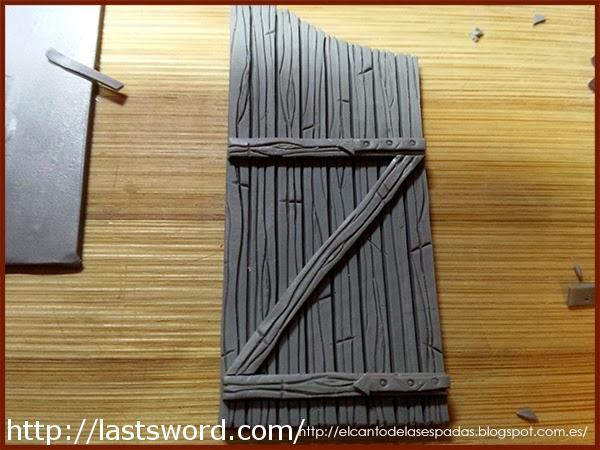 Con las últimas cabezas de clavo ya teníamos listas las dos hojas del portón de madera.

With the last nail heads we had our double-leaf wooden gate almost ready.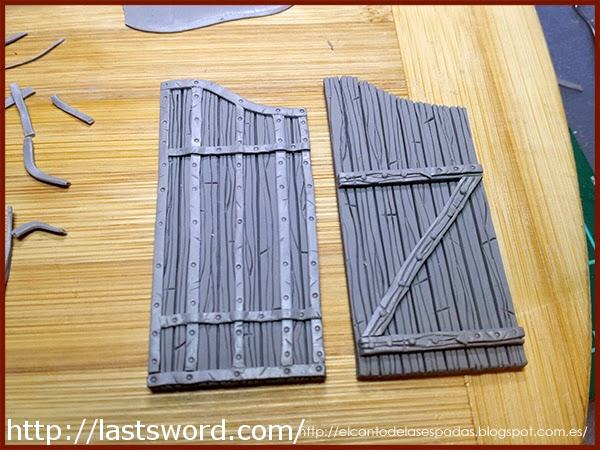 Ya tenemos el portón de madera casi terminado. Se nos han ocurrido un par de detalles más que añadirle, ¡esperamos poder hacerlos y mostrároslos pronto!

We have a come up with extra details, so we wish do it and show here as soon as possible!