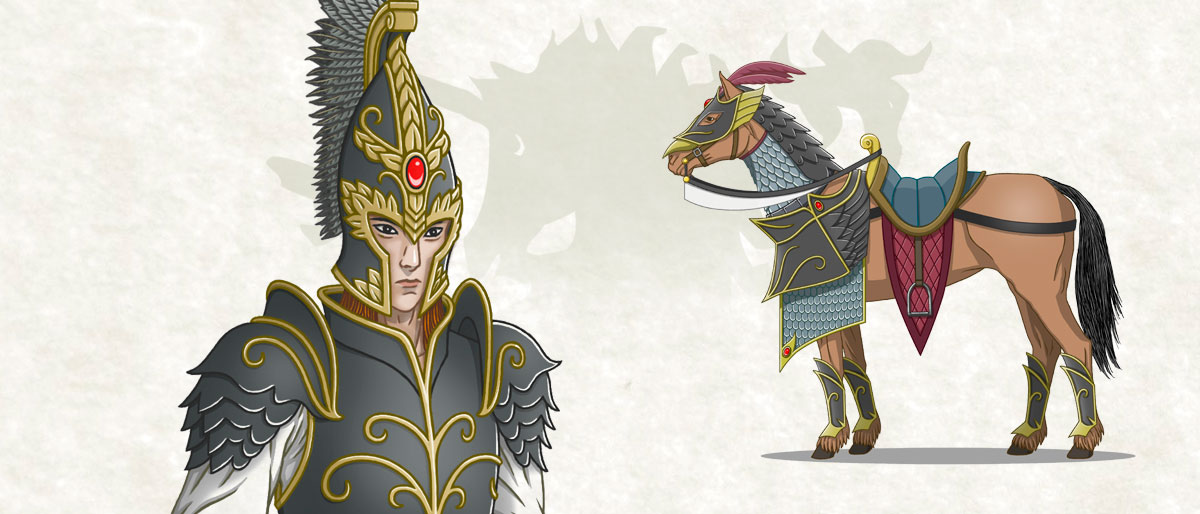 It is time to bring the past to the present again and talk about the future. Even with the Undead rising, The Elven Lords are still here and the Black Swan Knights are the spearhead of the elven armies!
Some people are weak, they do not belive enough, their willpower is lacking… Some people has been asking about the elves, about the army and new miniatures… they were thinking that the game is over, and the elves forgoten…
For that reason today we show up one of our new models for our following Elven Lords campaign, The Queen's Duty.
A new elven regiment is coming…
Elven Cavalry will be one of our new type or unit that you will see in this campaign. Black Swan Knights are versatile horse"men". They can be equiped as light or heavy cavalry. Elves on horse with long cavalry spears and a beautifull crest on their helmets.
This is one of the concept art that we going to use before sculpt any 3D miniature of or new calvalry regiment.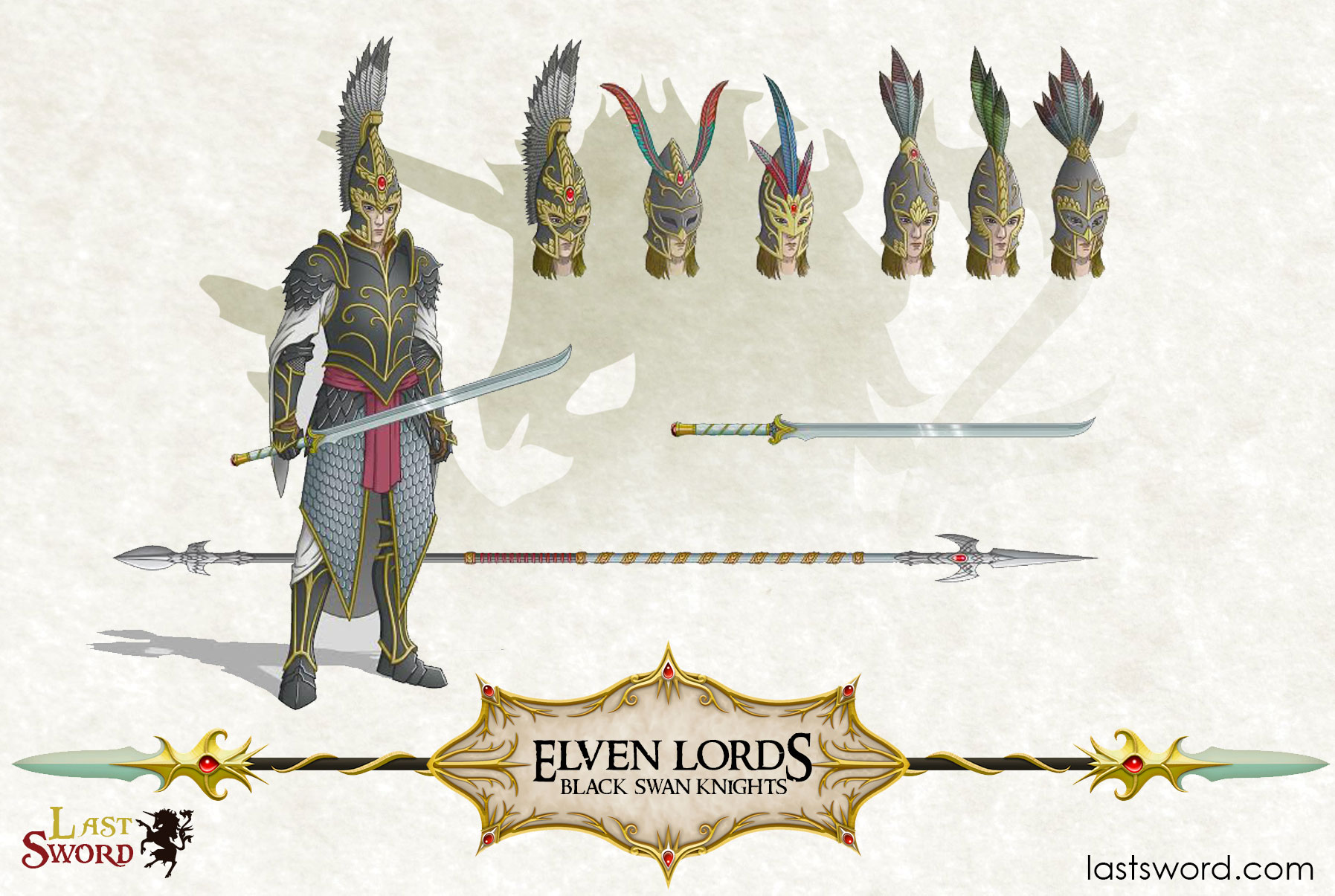 To us the horse is a very important part of cavalry miniatures. For that reason we have drawn severals models until find the one that we like.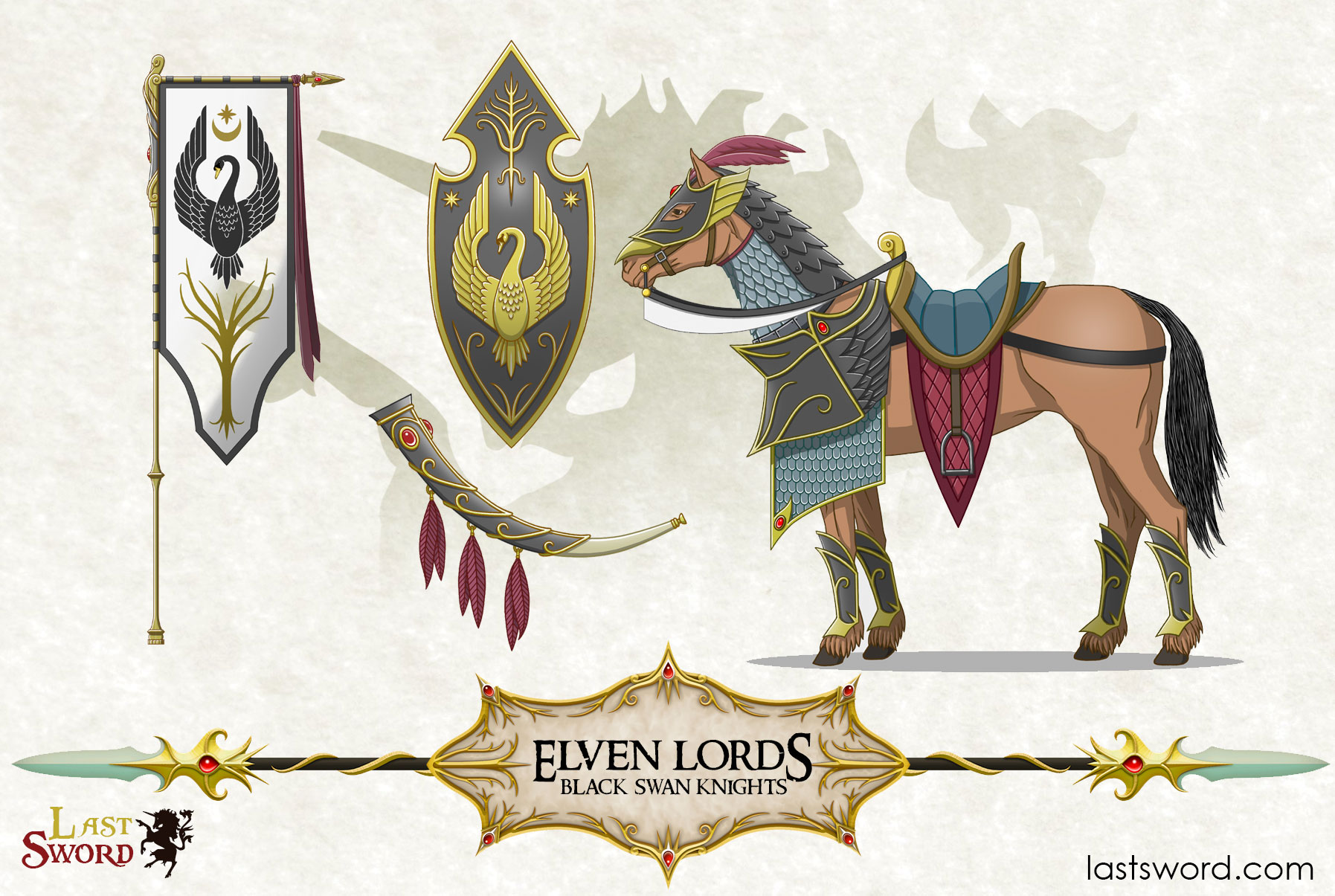 Well guys, we hope that you like our new ideas for the elves.
Unfortunately, this concepts are so far to became a models, so be patient, please. Meanwhile you can play with lizarmen or undeads 😉
What do you think about our Black Swan Knights?