We have some new models from our Patreon in our online store. In April we released: Lizardmen, Warriors of the Ashes, Undead, Vampire Counts, Elves, Human Empire and Sisters of Serens miniatures.
Let's to have a closed view from them!

As many of you know, Patreon is the platform where you can find new models monthly.
Welcome pack includes a lot of free models of fantasy games miniatures.
If you become a subscriber, you will get to star all digital files models from the Welcome Pack. Duchess of Avernia, The Golden Bastard, Elven Prince on Lion, Elven Prince with Phoenix, Skink Horned Priest, Elven Bard, Imperial Dwarf, Imperial Kindred General, Steam Tank are included in the pack.
This month we have a good variety of new models. Let's see them.
Lord of the Black Knighrs on horse, the lead of the Black Knights.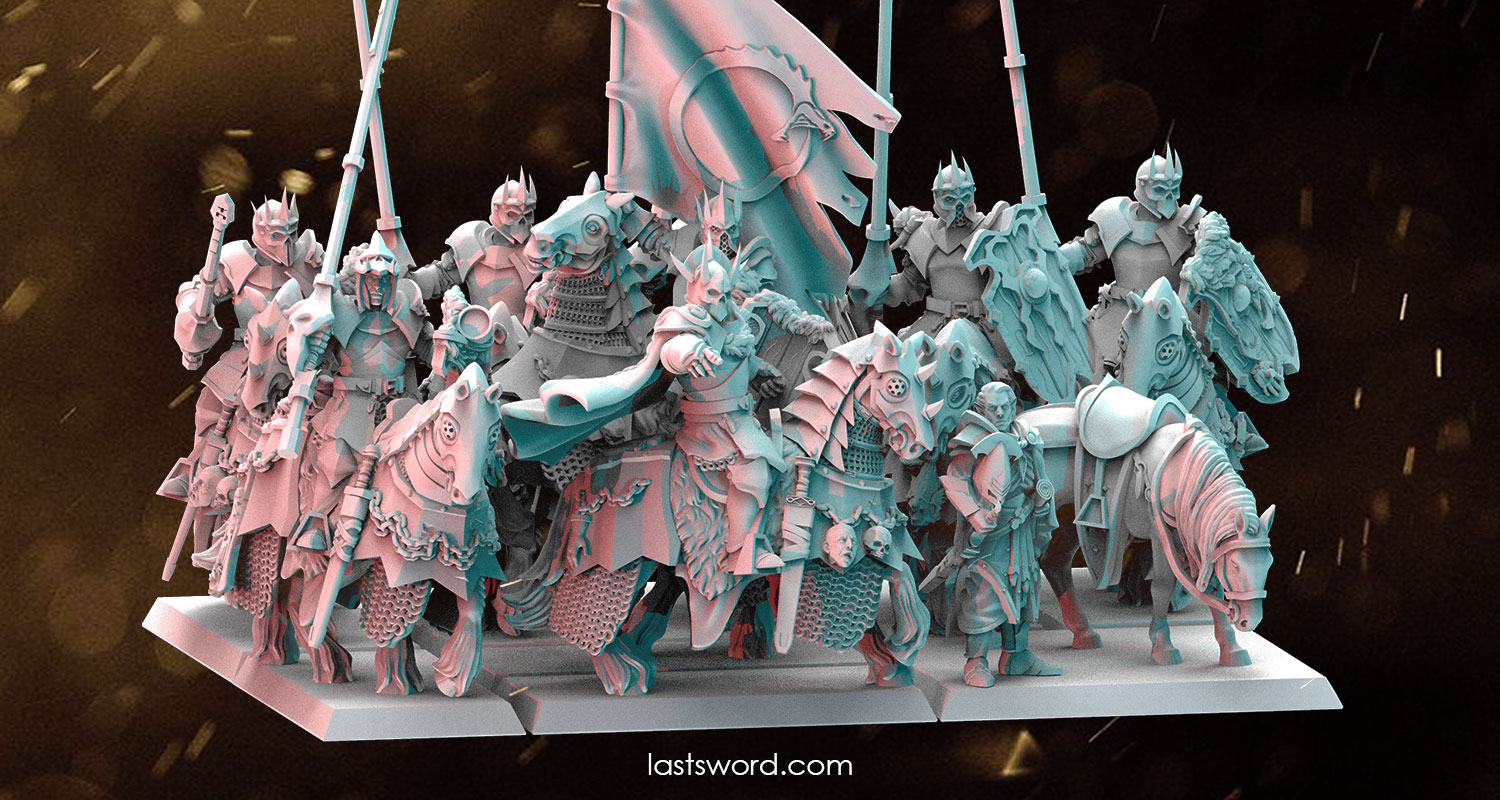 Two new war machines have been introduced in April. One for the Human Empire and the other for the Elves.
In the side of the humans we have Imperial Cannon Battery and staying next to it the Imperial Enginier.
The following regimen is problably my favorite of the month. Human Zombies! with a cute kid zombie. Undeads and Vampire Counts will should be so happy.
To purify zombies we have the Priestess of the Sun! Another member of the Sisters of Seren that could be include in any Human Empire army.