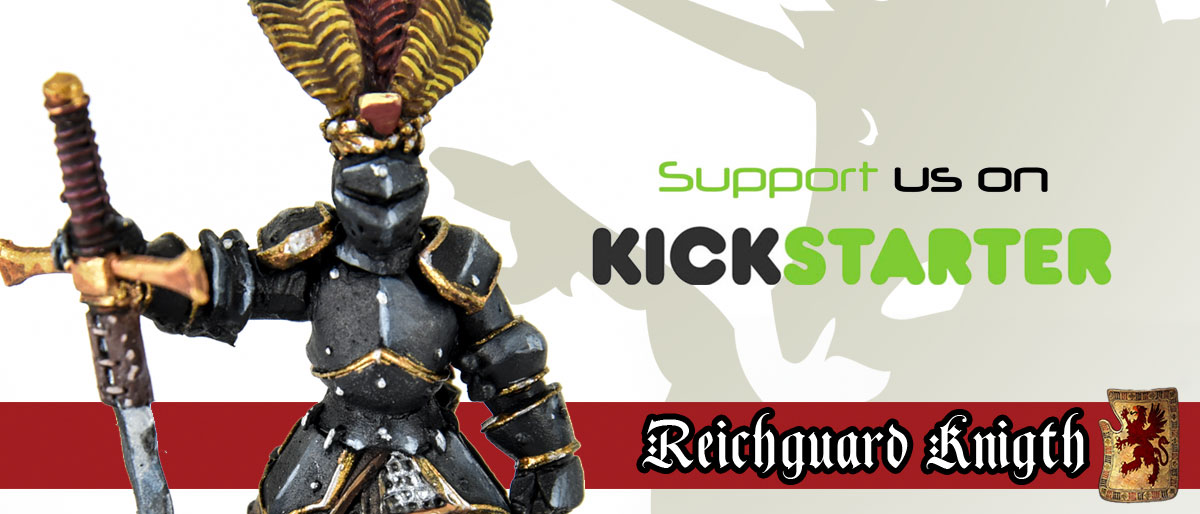 One more painted. This time our Reichgard foot Knight has a great weapon! The Kickstarter is closer and closer!
We want to say thank to everyone. We had a lots of work replying all messegges that people wrote in the blog, facebook, and forums. To us the best is people say they like our figures!
This time, we had mounted a second body with great weapon and a full helmet. Renton has painted again, he really likes and we love that he likes!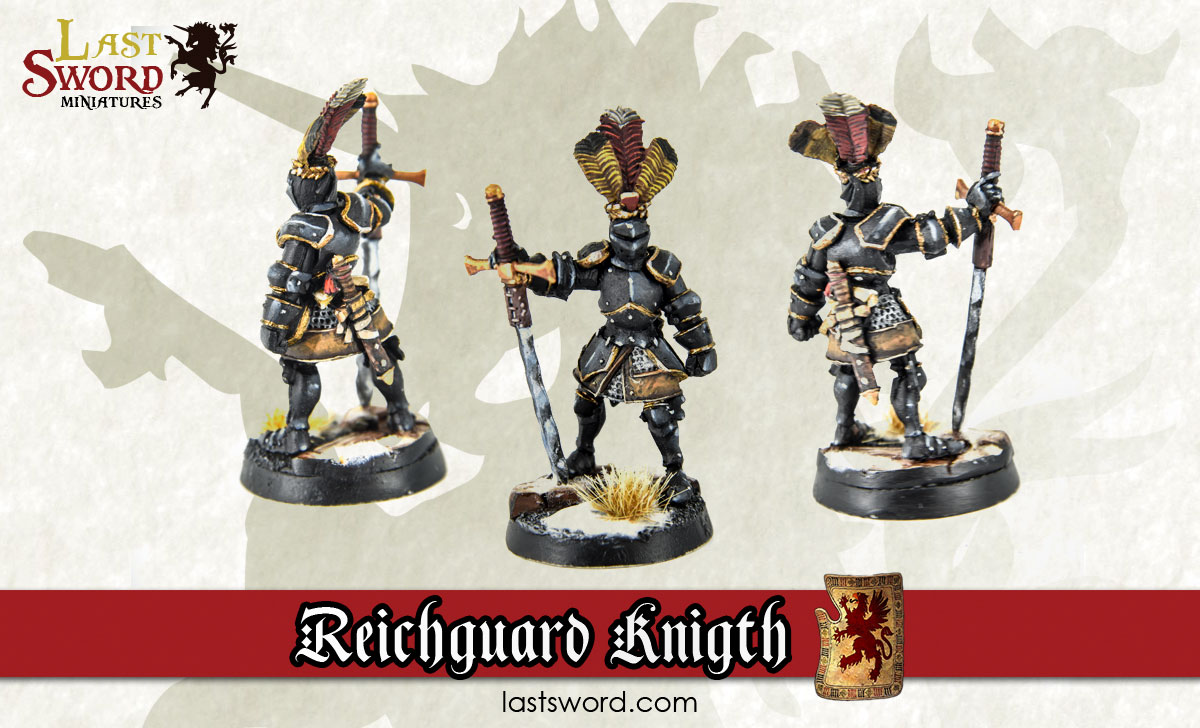 Some people asked about miniatures size, so we have done a scale testing.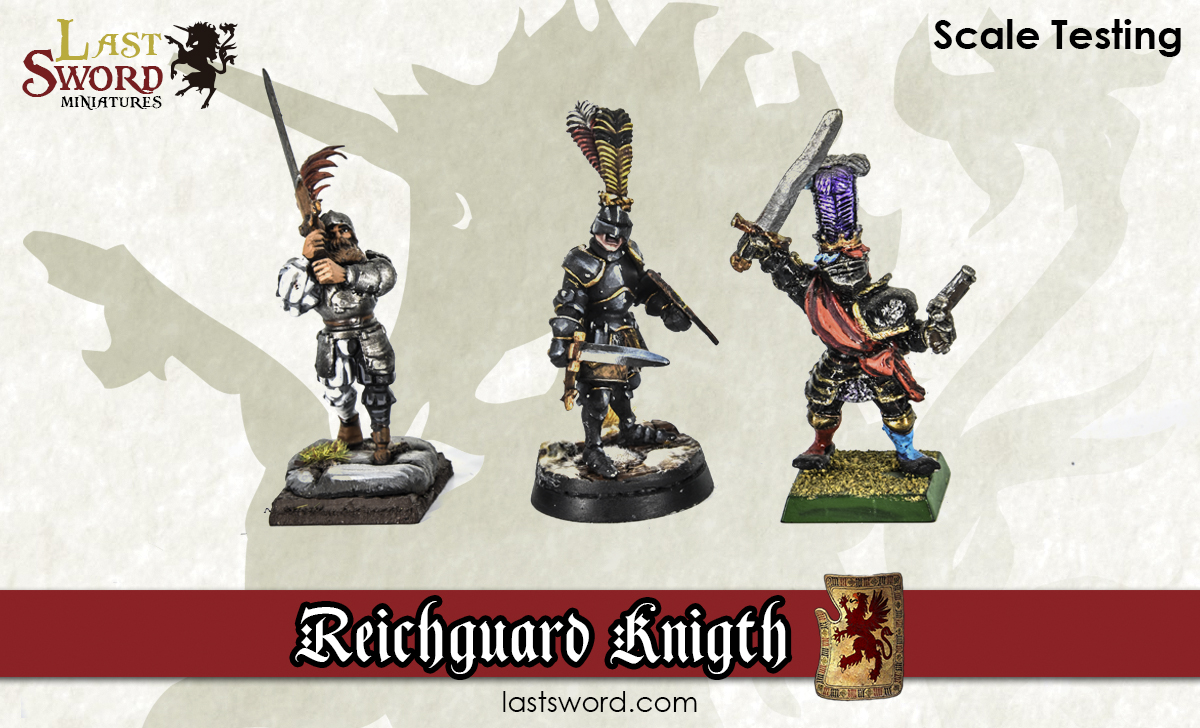 "Reichguard foot knights into the deep forest"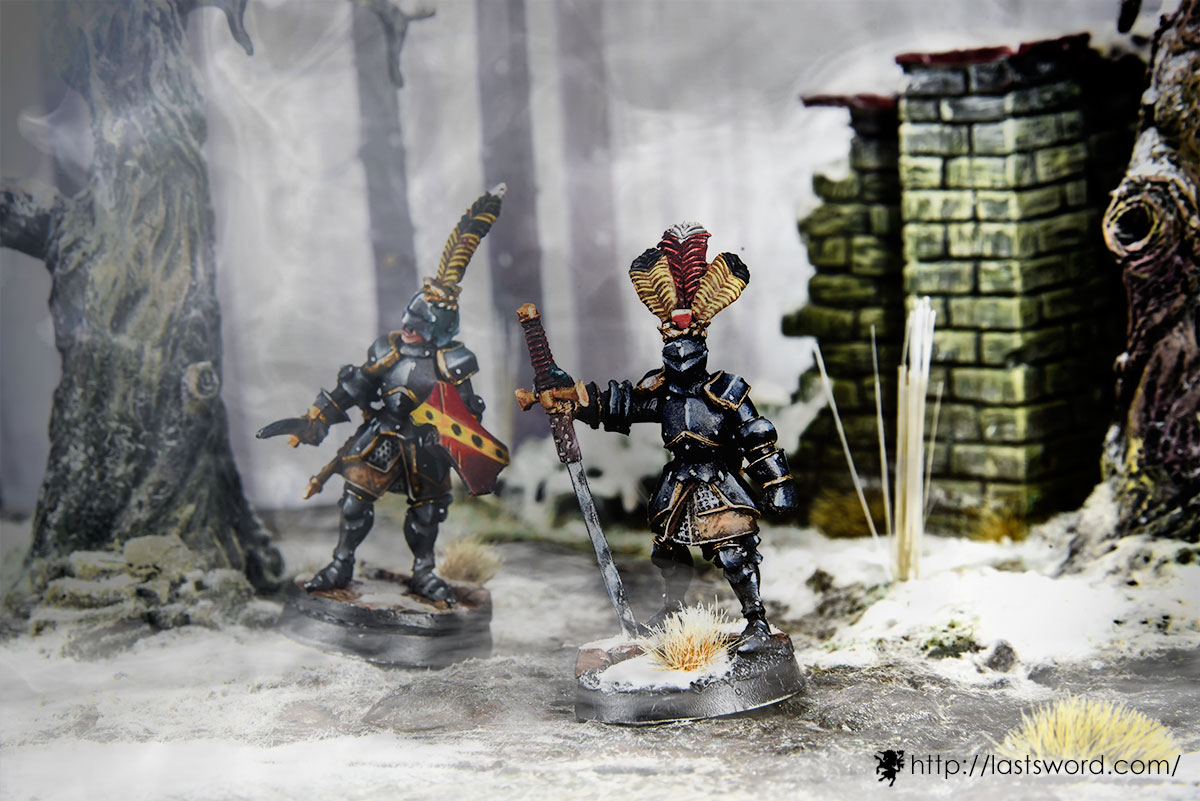 We will show all  our Reichguard Knight  miniatures as soon as they are painted
What do you think about our infantry?