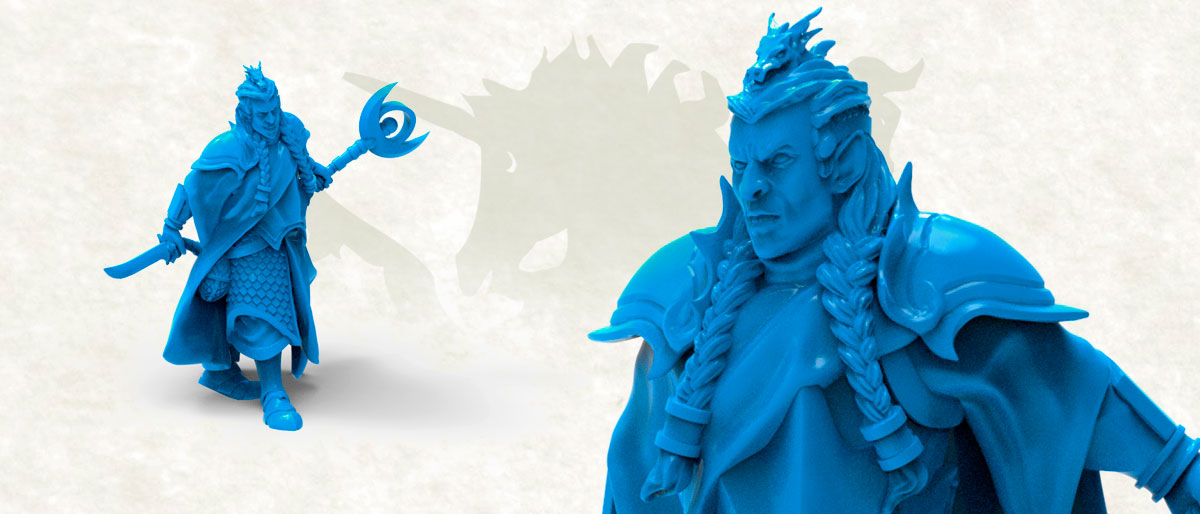 Here we are again with another model for our campaign Elven Lords: Queen's Duty. The Clash Master is an elven mage who wears an amour!

Battledfields are full of elven mages, with their tunics and staff… dead. Their corpses are laying on the ground waiting for any necromancer who gives to them the bless of the life again… but no more. No more because now wizards and sorcerers will wear a proper armour.
This is the main idea that we had before to sculpt the Clash Master, one of the new sorcerers for our Kickstarter Elven Lords: Queen's Duty. Yes, one of the new…
Clash Masters is one of the members of the Sorcerers Council
Soon you will see the full Council  together. While you are waiting, lets go to see the Clash Master.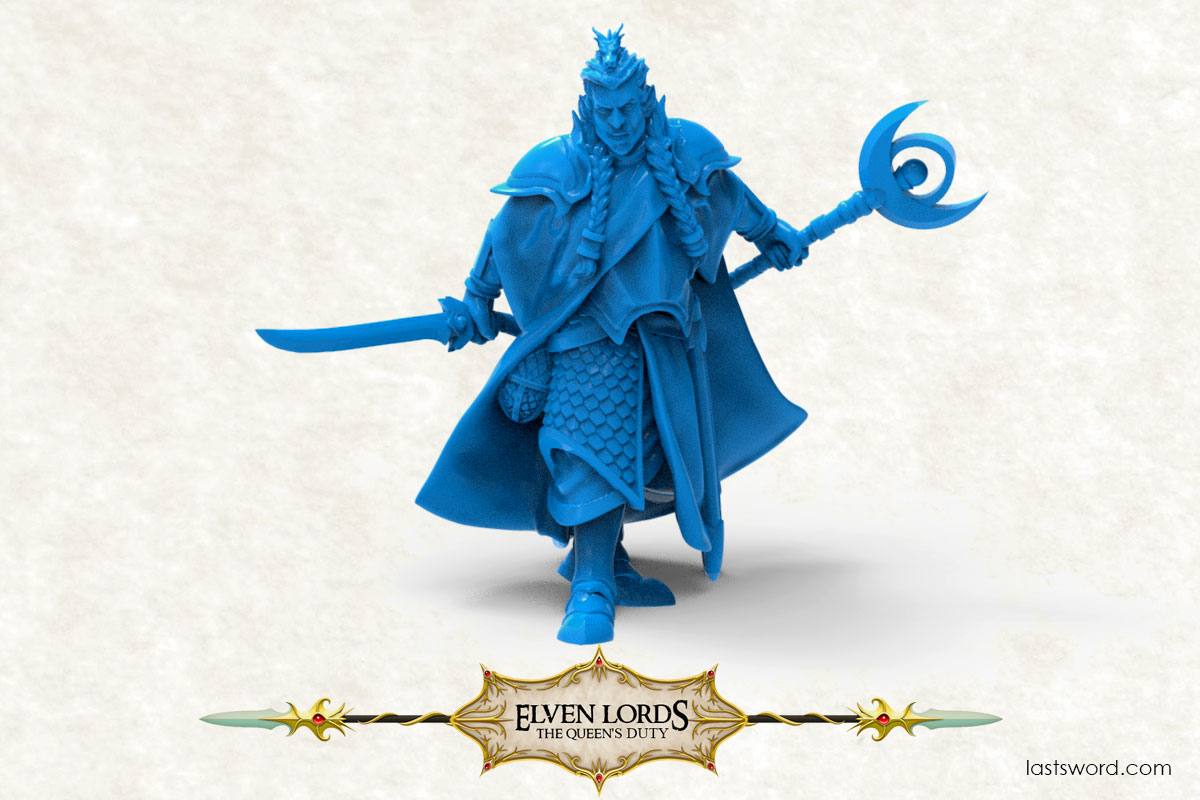 Sword, staff and an amour, we can say he is ready for the fight.
The models is full of details, great to be painted as the dragon "crown" and the egg. Futhermore the clothes add a lot of movement to the pose.