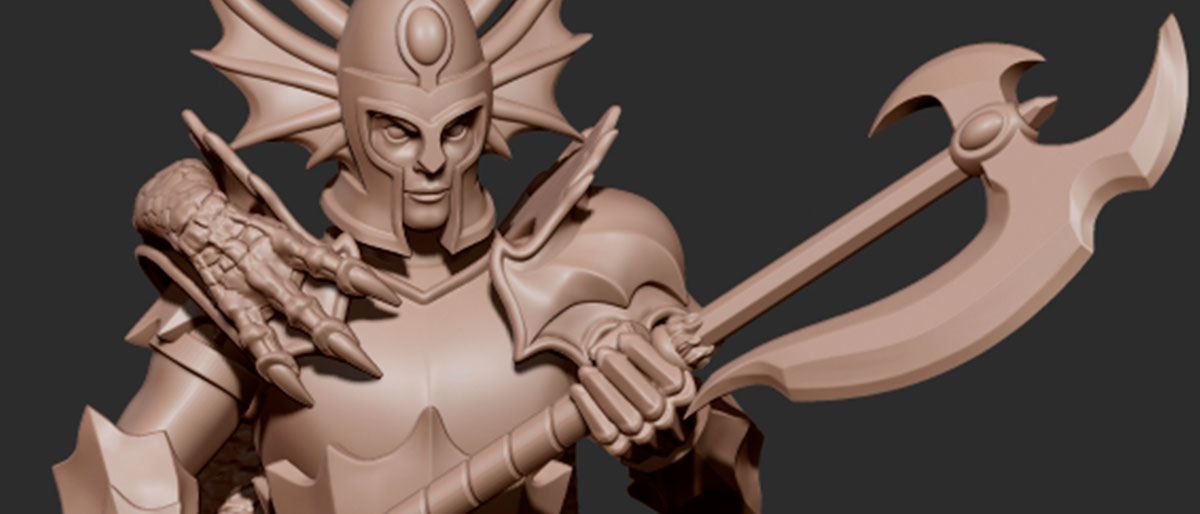 Dragon Guard are our following elven miniatures. Right now we are sculpting 3d models, so is the time to read all your oppinions and advices about how to do it properly. Foot elven knights, equipped with a heavy dragon armour and a great axe, called "fang". What does it look?
Even after two kickstarters, we are still thinking that your opinions, ideas and advices are really important to have a succesfully project. Thank to everyone who comment our last miniatures, and sorry to ask you to do it once again with our Dragon Guard.
Who doesn't know what have inspirated to us, to design Dragon Guard, must be a newbie. Furthermore, The Lord of the Rings has been a treasure tove of ideas.
Dragon Guard, our following miniatures.
We start every project with thousand of ideas in our head that we move in a piece of paper. Our first concept has the soul, the second one is the final miniature. It is a long way, but when is done, looks great.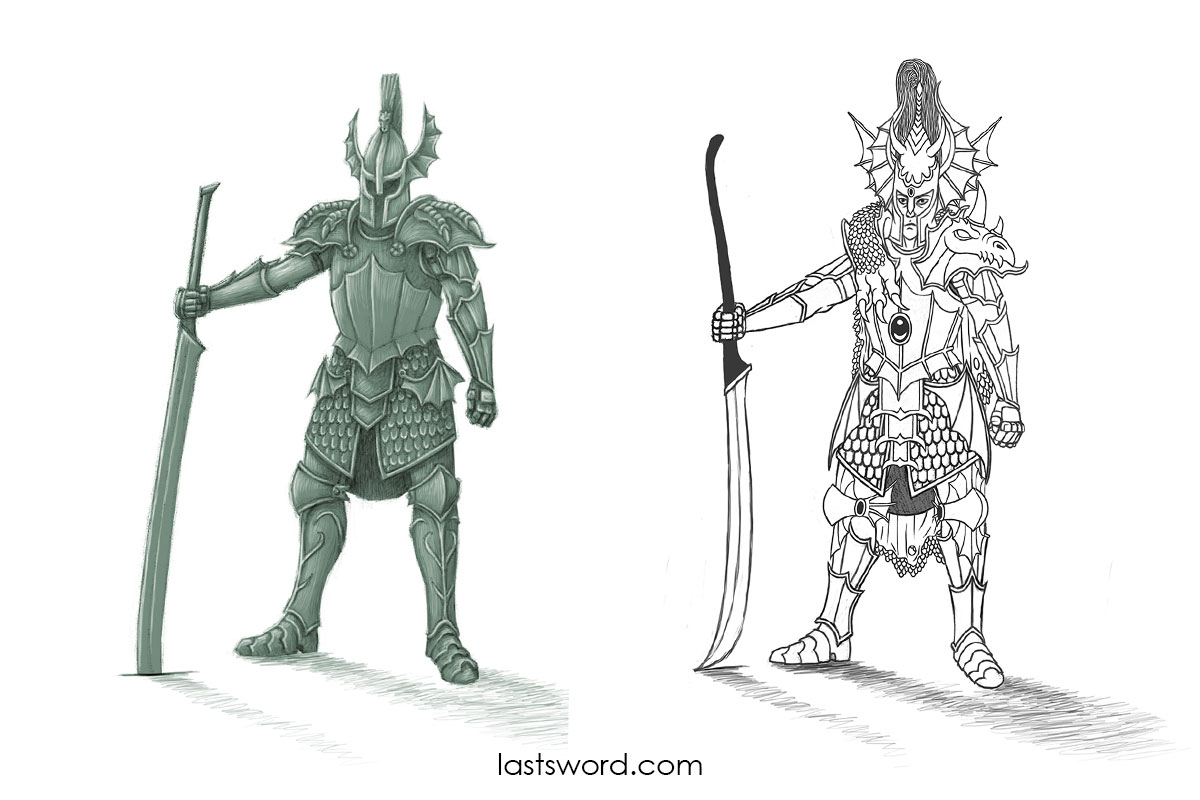 We have designed elven warrios with a heavy amour before. But now it is much detailed than spearman's equipment. Dragons are a reference a long the amour. We would like to sculpt one of this creatures soon, but today is no the day.
(Under: 3d pictures of our main model)
What do you think if I tell you that our miniatures are compatible among them?
This is a Dragon Guard with spear and shield from the Elven Lords infantry. You will have the chance of create new characters, warbans and even regiments.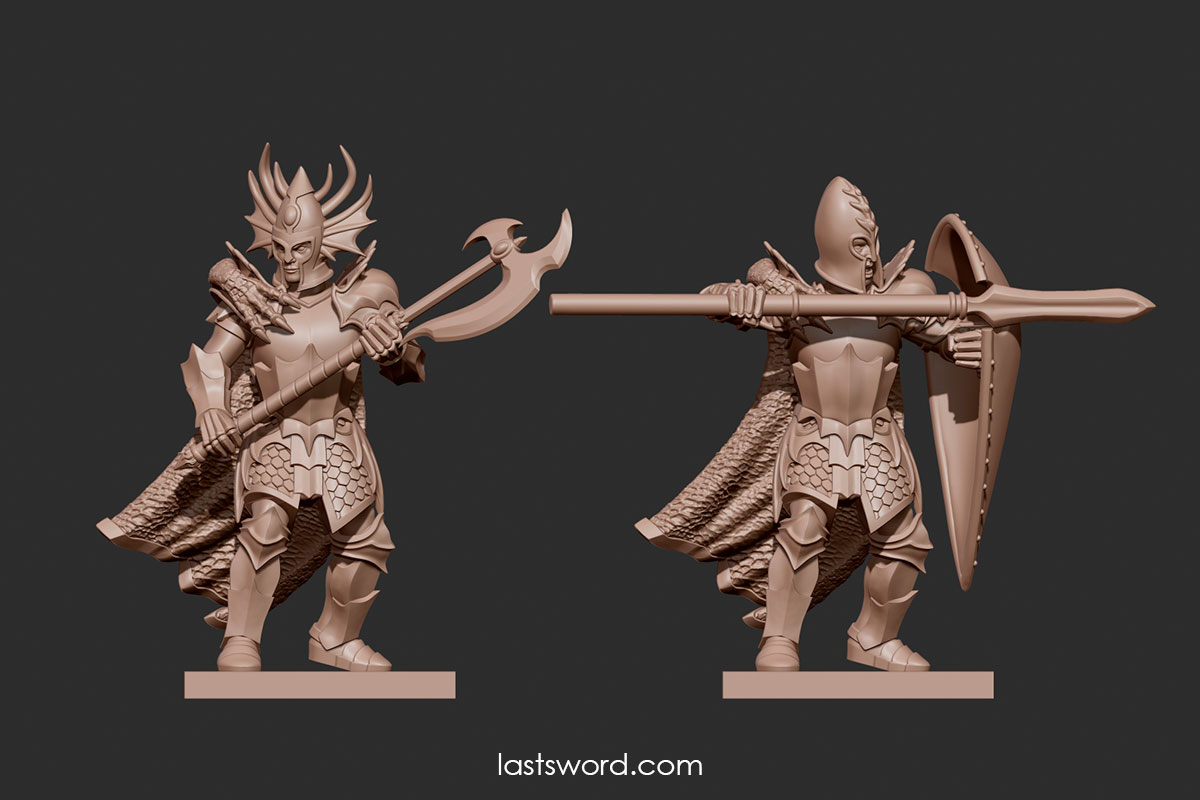 Right now we are working with more than 4.000 miniatures that we have to send to our lovely backers!
We still have some "spare time" to keep working in our elves. As soon as we know your oppinion about our miniatures, we will finish with the first sculpture.
Do you like our Dragon Guard?