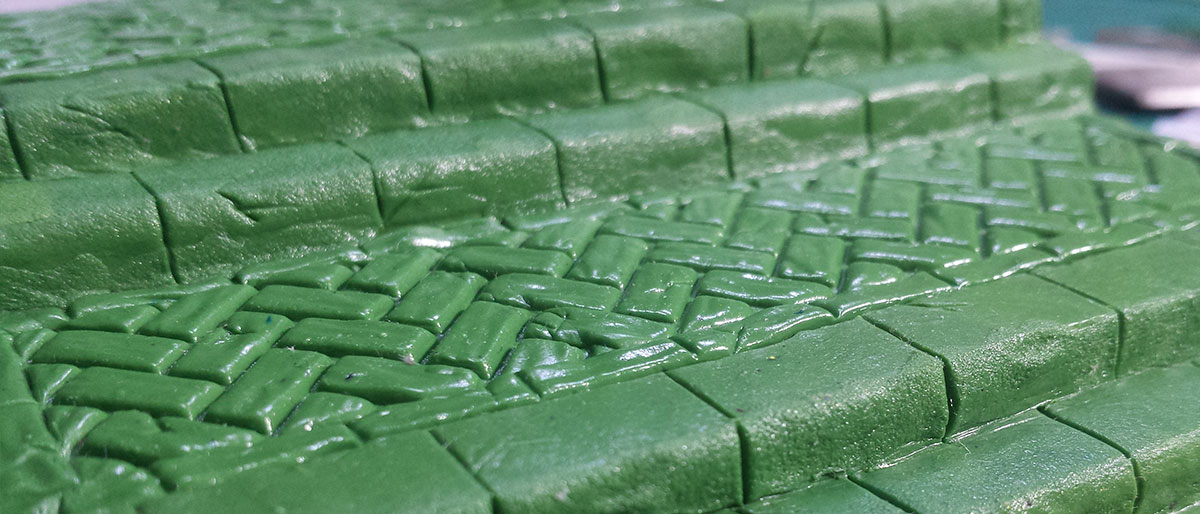 Nowadays The Elven Lords is our most important project. We have done a board for them, where we can take pictures for our kickstarter campaign relaunching. Something that we should do with all our Warhammer fantasy armies.
Since our Kickstarter withdrawal, we have been working in our Elven Lords, traying to improve our campaign.  We had enough time to paint our figures, so we be able to take nice pictures of our models and show them full monted and painted.
Scene pictures are a great way to show game atmosphere. Paint our models is something great, but place them into a scenery piece… will look so different, and better. That is the reason why, we take scene pictures carefully.
We had a new range of figures, our elves. So we will need a scene for them. We designed a new one and started to work in a 30x30cm board. Elements in our scene will be a way, a square, a fountain, a hill and a wooden gate with stone walls. Something easy to imagine.
We started thinking about the fountain. It must stand up over others scene elements, so we did a round square, with a different cobblestone shape. We used Super Sculpey clay to do all ways as we did with our scene for Reichguard Knights.
As soon as we had the ways, we needed to fit everything into our board. First the hill, it couldn't be soo big and must contain space enough for wooden gate, stone walls and some trees. We wanted a high hill to take pictures easly, so we will need some steps from the botton to the top.
Steps will be central element in our board, so we needed craft something good enough. We use cardboard to make the framework. Then we  covered with green stuff and sculpted all the steps and kerbs.
Finally we add weathered details
With the steps done we needed to fit them in to the hill. So we opened a space to place our steps into. We covered with white glue and paper the hill.
Then we removed bases from our resin trees and placed them on the hill. We used Dass clay to fit trees in the hill and hide shapers. Besides we covered all the ground with the clay, that its great if you don't want a plain slope.
Our board were ready for the painting job!
This is a full picture of our scene board. We added some details as the pedestals, the fountain and some small banners in the wooden gate. Now is the turn of Asdarel, to take the brush!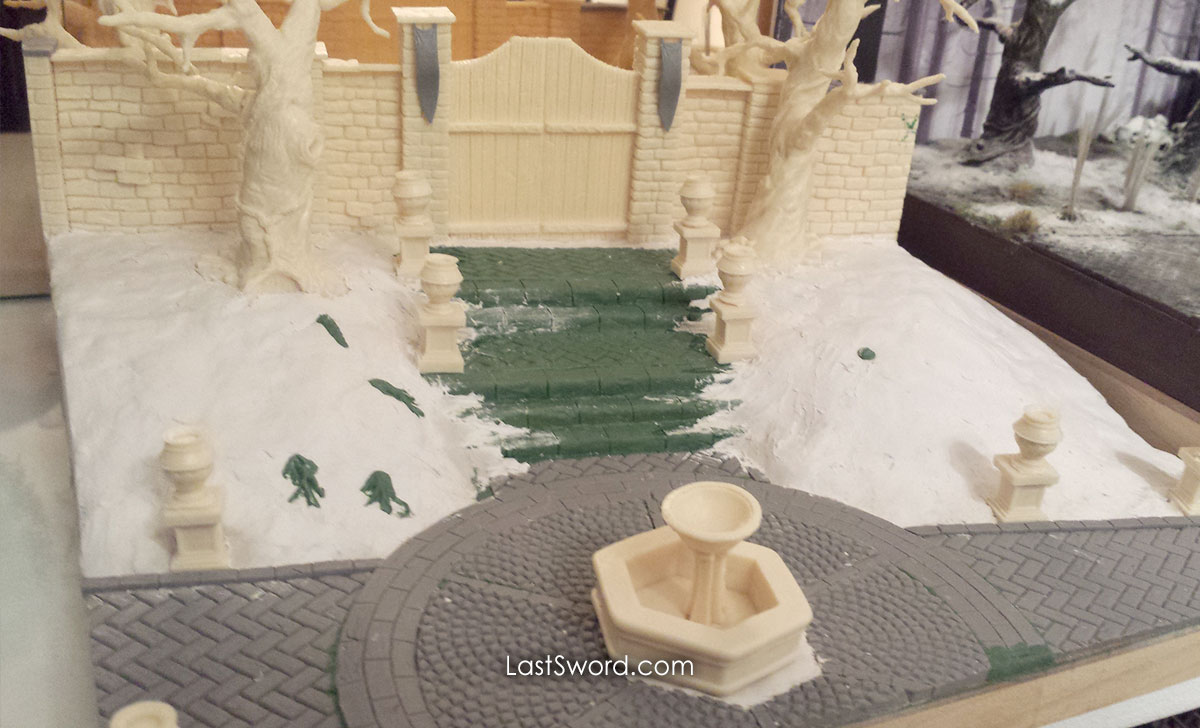 We hope finish to paint our Elven Lords models this week and be able to take some pictures. Probably in two or three weeks we will realunching our kickstarter project.
And talking about our scene board, do you like it?