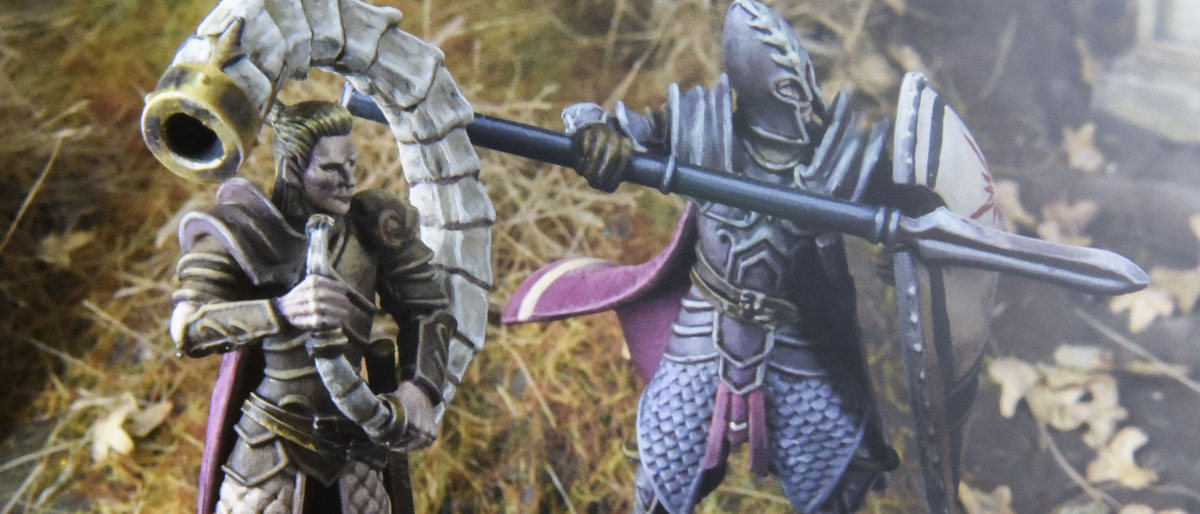 Dragon horn is our following piece from The 1st Command Group sprue for our Elven Lords. Most of times, players don not use musician in their warhammer regiment, but we think that our Drahon horn must be playing!
Kickstarter campaing is in its second week. We still have a lot of help from you, and we are really glad for that, thank you! We hope unlock all stretch goals this week and we have something else to be added nearly finished.
As we said before, dragons are very important creatures into elven folk, so we decided to take some dragon' bones to do a great instrument four our elven regiments.
Dragon horn is one of our three instruments.
Instrument and arm are components from our 2nd Command Group sprue, so you can take them with a heavy armored orlight armored body.
We took some pictures of the miniature into the light box. Now you can see details better.
"With his dragon bone instrumen, plays to encourage the Elven Lords at the battle".
Anothe pieces more of our Command Squad sprue. We hope that you like it, and share with your friends.
What do you think?