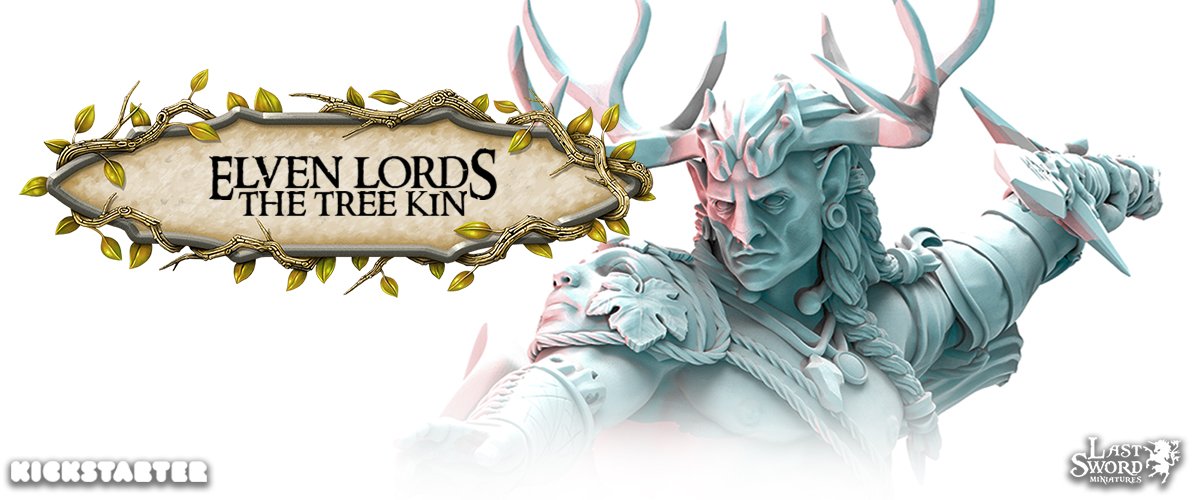 Here we are again with a new campaign on Kickstarter.
Wood Elves have arrived to LastSword Miniatures, an a new army is ready to be called!
Glad to be back here, with enough time to write down a few lines in our blog again.
We have launched a digital files campaign. You will be able to print your models at home. Something new that we have never done before. But after good Patreon experience, we decided to try this new way to put our models in your hands.
Anyway, do not be worry. All models will be avariable in our online store after campaign ends. So, Wood Elves miniatures will be avariable able as print on demand in the online store.
Elven Lords: Tree Kin, is the campaign of our new army, Wood Elves. Nomen-Betu is the forest where forestry elves are placed. A mystic place full of spririts and great creatures. We have taken some of them for this campaign, as the Glade Guard or Dryas. More of them will be discovered the following days on Kickstarter.
Glade Guard are our new elven archers. For this regiment we have sculpted the command group and eight different models among females and males bodies.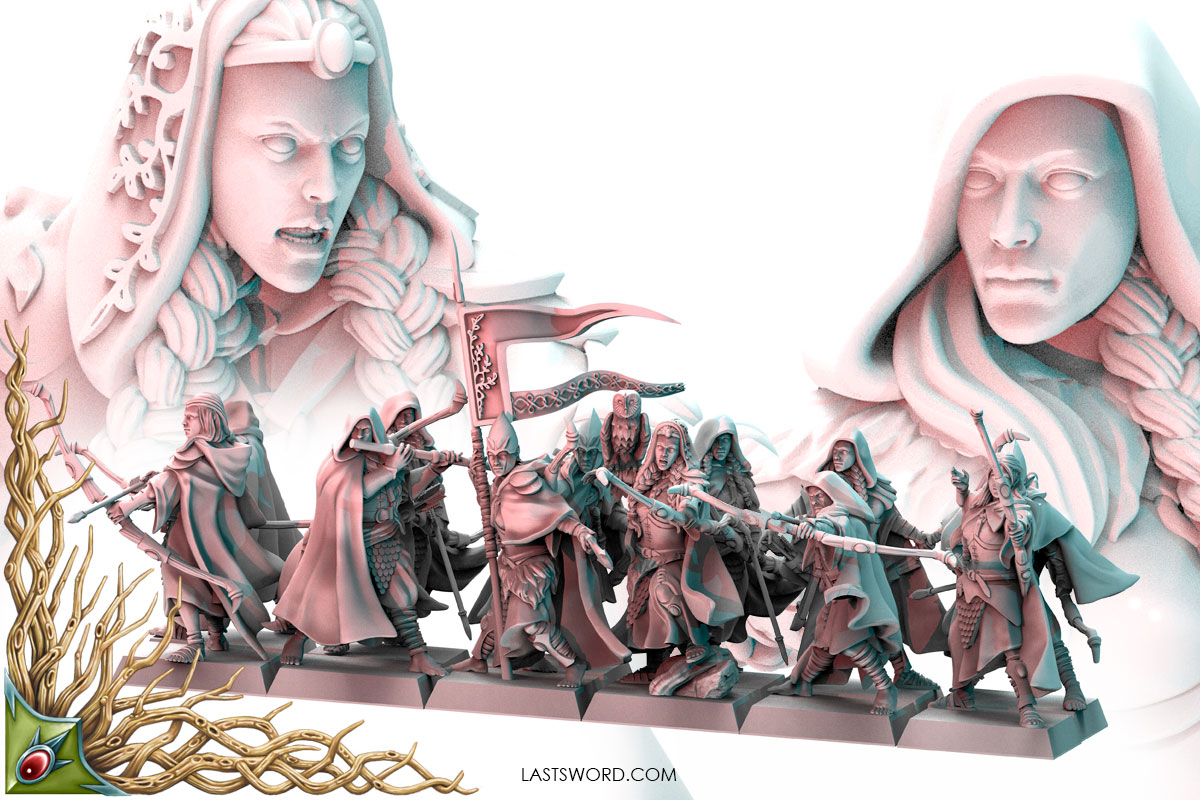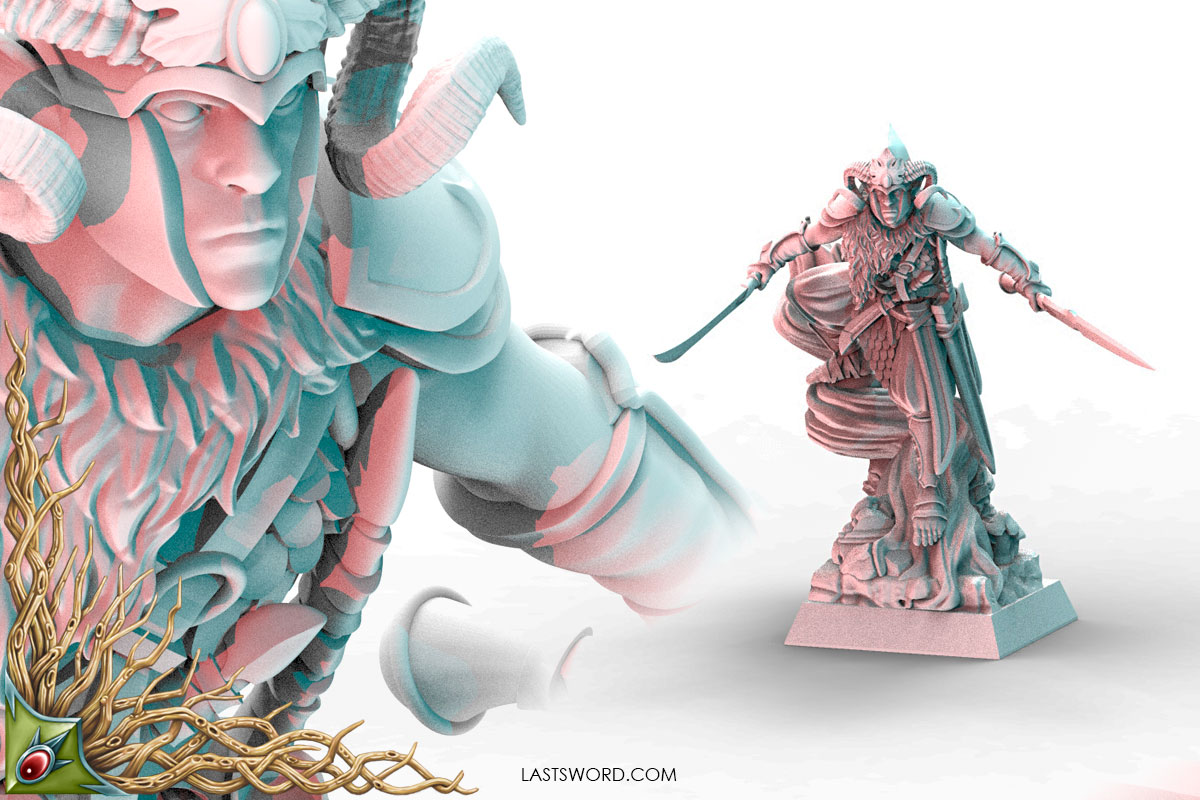 But no only miniatures can be found in our new campaign. Nomen-Betu is the name of our Wood Elves forest, and we have brought a piece of this green kingdom to you!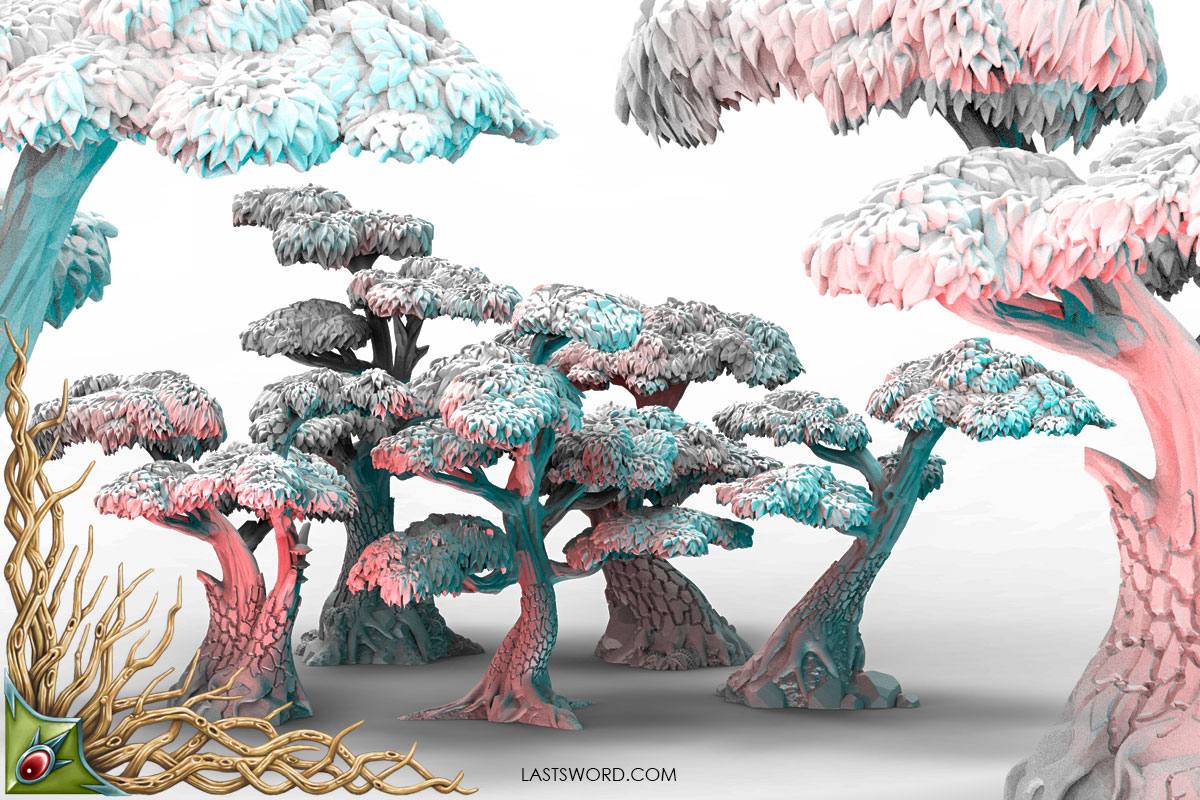 The first unlocked has done, so we have added Faun Bladedancers to this new elven army. Officer, bearer, musician and four different models, half elf, half animal, but 100% fauns!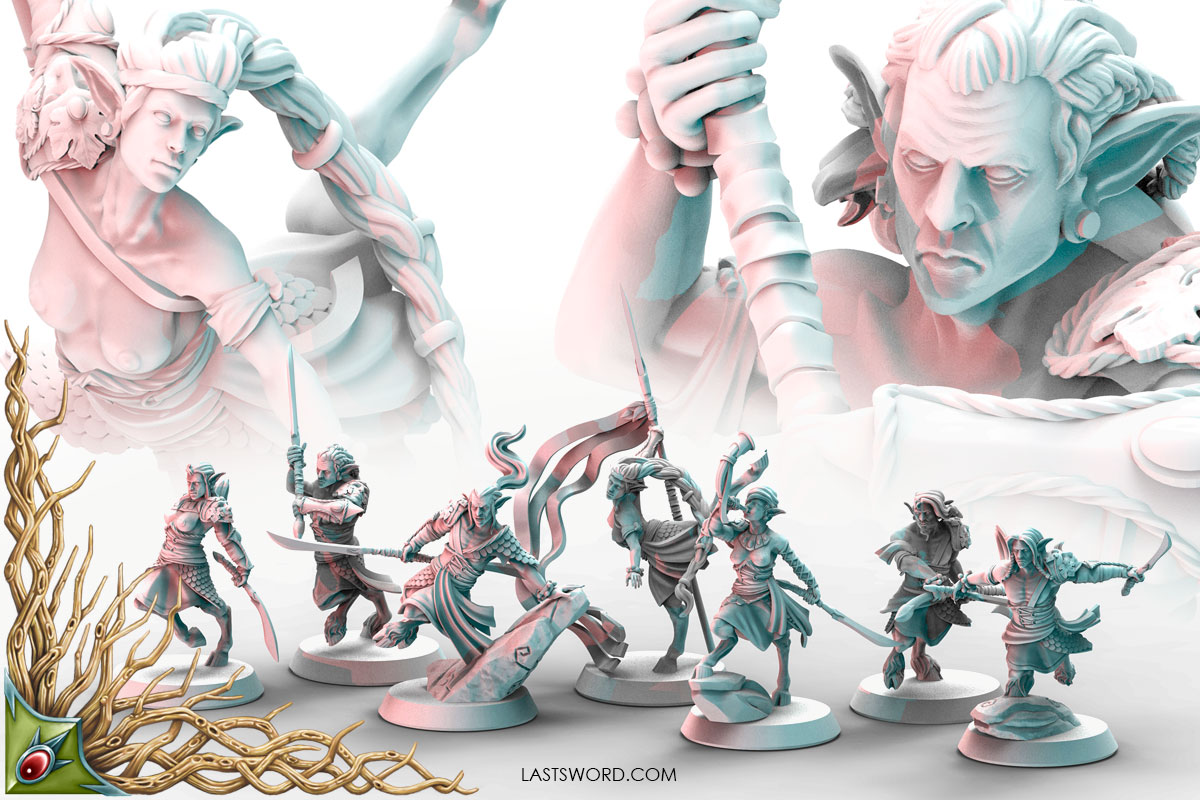 I love the scenic pictures!