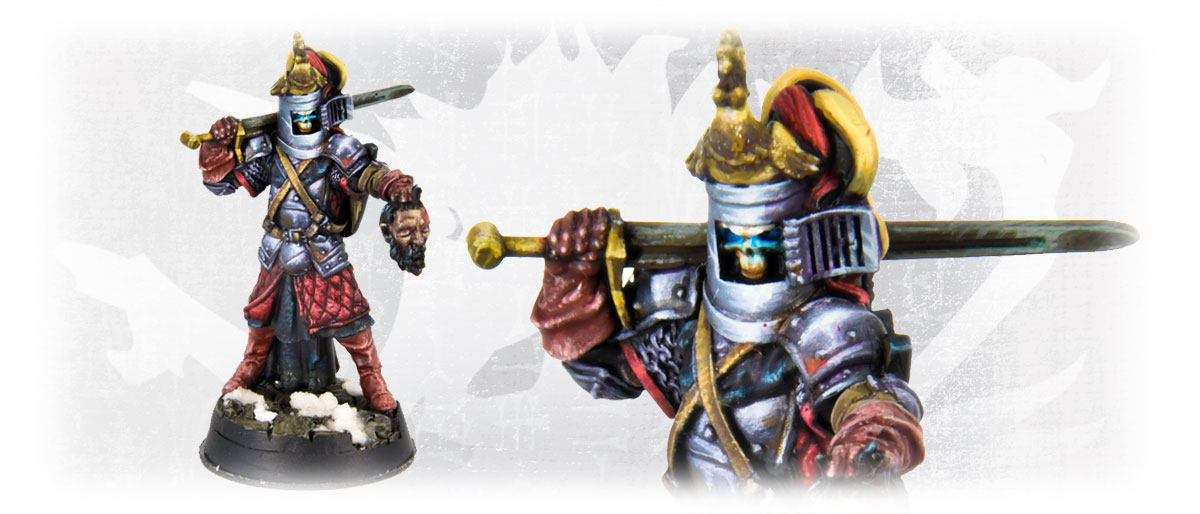 Galliard of Galliners… or the Chicken Knight, whatever. Another excellent character of our undead campaign on kickstarter. This Wight Knight has been painted by Giye and you can see al details in our 360º video!
I think that this models is original, even if you recognice the head and helmet with our the chicken on top.
It is a same but we have an accident with the miniature while we were taking pictures,. That is the reason why one of the sword guard is broken 🙁 . It would not has happened with plastic resing instead or 3d printer resin cast.
Another excellent undead Wight Knight
Anyway, onces again Giye has done a great painting job and Galliard looks amazing. So lets go to see the video:
And more pictures to see all details.
While we were taking photos we are not sure if we should focus the head or the chicken…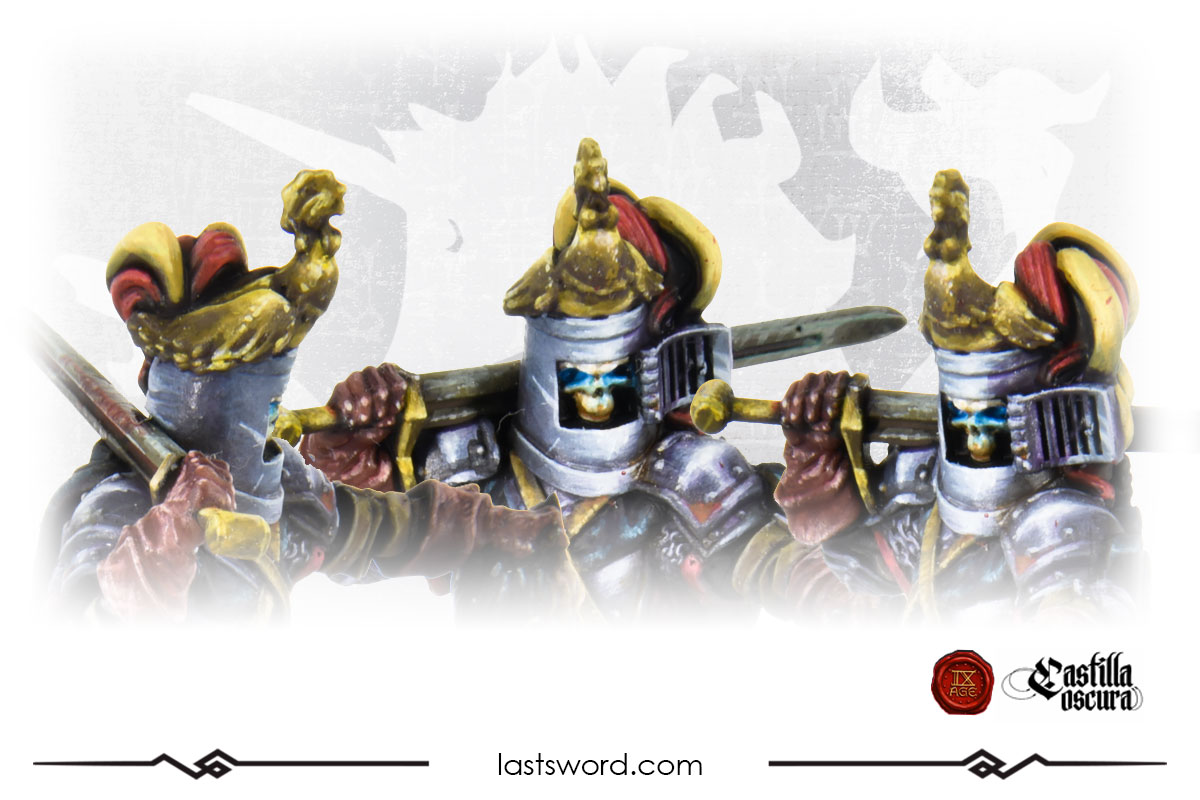 Well guys, campaign is nearly finish! Do not forget to support us if you want to take some of our undead models!
By the way, Galliard of Galliners is one of our unlocked stretch goals, so can be yours for free!
Do you like our chicken knight?