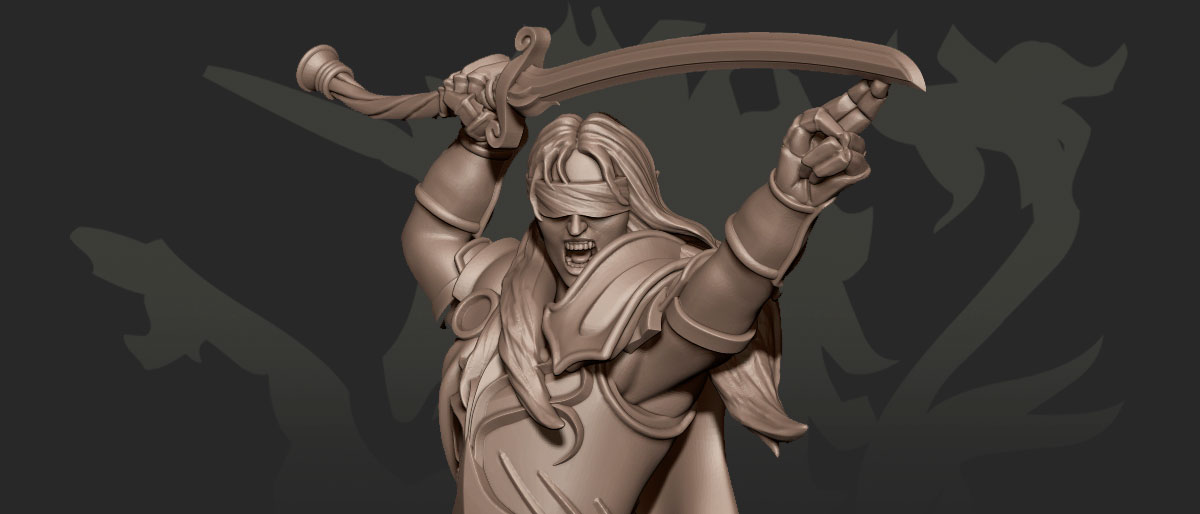 High Custode commands the Albus Custodes, the guard in charge off protects elven knowledge. This Streach goal is unlocked so you can get it for free! Today we gonna show you a painted 360º.
This model will bring your memories from an old fantasy character. We always wanted to sculpt our own model of a blind elf warrior. Finally we had a chance to do it!
High Custode is one of our Elven Lords: Dragon's Roar Kickstarter characters. Now could be yours for free because the streach goal is unlocked.
We are sculpting now in 3d. This is a 360º of our miniature.
We are really happy with Ink&brush as offical campaign painter. Once again miniature looks to much better painted.
Three days left before campaign finish. I hope we will have time enought to boxing all material for Freak Wars 2018 after kickstarter finished.
Do you like our  elf character?