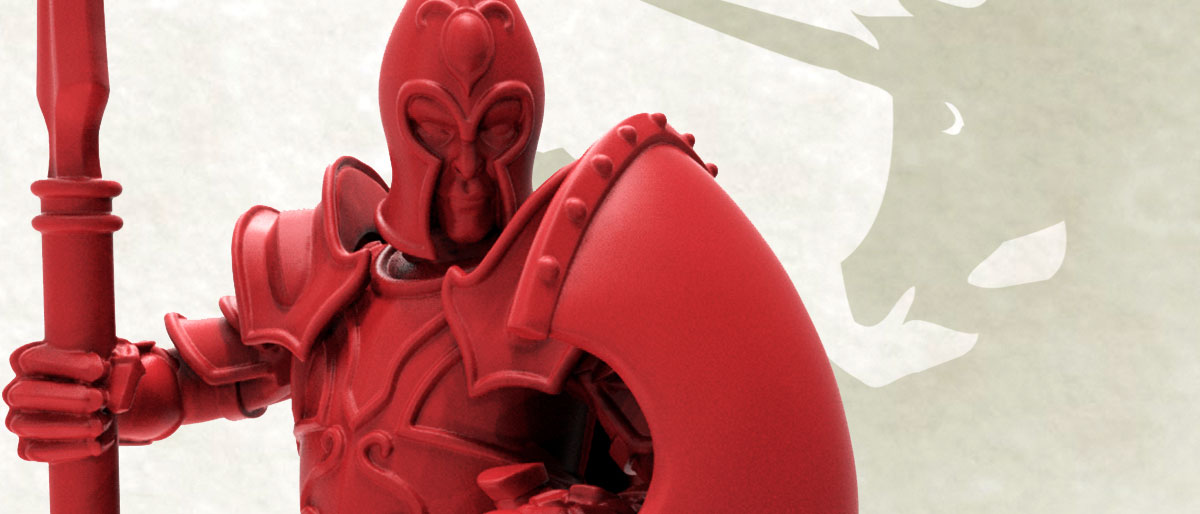 The Elven Lords is the name of our first High Elves Kickstarter. Today, we would like to introduce our High Elf Spearmen, the first models that we can show!
When we think about our Reichguard Knights kickstarter we fell so proud and glad, the result was great! Nowadays all our backers have their orders. That experience motivated us to go ahead with our following project.
The mystic race of High elves.
The Elven Lords, our High elves for Warhammer and The 9th Age.
The Elven Lords
We have been too much ambitious with that second proyect. With your support, The Elven Lords will became a full High Elves army be able to play Warhammer, The 9th Age and all wargames  inherited of Warhammer Fantasy soul.
Bowmen and spearmen are the base of all High elves army. That is the reason why we have decided to start with them. We designed a spearmen phalanx with heavy armour and a regiment of bowmen with light armour.
Besides regular soldiers, we have designed a couple of foot characters. We hope be able to show them soon!
As every big proyect, at least for us, we started working with a pencil and a lots of ideas. Finally we got this concepts, the first step to create our High elves.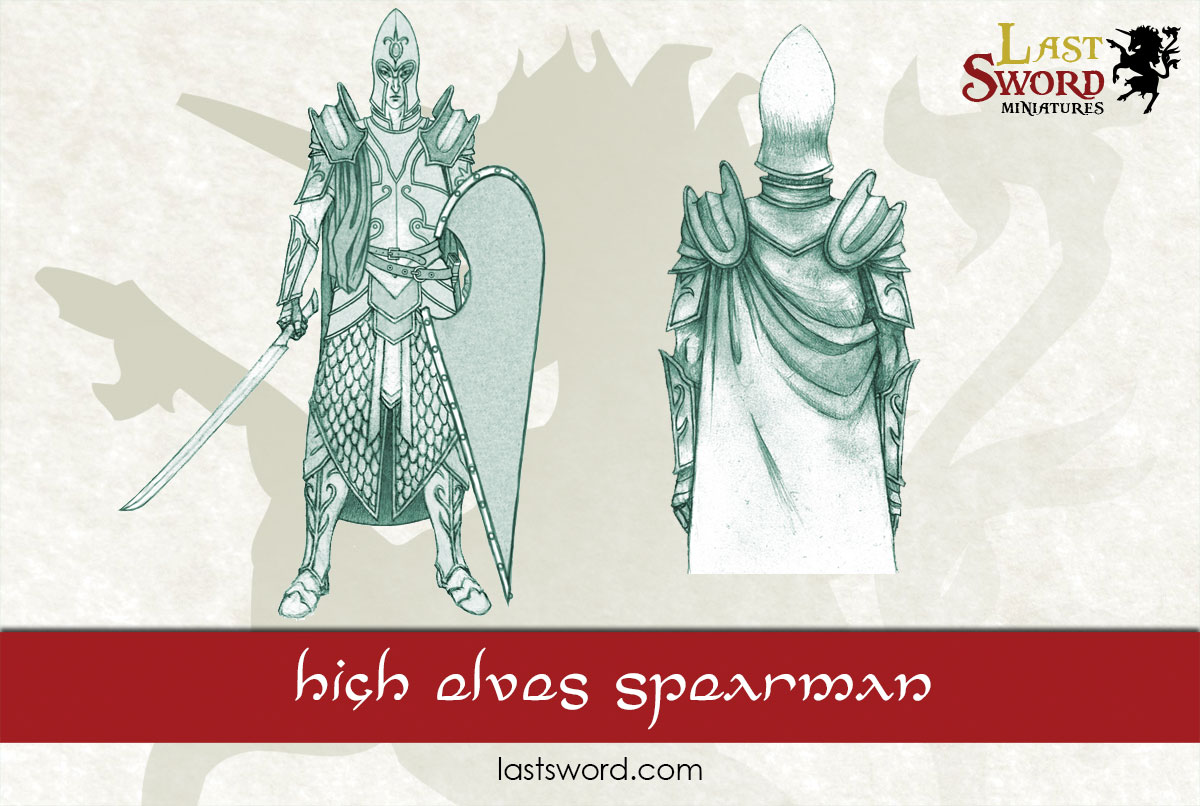 This is the first time that we worked with a 3d program to sculpt our models. This tool has a lots of features, but our favorite is the chance of make changes like redesing details or move bits so fast.
Besides, we can take videos, like this one! High elf spearmen.
Maybe you can remember that our Reichguard foot knights kit has more than 90 pieces. The Elven lords kits are following the same way. A single high elf spearman have 9 pieces. You will be able to make any pose that you desire.
Our models arms and heads, will have ball joint, like our Knights. After glue them in the position that you like, shoulders pads will hide joints, so you won't need green stuff!
Whats about the arm and the weapon? Exactly the same. Thanks to a ball joint in the writs, weapon can be rotate.
High elf Spearmen with heavy armour and shield.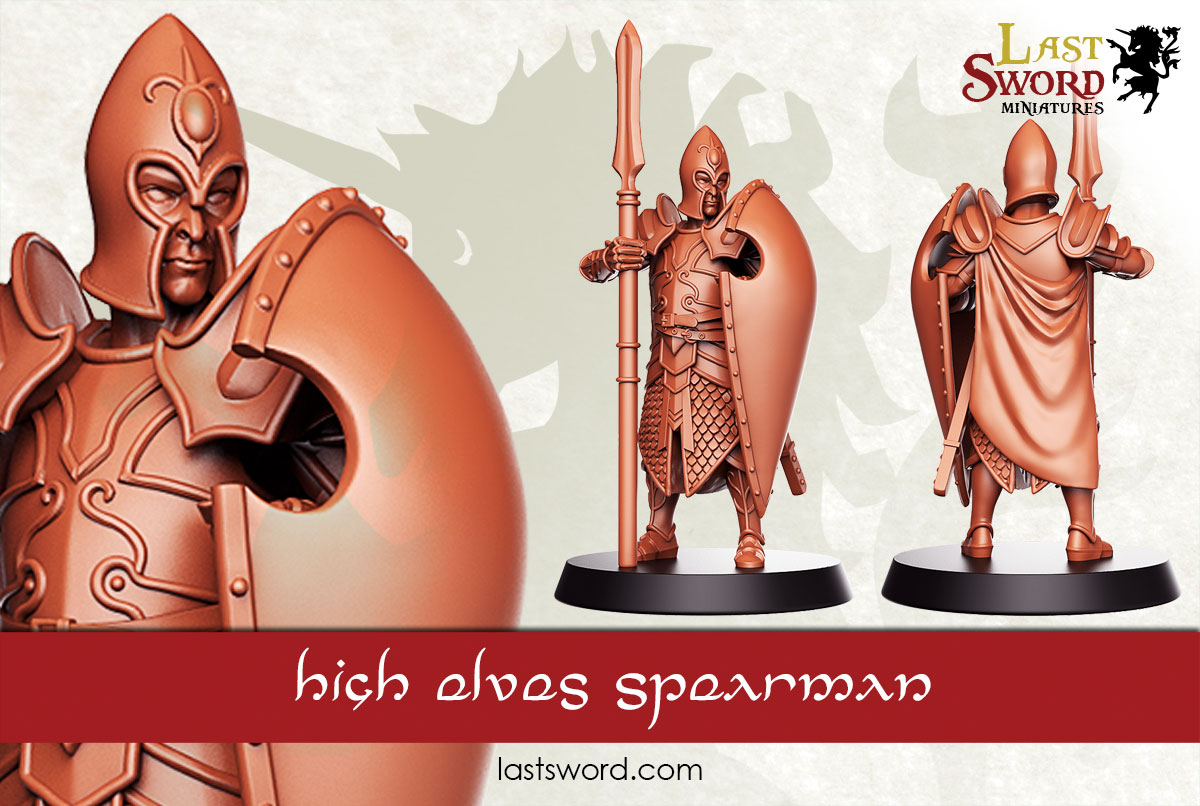 We have no dubt, our High elves army will have two new regiments. Hopefully we can count with your support and get the goal with this Kickstarter!
What do you think about out heavy armoured high elf speamen?