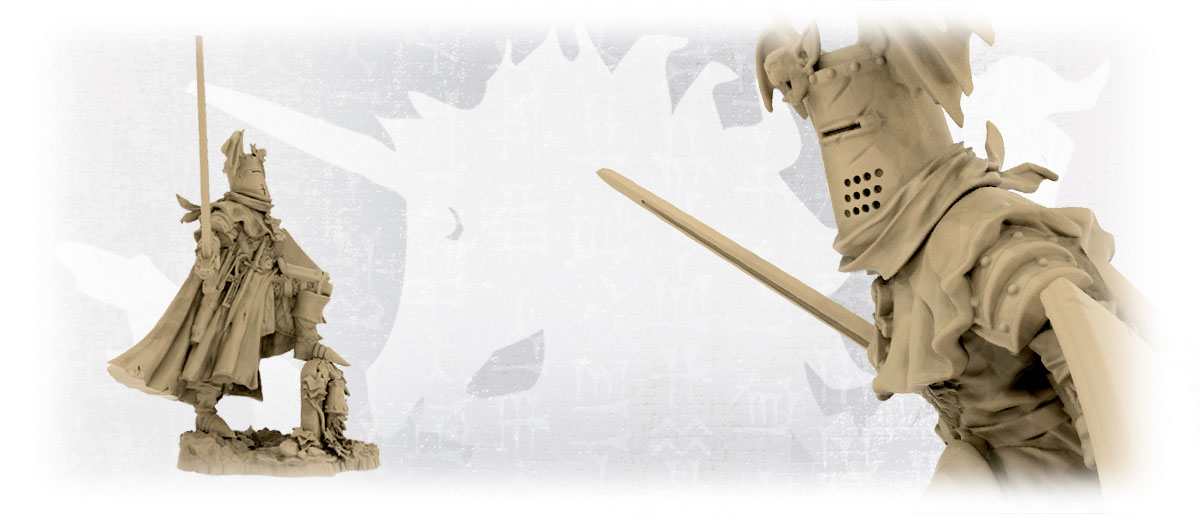 Today we bring a great miniature of Juan I, Aragon Wight Knight. It is one of our Wight knight for our following Undead Campaign on Kickstarter.

This is probably our favourite model of all. We love the way that it was sculpted, the pose and all the atmosphere that this miniature have around.
Honestly, well done Isra, really well done!
Probably our best undead model
Juan I of Aragon (spanish region) will be one of the Characters of Castile in the Dark, meanwhile you will get it in our Kickstarter as an addon.
Helmet is one of the most characteristic detail. The bat looks great on top, bringing back a memory from the dead and Night lords.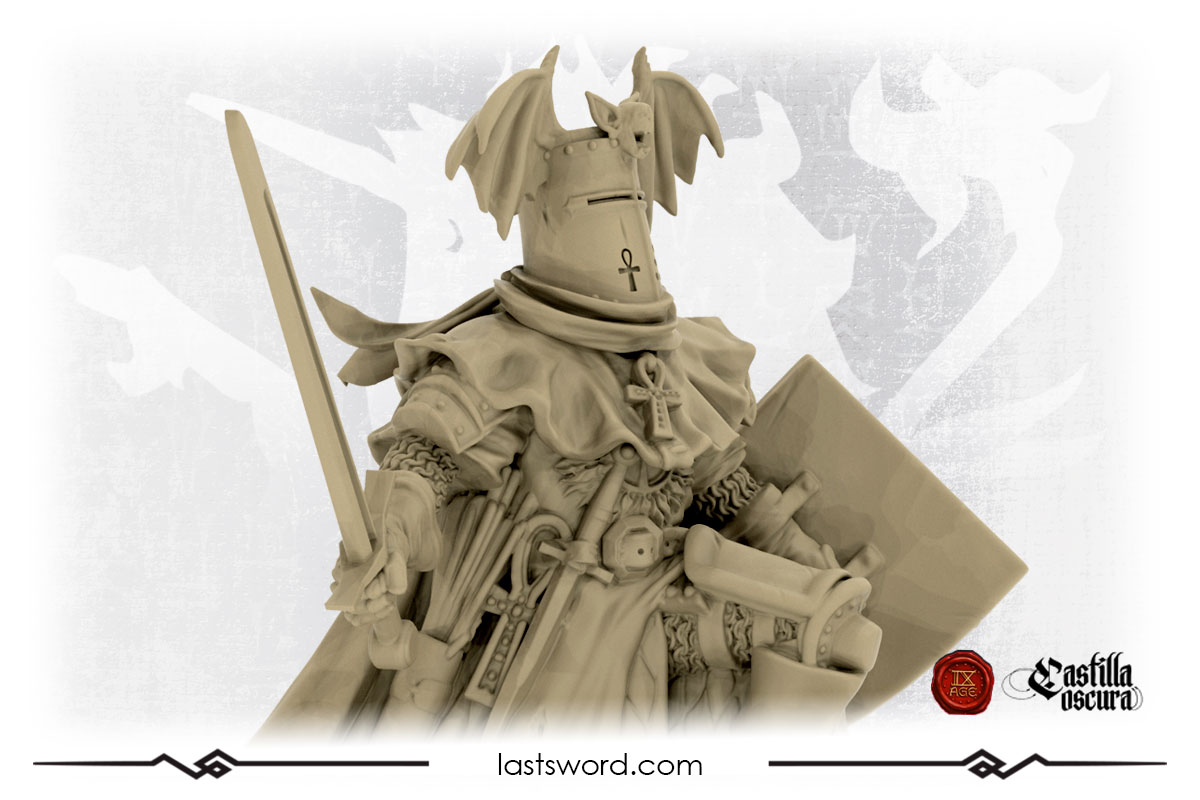 Let's go to see a "360º" miniature's picture.
It is full of details as religious symbols, the scale mail…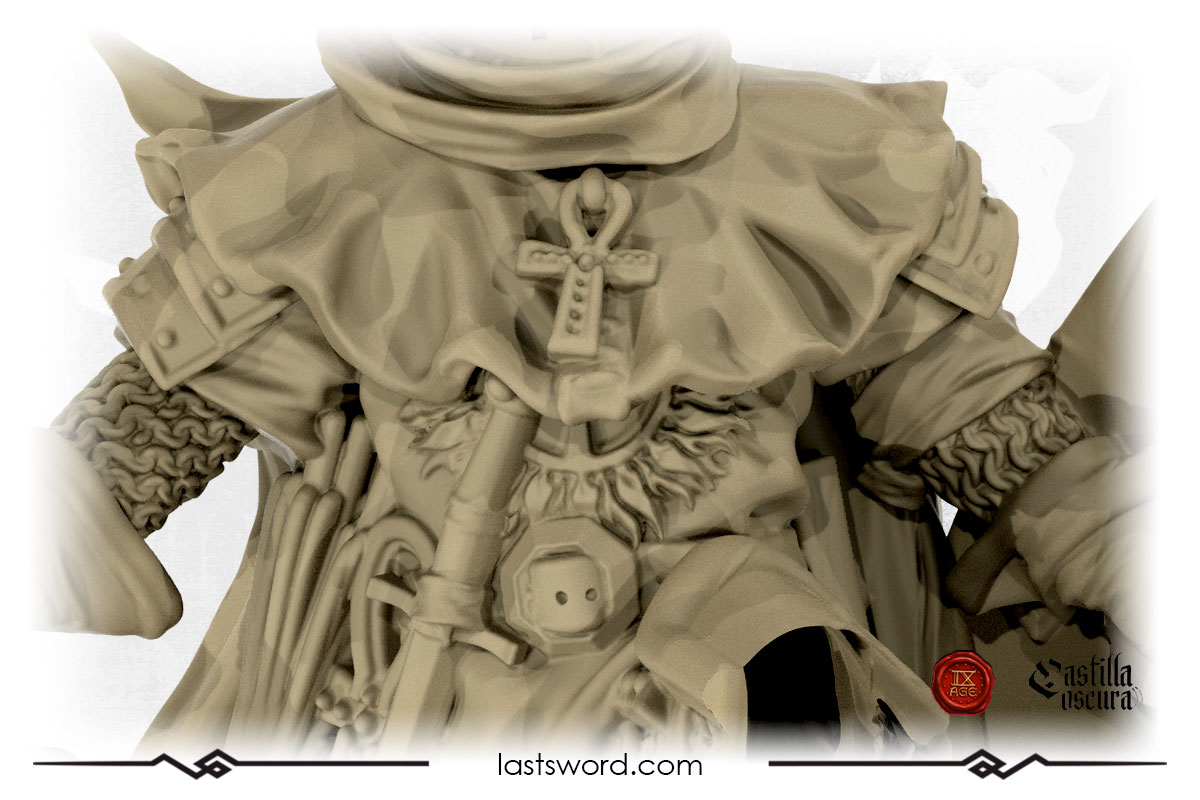 Remember it's name, Juan I of Aragon!
I hope can show up some pictures of the model painted next week. Anyway I am filling Kickstarter form right now, so, soon the campaign will be uploaded!
What do you think of our undead wight  knight?