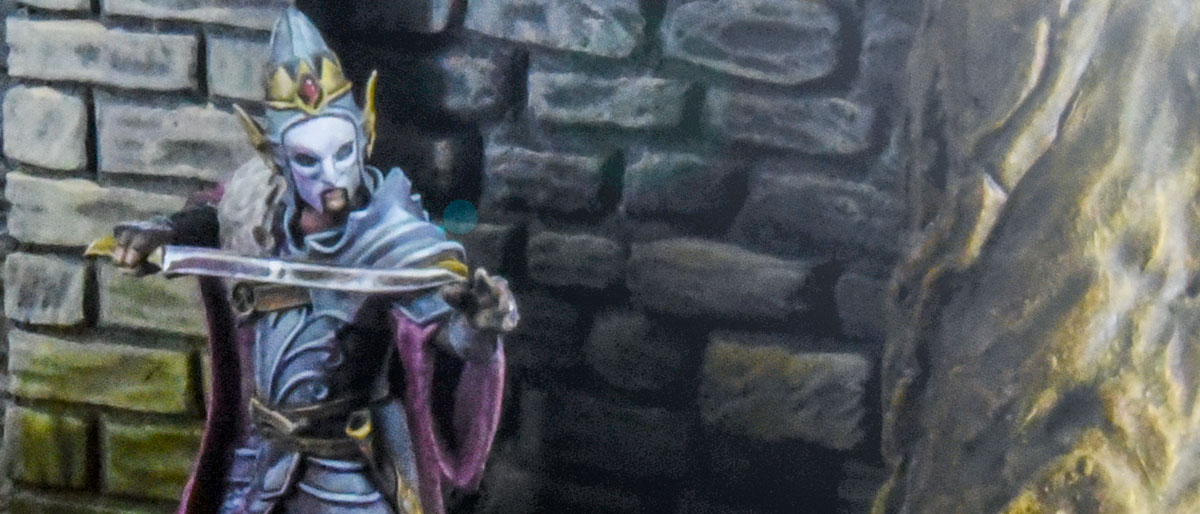 Elf Prince is our iconicest Elven lords miniature. Futhermore is our first streat goal unlocked of the kicksparter campaign. Thank to everyone for your support!
Elves are not white, black or even grey. To us, elves are elves, and elven morality is so different than human. So we can't judged their acts properly. This is exactly what we want to give with the elf Prince model.
This is the reason why we love Dark forest elves, and their King, Thranduil. He rules his powerfull and decadent kingdom, as Roman Empire was. Thranduil does not do the best for the world, he does the best for his citizens and himself. He is not selfish, just, he don't think that other races deserve his snub. As a Roman Patrician who doesn't look after for the Imperium, just for his family and himself.
Elf Prince, first stretch goal unlocked!
With this in mind we knew where we will find visual references for our Elven lords project, The Lord of the Rings. And everything thank to the great work that Weta Workshop has done, specially Paul Tobin.
In particular, Thranduil warrior women concept falled us in love. We realised that the mask was a very powerfull element and we wanted for our model.
Our Prince is a son of kings, no a common champion, blue blood in his vains. We took an idea from King Richard, the Lionheart. A gold metal ring around the helmet is a great crown.
Some people has been helping us to carry out this project. Pablo Calleja has done this great concept. All our ideas in a picture, a great tool for 3D sculpt.
Jesús Gómez has painted our elves. We are really happy with is painting skills. We really love the cape and its velvet texture. This is his facebook: https://www.facebook.com/Jotage83minis/
And now, Elf Prince 360º video!
We took some galery pictures to can see better each detail.
Elf prince is our first unlocked stretch goal, but we have another one waiting. Extra bits to take off the mask and add a magic ball.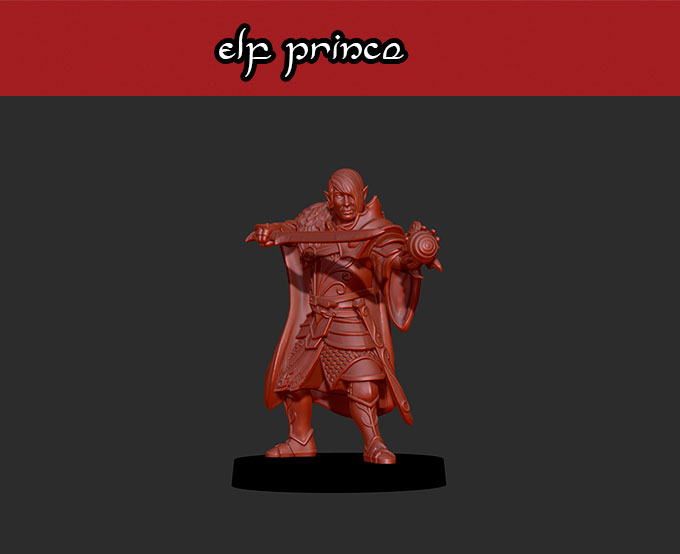 "Even with a wall behind him, Elf Prince dares his enemies to attack!"