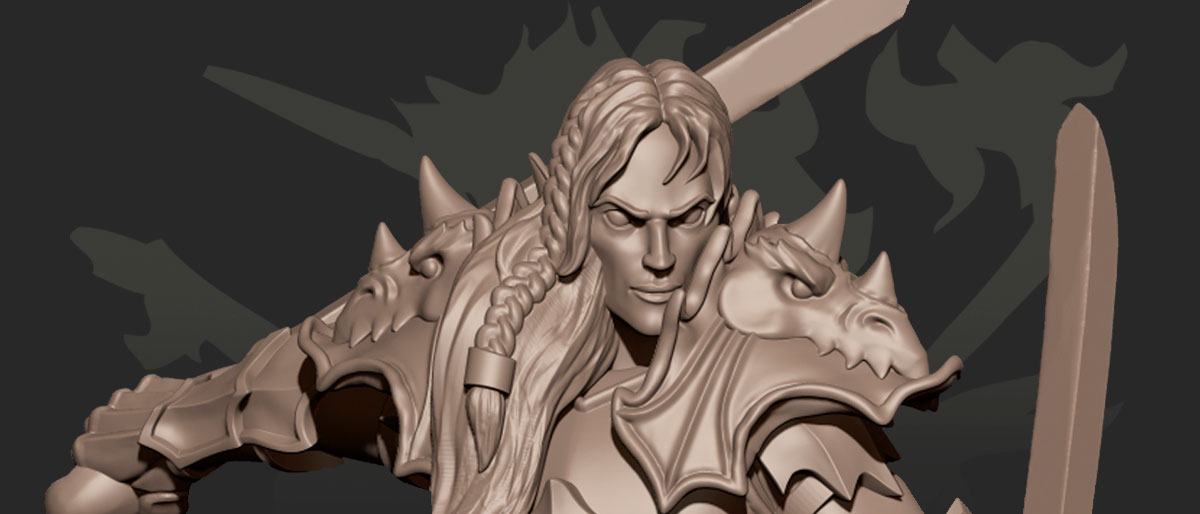 Lord Commander is the second  Strech Goal unlocked! It is not a sorprise, this is a great miniature to play fantasy games as an elf character.
Another free miniature for orders over 55€. We hope reach the following goal to take some scenery for free too! Thank to everyone and please, share our campaign with your friends!
There are some iconic miniatures in  fantasy for wargamers. We are not really sure if Lord Commander will become one of them, but will call attention of everybody.
Two great characters to play The 9th Age for free!
Before to sultp this model, we spent a long time thinking about how to get what  we want. An elven master skill combat, someone like Bruce Lee.
Finally we decided do not to use two hand axe. Instead of this, Lord Commander is equiped with two swords and a defiant pose.
We adeed some extra details, Lord Commander won't look like a regular soldier with two swords. A dragon head in both shouler pads and claws in his foot.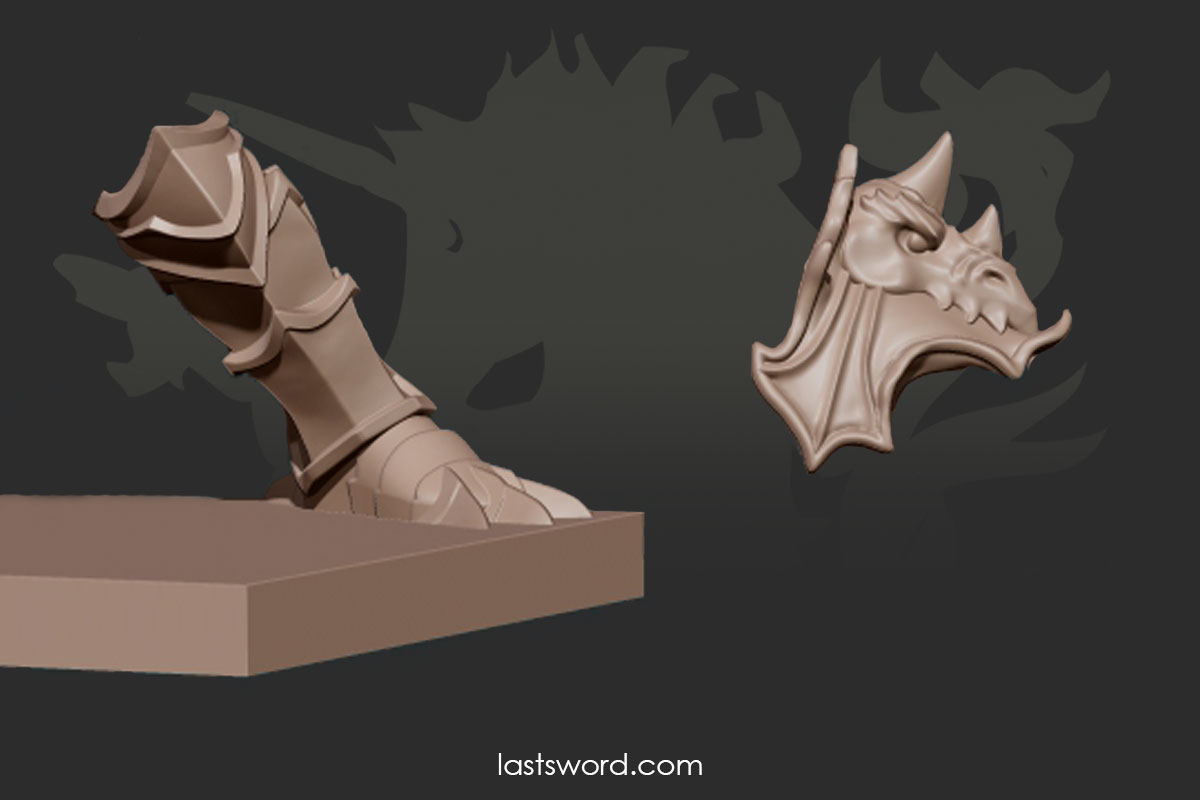 This time we have been lucky! We took some picture of our miniature painted by Ink&brush.