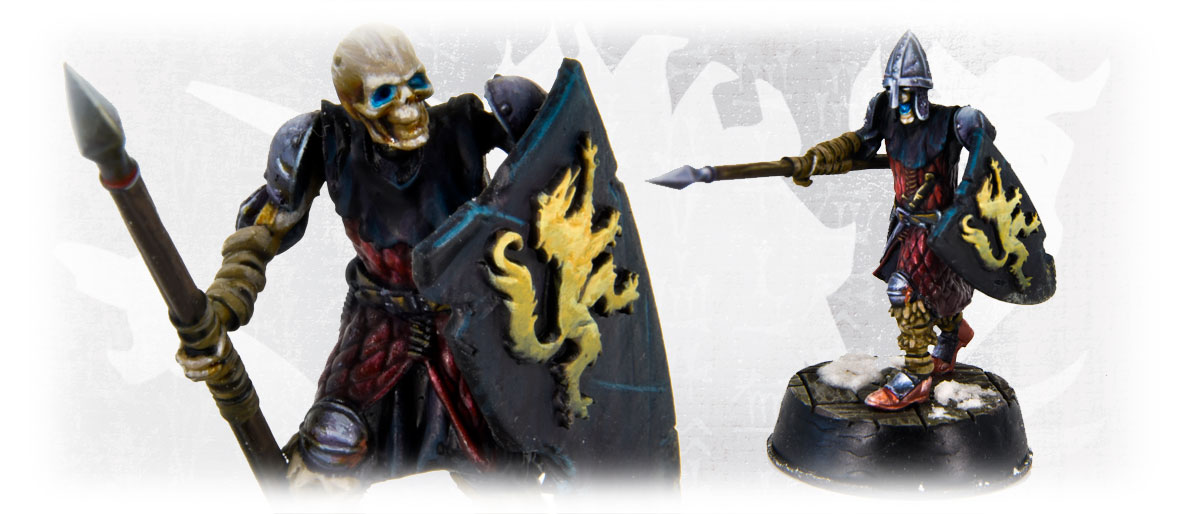 Finally we get it! We have new pictures of our Skeleton Warrios for our Undead campaign on Kickstarter, The Fallen County of Ampurias. Take a sit and watch our 360º video.
Hi guys! Tomorrow the campaign will come in its last week. So now is the time to use all the ammo!!!
For that reason we going to take a 360º of all our painted miniatures. The best way to show up the fantastic work that Israel has done sclupting.
Let's go to start with a Skeleton Patrol, four models with spear that you can mount to with hand weapon too
Once again Giye has done a great painting job! We are really happy with the result and models look great and ready to fight. Really well done Giye!
We hope that you like the way as Skeleton Warriors has been painted. Remember that heads and arms are interchangeable, so you can glue too many different models.
Ok, the last week here and our Social Stretch is not unlocked yet, do not forget to share our undead campaign on facebook, please!
https://www.facebook.com/lastswordminiatures/posts/2834262816589125
How will you paint your Undead?