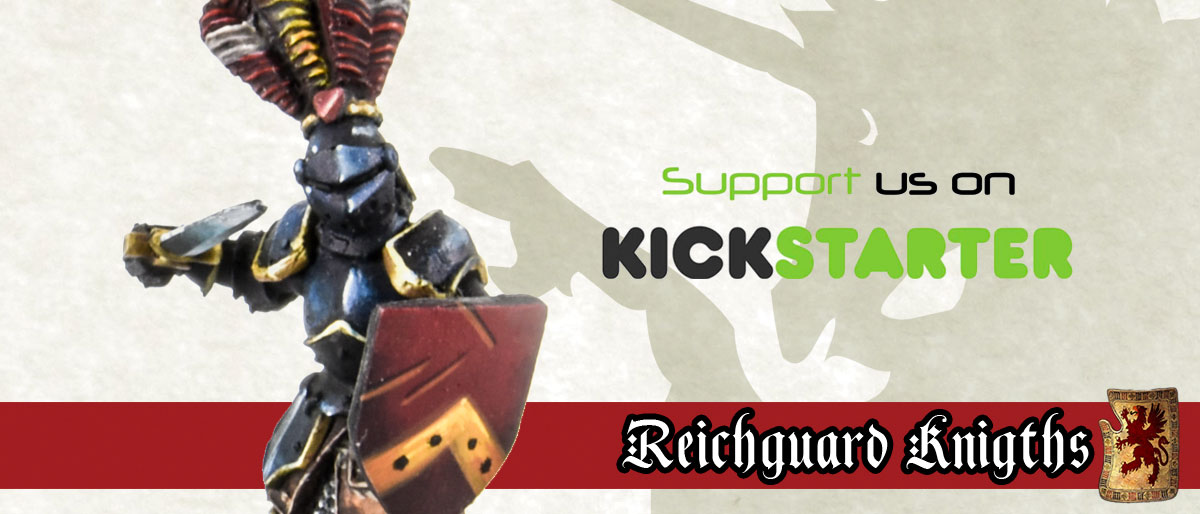 These are our Reichguard foot knights mounted and painted, ready for the kickstarter!
A family portrait of our miltipose miniatures. Two bodies, five heads, hand weapond & shield and great weapon are incluyed in the kit.
Besides should pads must be glue, so are great to hide any join without green stuff.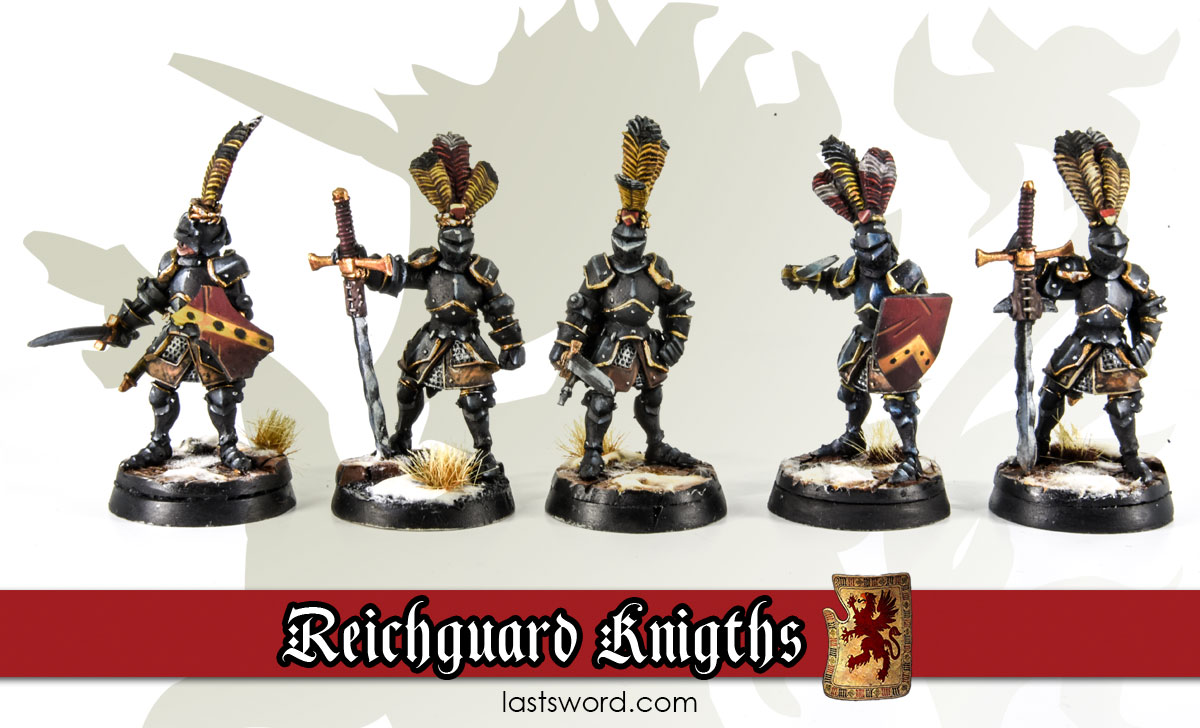 We are so close to launch the project. We goingo to show more pictures in the following days.
Check our web and Facebook, don't miss any new!