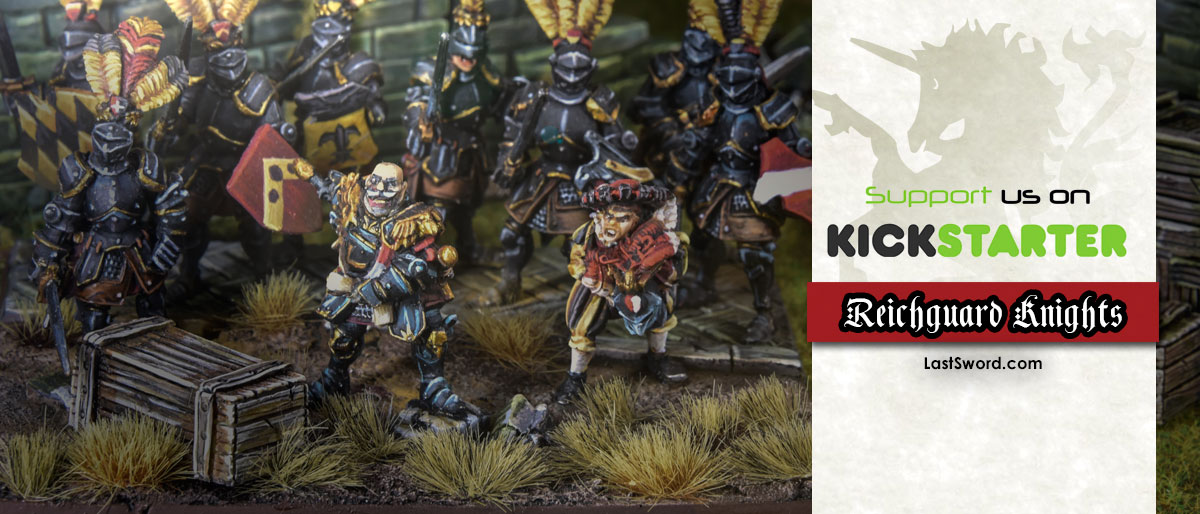 These are last days of our Kickstarter. Today we bring bases that we sculpted for our Reichguard foot knights.
Is no easy do a base for: Warhammer Fantasy, Age of Sigmar, 9th Age, Kings of war, Mordheim, Frostgrave, … so finally we decided do three.
Bases theme was much easy than shape. We wanted a cobblestone way, and reichguard foot knights walking through it.
2,5cm round bases.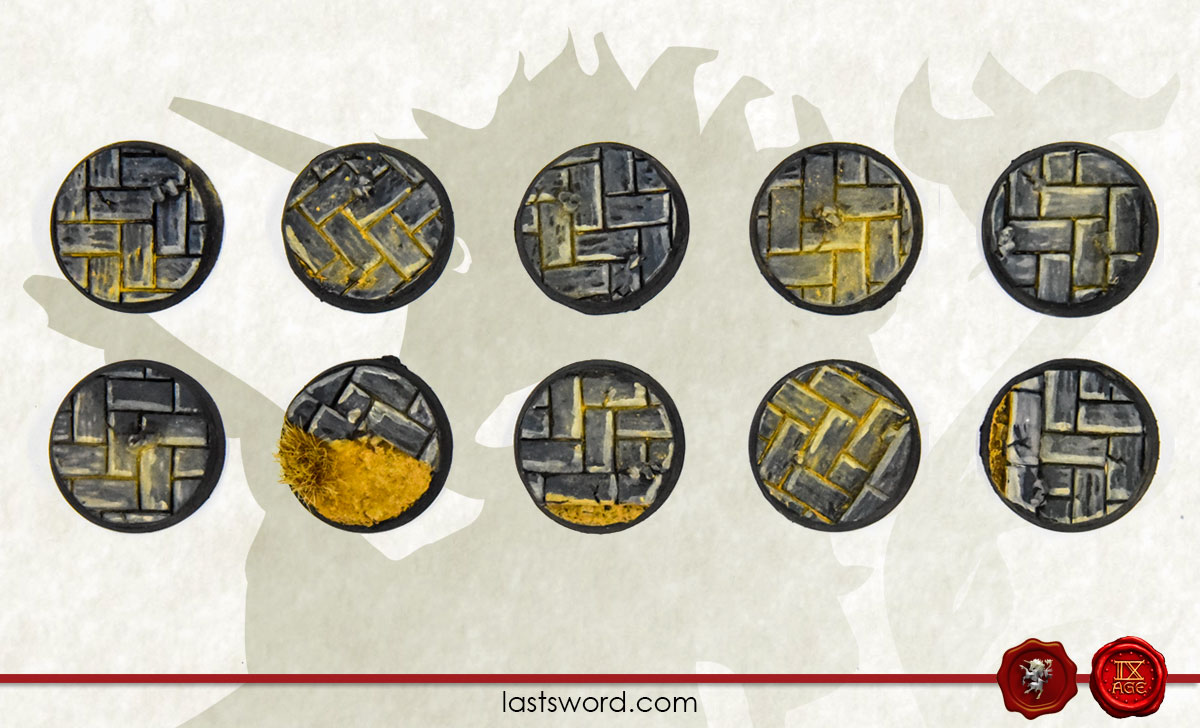 It is much easy see border way in 2cm square bases.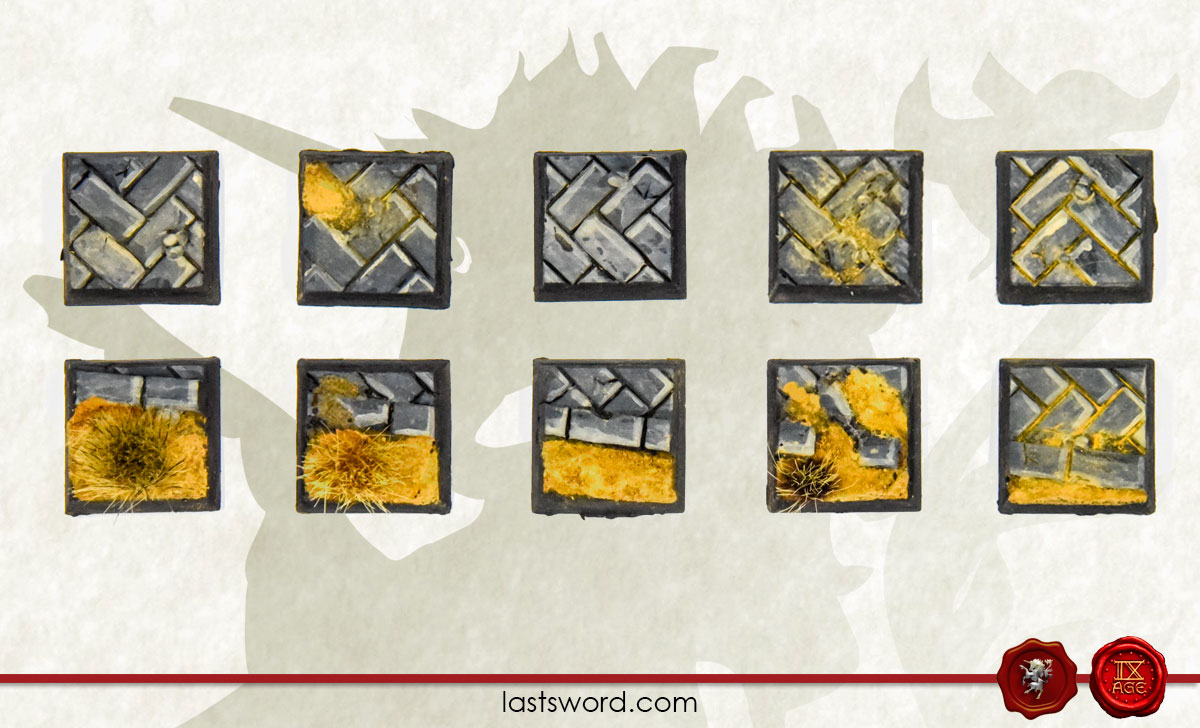 Scenic bases are big enough for 20 figures.
The best is that we have two different models, so you can use both togher and fit 40 figures! There are two ways to place togheter the scenic bases, half a way with a very wide front or full way with a deeper regiment.
This projects has been hard, but we are so happy. Nowaydays we are working in the following project!!!!
Thank you guys!