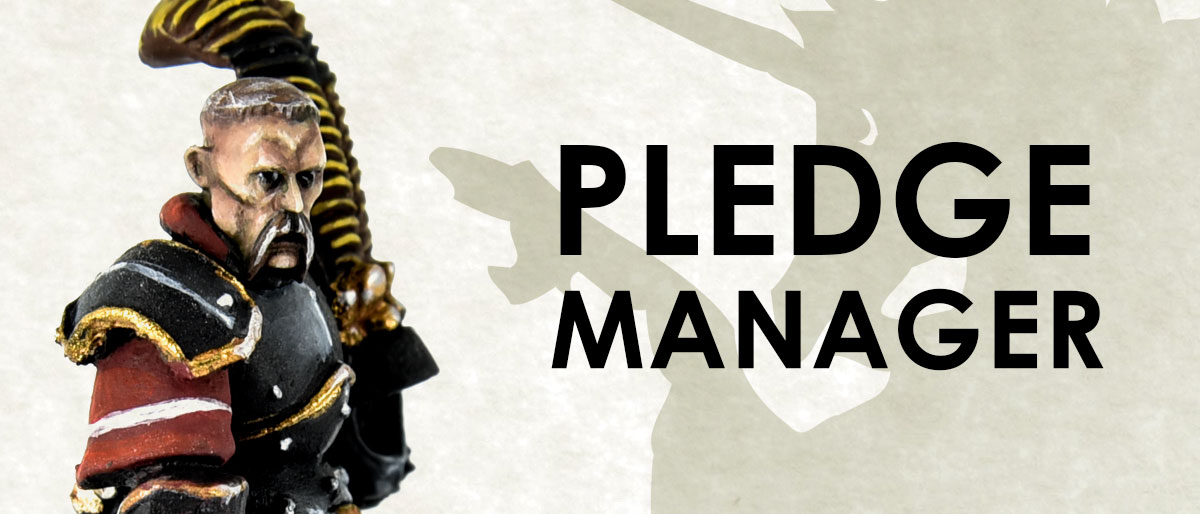 Our Reichguard foot knights kickstarter is finished. Our Pledge Manager is running. Did you lost our Kickstarter? Don't worry, you can participate now.
We can't express how proud we are of Kickstarter result. We are so glad with everybody who support us, thank you again! Now is time to give them back all effort.
We are Kickstarter backers. We had problems before taking part in others projects. Pledges manager use to be difficult to understand and take our choices. That the reason why we have opened a new site with out kickstarter.
Late Pledge opens for everyone!

Somepeople told to us that they couldn't take part in our campaign so we have opened a Late Pledge. So now, everybody, backer or not, who want to get scenery, miniatures, bases or accesores are welcome to do it in our Kickstarter Pledge manager.
It will be open just a few days, until backers send to us their orders. So don't miss the chance.

We are so glad to read your opinions, advices or reviews, all these are very useful for us.
We are thingking now about or next project, Elves.
We would like to say thank you guys! It is amazing!