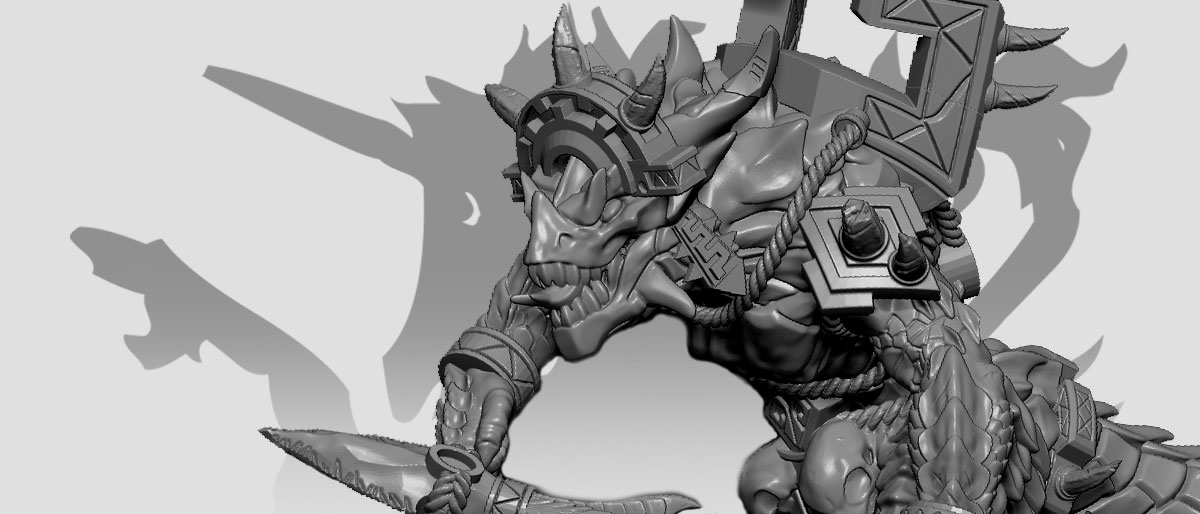 Today we bring the final 3D models of Saurian Warriors Command Group. Bearer and muscian are the last two remodeled miniatures for our lizarmen army, so we hope that you like guys!

Christmas time is here, but it does not mean that we are not working these days. Stephane has finished to remodel the last two members of the Command Group. Now he can focus all his mind in the following lizarmen campaign for kickstarter with salamanders and some big models…
But, let's talk about the currenly campaign.
Nowadays our manufacturer has all pieces and he is crafting the models. Probably in a couple of days, we will be able to show a picture of the first crafted models on facebook. So, do not miss it!
With these two guys done, all Jungle's Awakening models are finished. So, no more changes, folks.
I really like the bearer, cause he is not carry with the typital piece of cloth with colours over his head. And for "the first time", a bearer can use both hands to fight! What changes can you see in this model? Mainly scales are a little bit bigger now, and the head is different.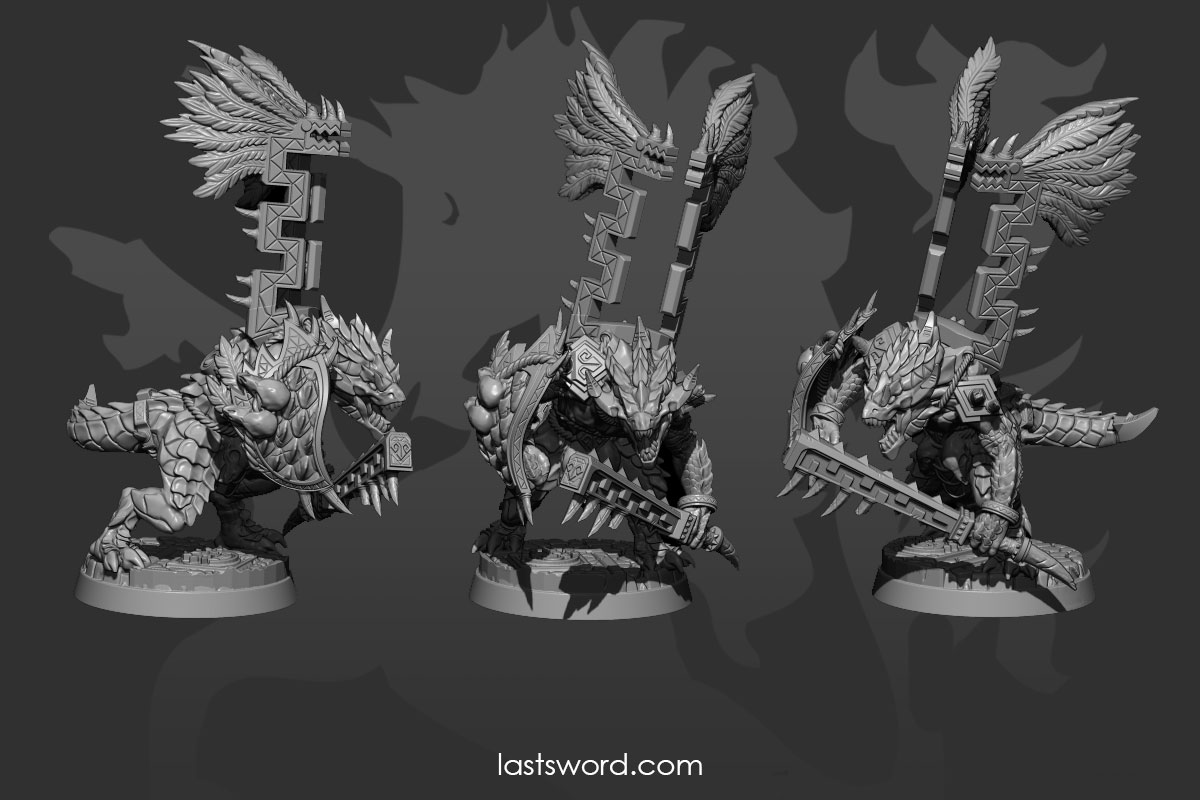 Here you can see the structure and featheres of the banner.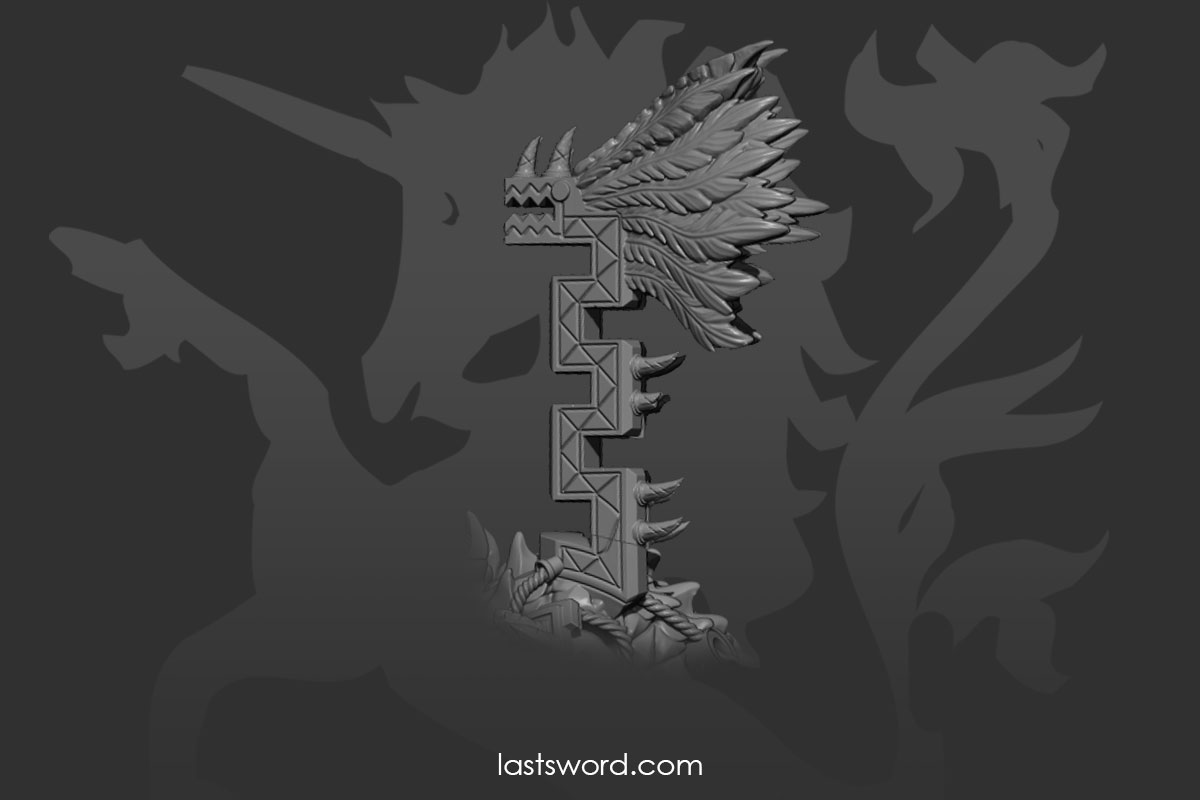 Musician has the same changes that you can see in the bearer, scales and head.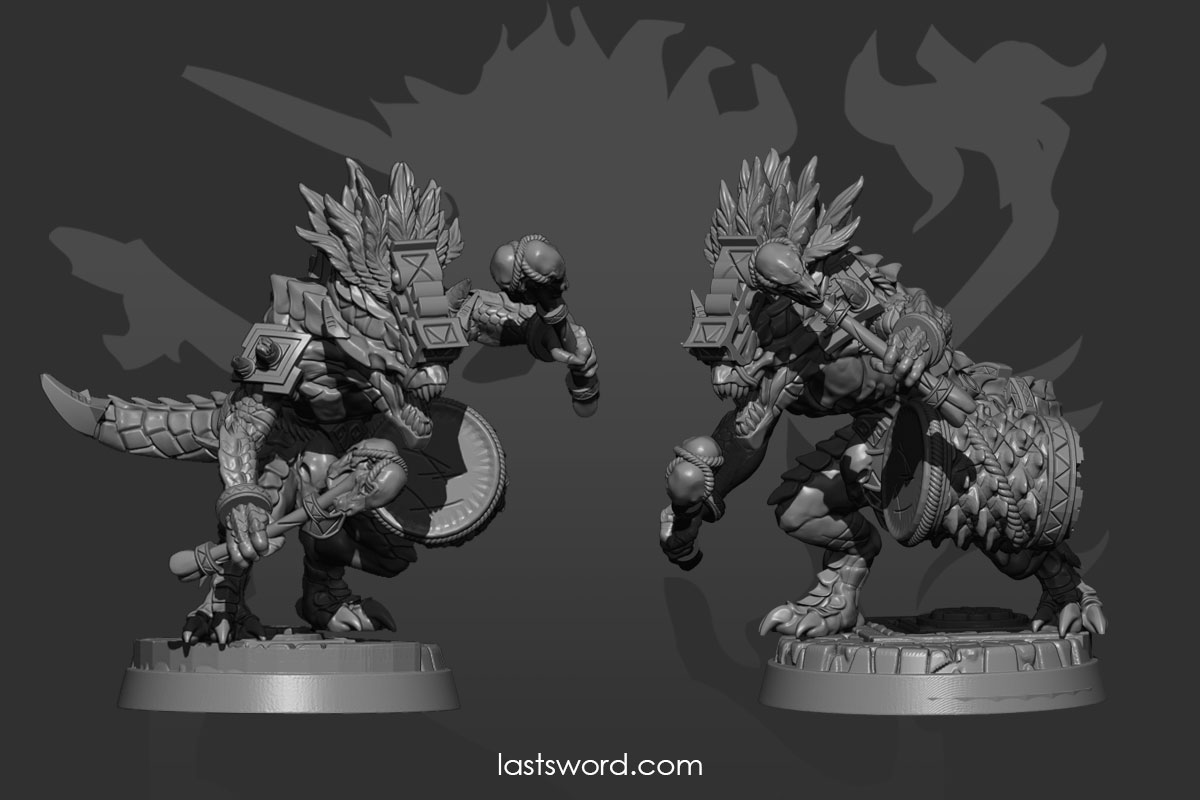 A picture of the "drumstick".
Thanks to all ratmen to help with complements xD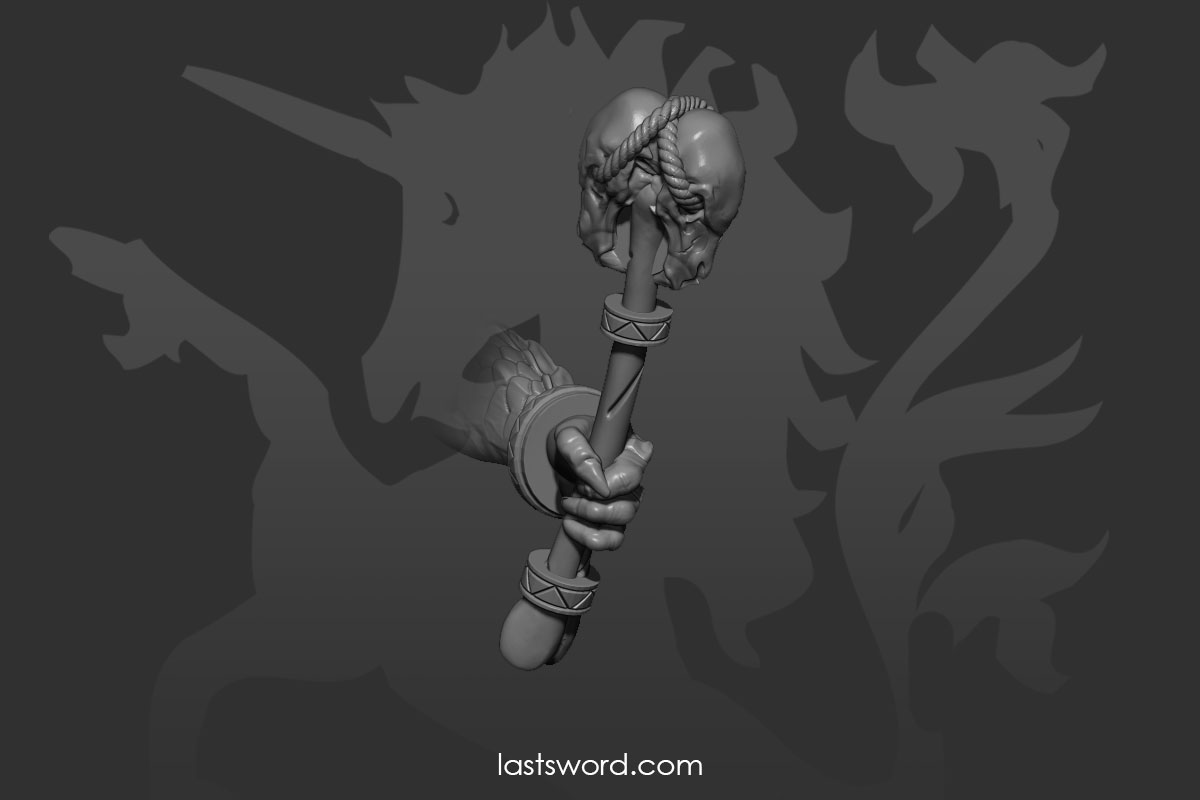 Well guys, not too much time before backers recieve their orders at home! We hope a lot of reviews and maybe a couple of painted models pictures 😛
As soon as we have all pieces at home we going to star to pack them.
How long do we need to pack around 9.000 lizarmen?
Merry christmas!