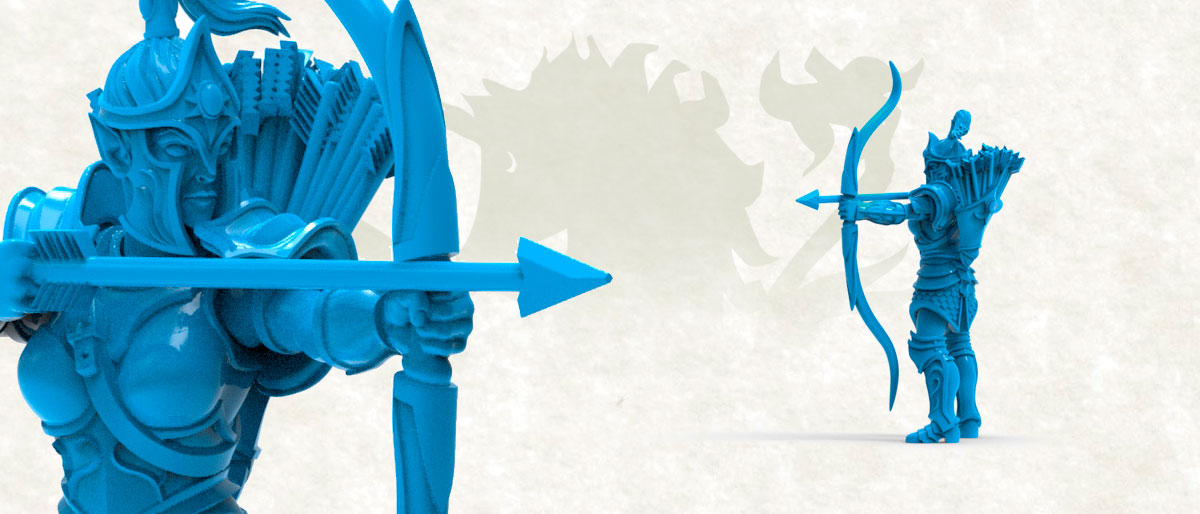 Working on the Kickstarter campaign, I am taking a breath to show you up a 3D model of a Shieldmainden with bow. One of the models that you will find the following week avariable!

Elves are brave warriors who prefert fight with bows… I wonder why…
Before to start to talk about this miniature, I have to announce something:
Elven Lords: Queen's Duty will be launch next week!
Some of you has been demanding pictures of posed shieldmaindens. Well I took some of one of the 3D models. As you can see, she is handing a bow aiming.
As usually we do, we have sculpted four different elven bodies for these miniatures. On that way, a lot of miniatures together can look different among them.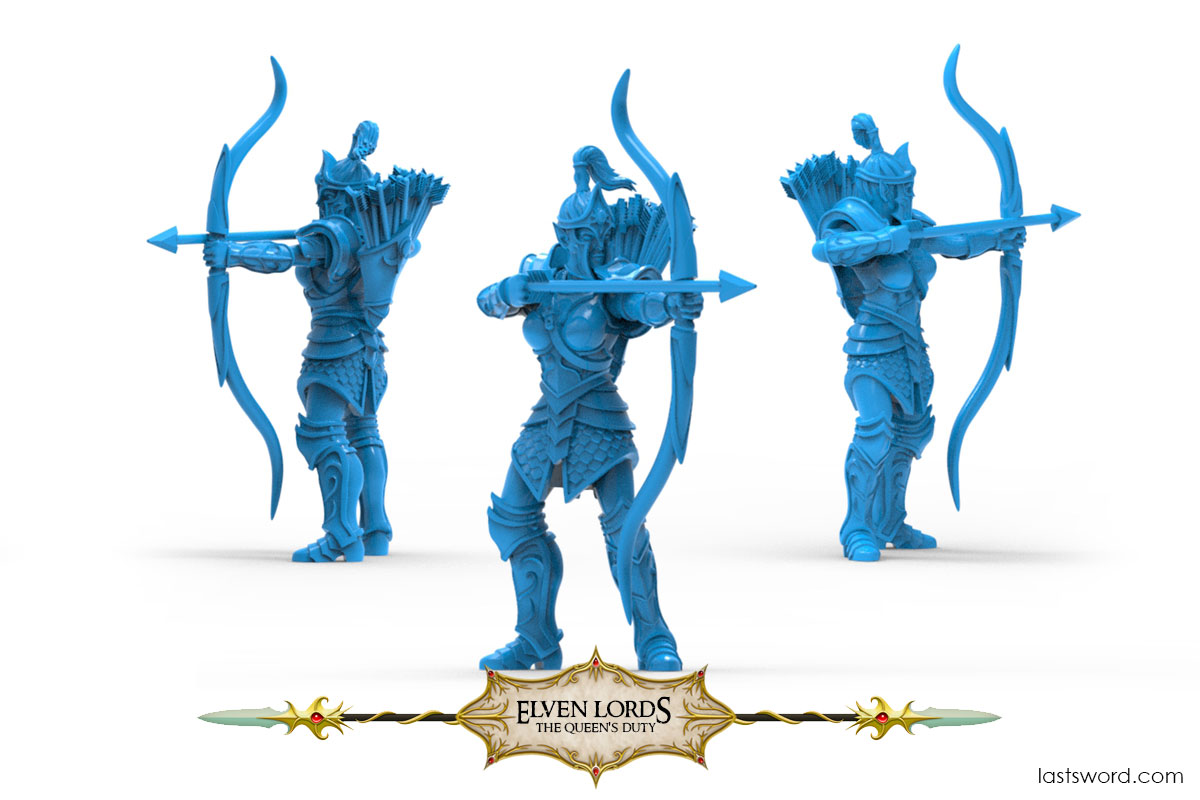 A single models in not just a couple of bits… For that reasont you can combinate too many bits in different possitions.