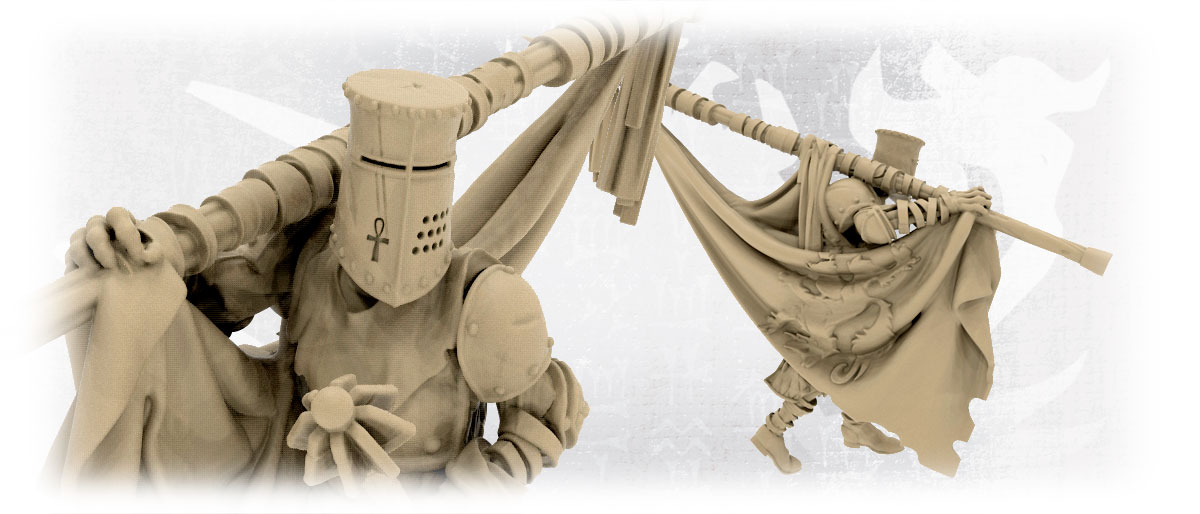 The banner with the wolf is House Ampurias' flag. Over the battlefield, all count's soldiers find a reason to fight for. The banner is one of the bits for our Skeleton Command Group, soon on Kickstarter.
Here we are with our first Command Group bit. And our second model of a Skeletor Warrior. As you can see, main bodies can be glue with different bits to mount a big variety of undead miniatures.
Keep going with our following campaign. Ampurias County and Castilla Oscura is a great source of inspiration to us. We would like to be ready for June, I let you know it now, because then somepeople say that they have lost the chance 😛
Exchangeable bits in our infantry undeads!
Who gave their lives for count's banner. Wherever the banner is raising, the undeads will form in ranks and keep closing, remembering their oath and their duty. Acting as what they were time ago, soldies from Ampurias County".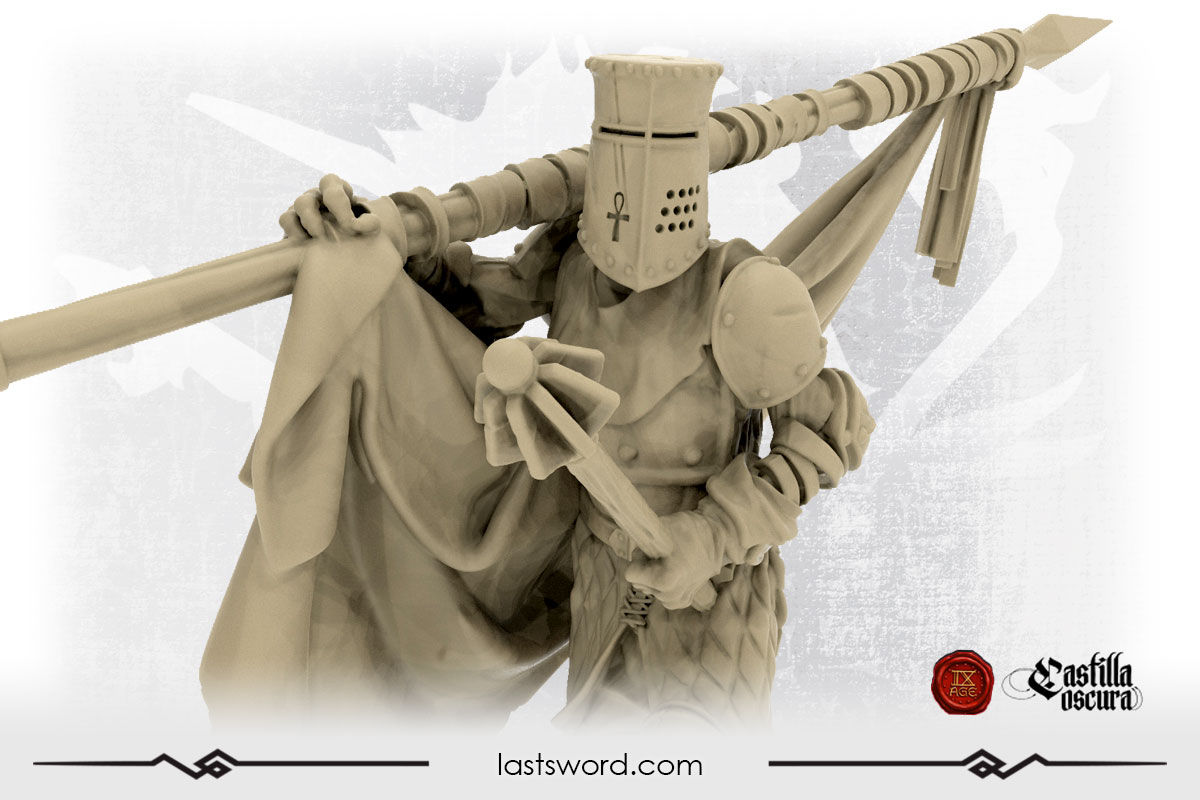 We have took some pictures to do a "360º". Let's have a look!
Some of you have been asking us about the game. I would like to show up everything that we have, but at the moment Isra is developing just in spanish. We would like to translate everything, but right now we can no do much more, sorry.
Anyway I let you here the facebook spanish group of Castilla Oscura.
And the Alpha 0.3 rulebook.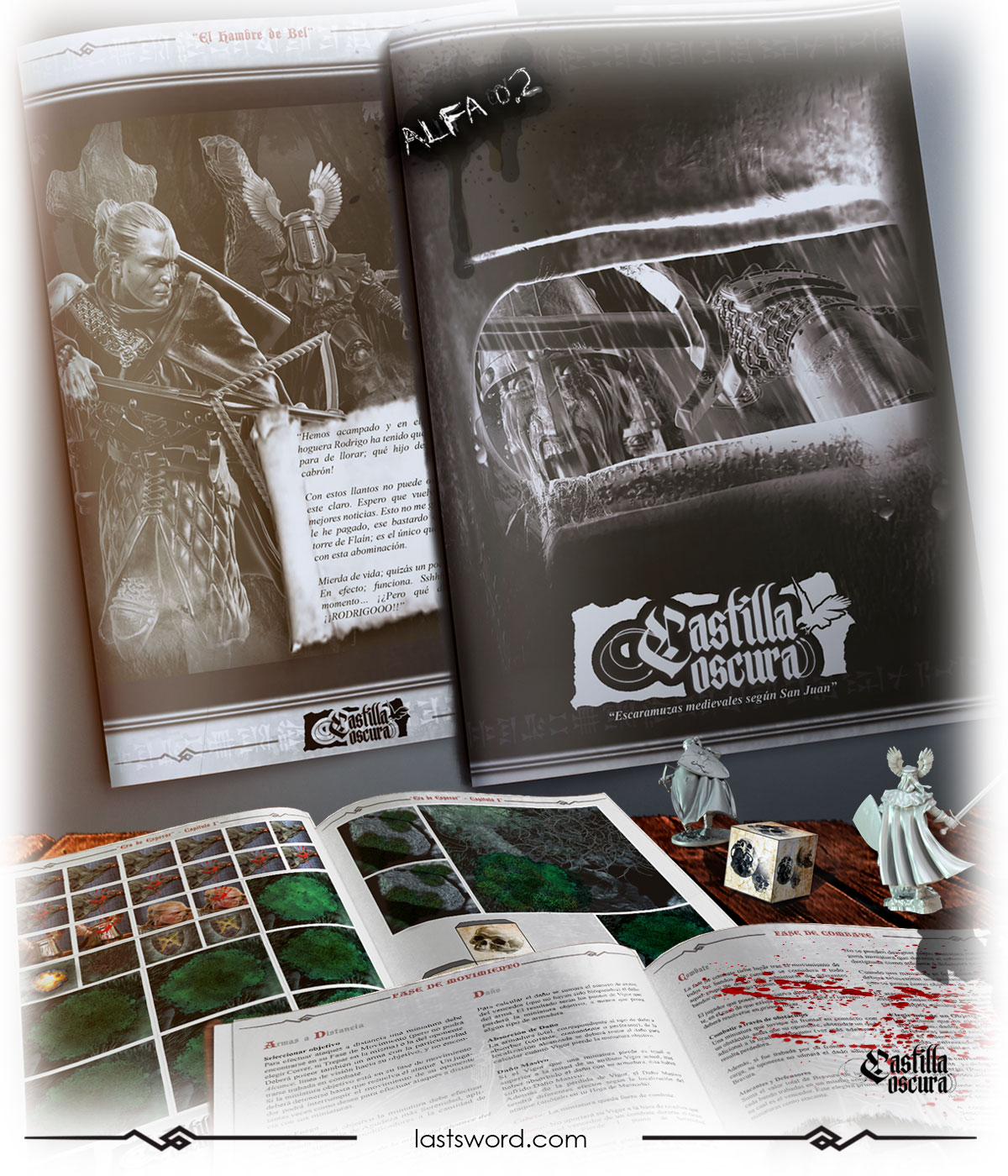 Well guys, that is all for today!
We are working now into kickstarter web, printing for molds, painting… oh my… to much work!!!
How does the banner look?