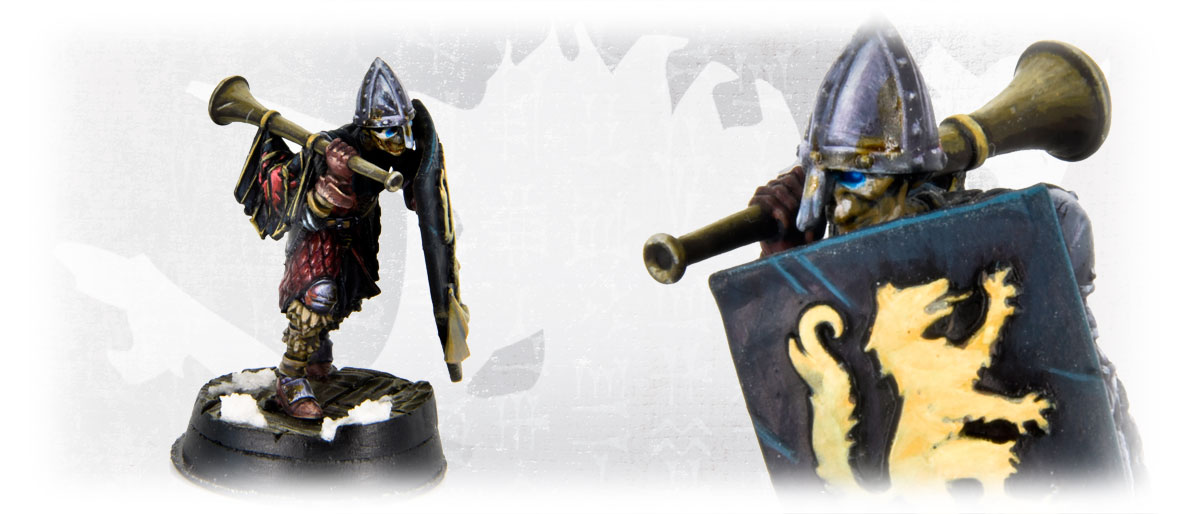 Two days left before the party ends, but the music is still on!!! Skeleton Musician is one of the Command Group members that you can get with all our Skeleton Warriors Regiment.
Honestly I can not wait until the campaign is finished! It is being a very long journey. But we are so happy with t he result and we going to work hard for the following undead campaign!
Meanwhile let's go to see more pictures of our infantry miniatures painted by Giye.
Sometimes videos run to fast to check all details. That is the reason why we take pictures too.
I love undead with brass wind instruments… there is something that I not get it xD Jokes apart, I really like this model with the instrument over the shoulder and the small cloth holding.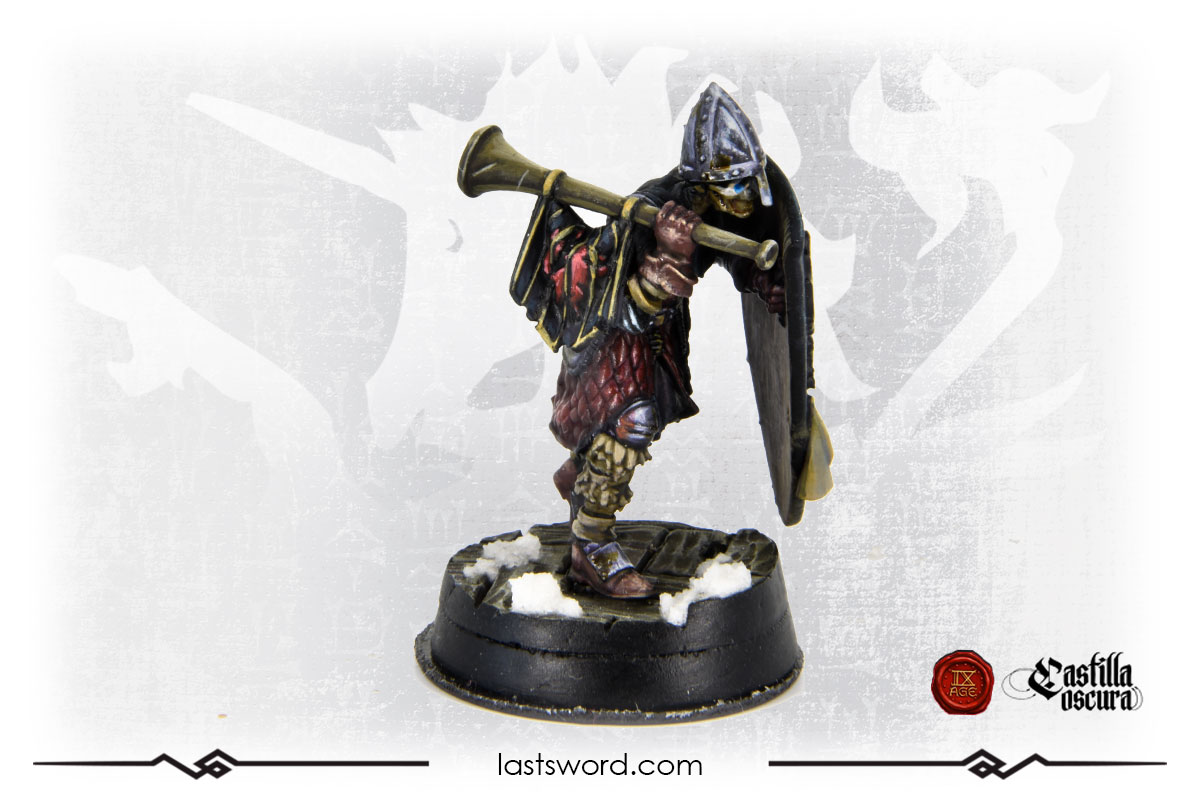 Well guys, I am really exhausted, but it always happens when a kickstarter campaign will finish.
Last hours to support our campaing so, do not let pass the chance guys!