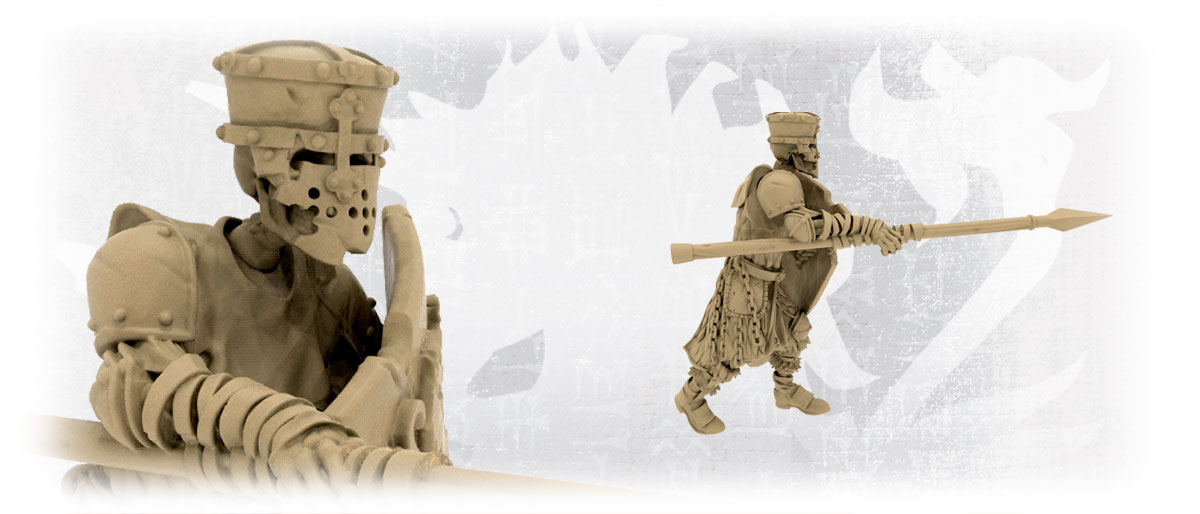 If the Skeleton with shield and hand weapon was our first entry of Ampurias County, now is the time to introduce another undead infantry miniature. It is one of our Skeleton with spear.
As we said before, our infantry pack will have four different bodies and two options of weapon, so you will be able to mount Skeleton Spearmen or Skeleton Warriors with the same pack!
To be honest, there is not too much that we can say about this model, so if you want to know something else just have a look to our article: "Undeads, The Fallen County of Ampurias".
One pack with to different weapons
So, let's go to see the pictures!
The spear looks long enough to keep in distance the enemies…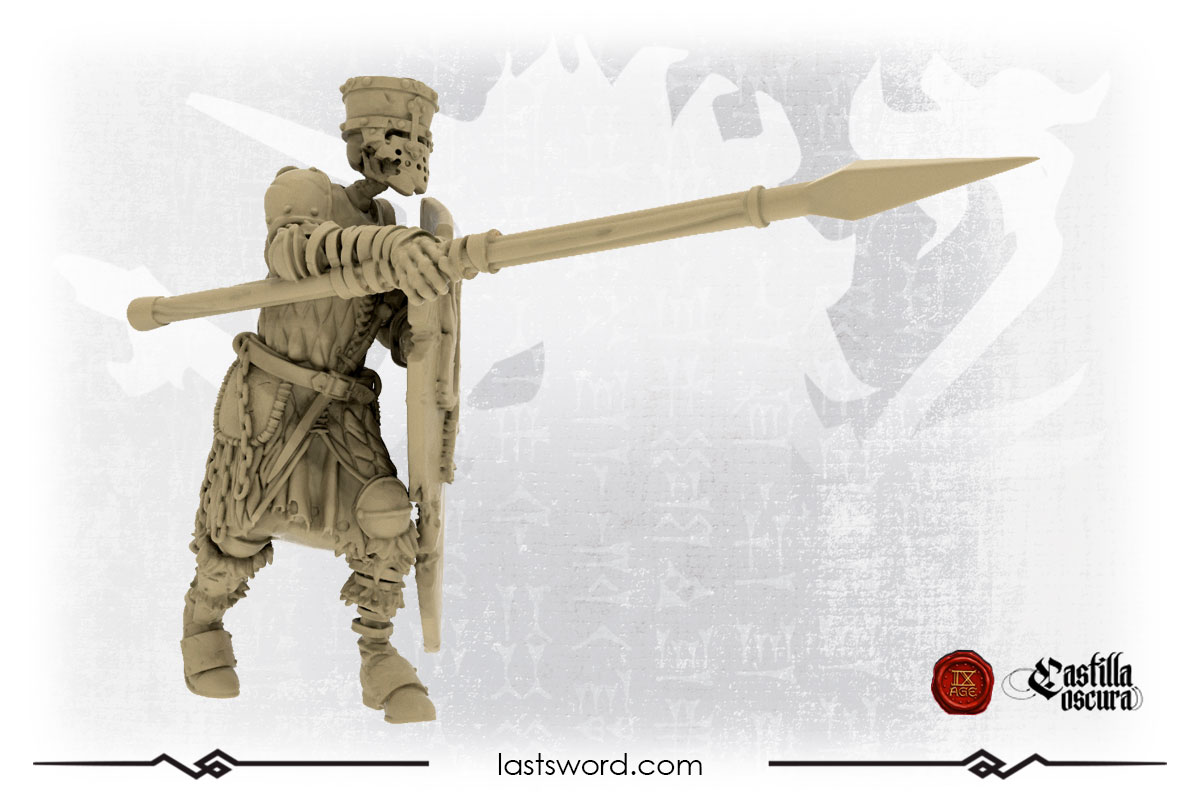 Our classic "360º" of the model.
We really love the way that our Skeletons show their face through a broken helmet. Onces again this head is not an exception.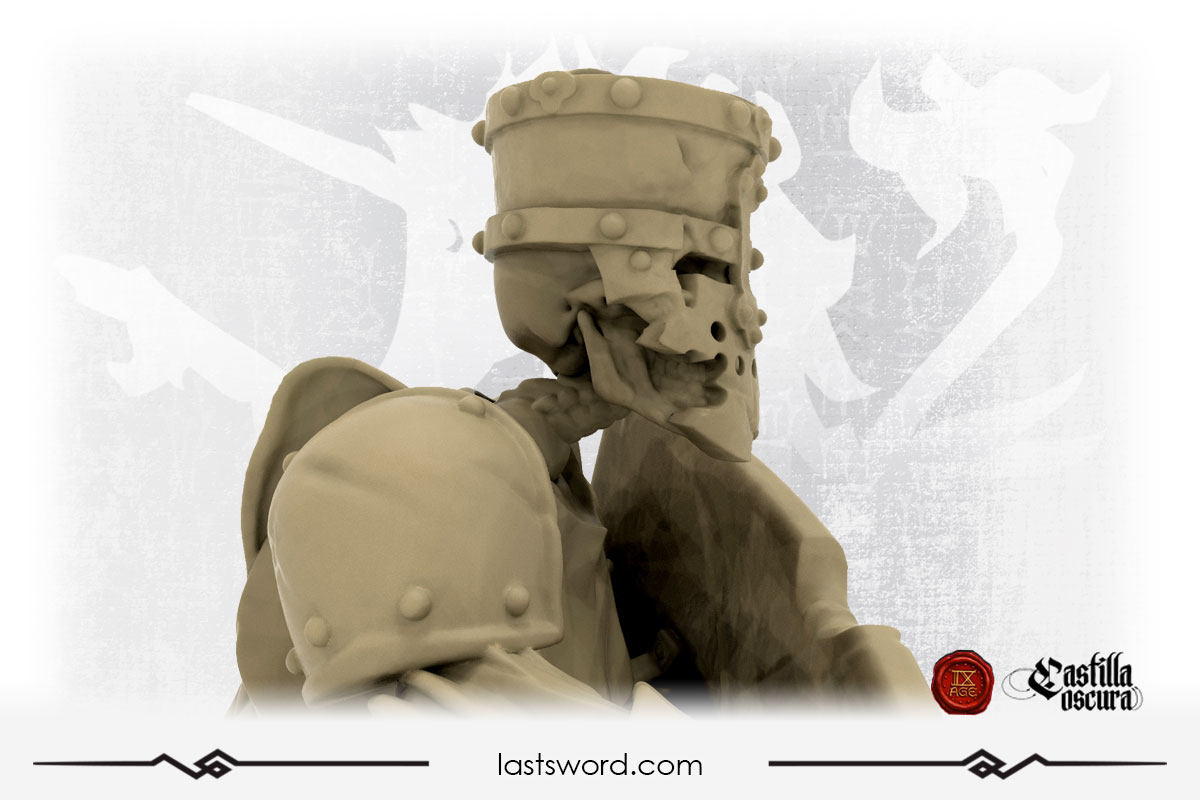 Well guys we hope that you like our regular undead infantry for our following Kickstarter Campaign.
Now we go back to work in the new diorama where we going to take the pictures of Castile in the Dark.
Do you like our Skeleton Spearman?