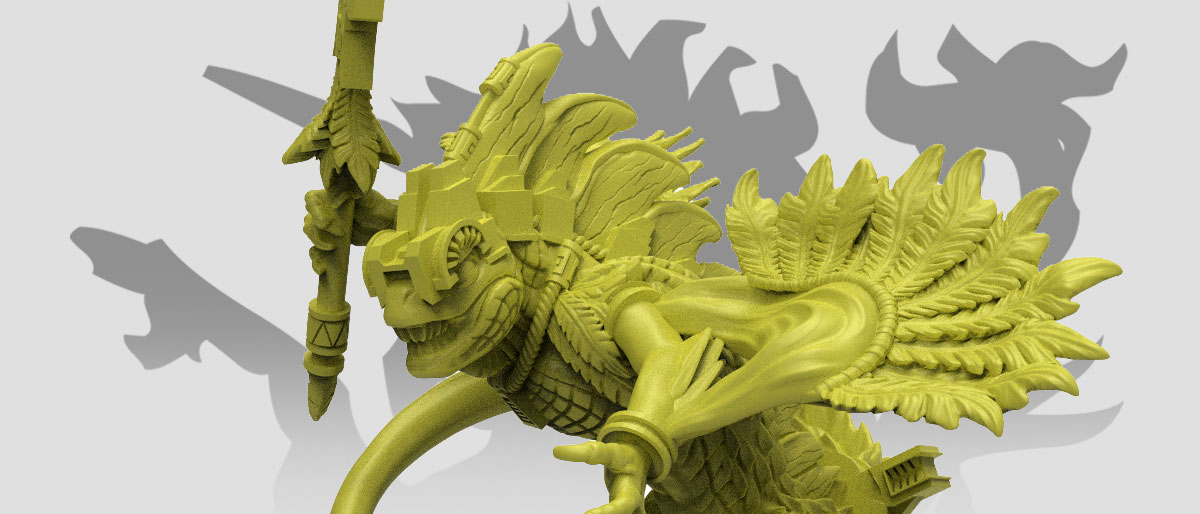 We are in our first campaign's week and The Skinks Priest is one of our unlocked Strech goals. Today we bring up to you  this great miniature  for Lizarmen Armies, painted and showed a 360º video!
Gifted with a superior mind, the Skink priest are capable of changing the course of a battle with their powerful cosmic spells. They are mind connected with Quatl wich gives him the possibility to see and control all the battlefield better than any other general.
Get one Skink priest for free* with your Pledge Manager!
This mighty little sorcerers are also very fast and capable to vanish in the jungle like any other skink.
So to make them a proper design I had to think a lot about it. It needed to looks like all his body was fulfilled with magic and strength. The problem was the size of the base. I couldn't make a magic spell like I did with the Slann. So I decided to transmit movement and dynamic using a cap covered with long feather that was blown away by the winds coming from the magic spell that the priest was summoning. To increase that vortex feeling I bent the tail of the creature according to the movement of the spell.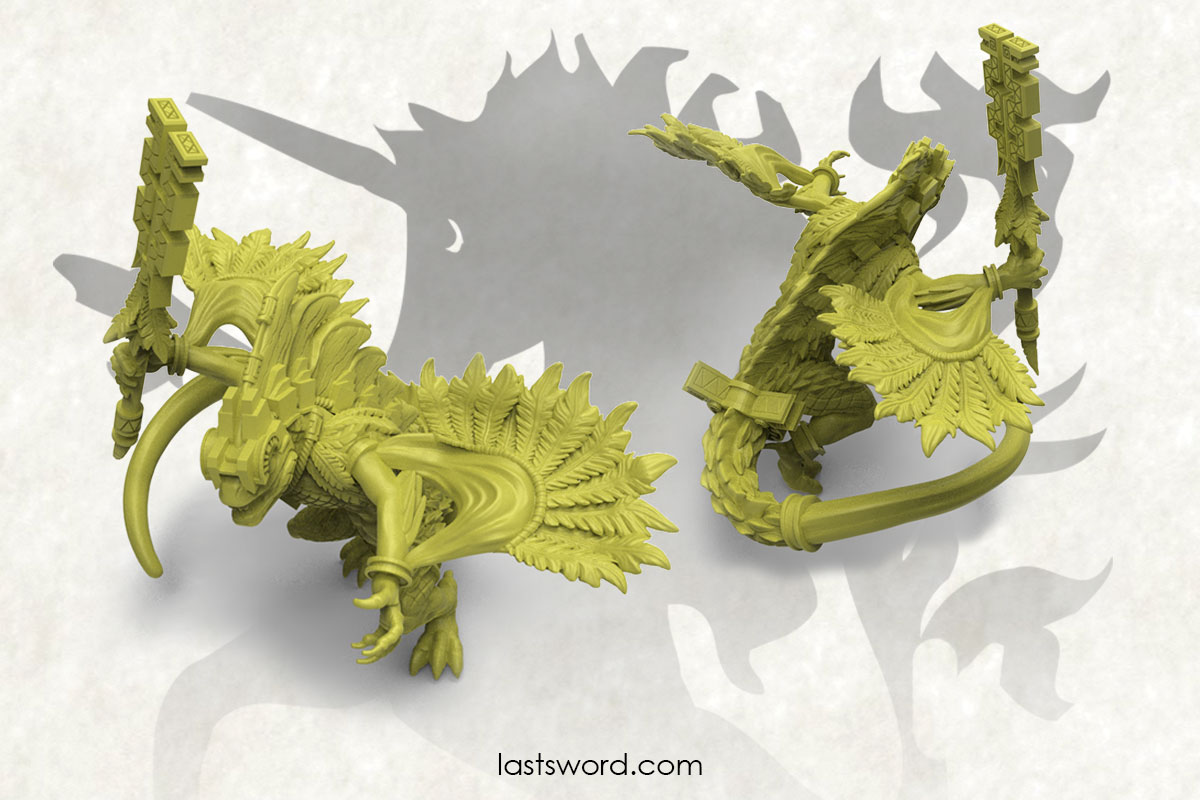 Finally to show the superiority in the cast of the lizardmen I added golden artefacts and helmet plus a magic scepter to enhance that point.
We have been so lucky because Giye could paint, we really like the model, but now that is painted, we love it!!!!
We have a last minut new!!!!
The Storytellers has back to the jungle!!!