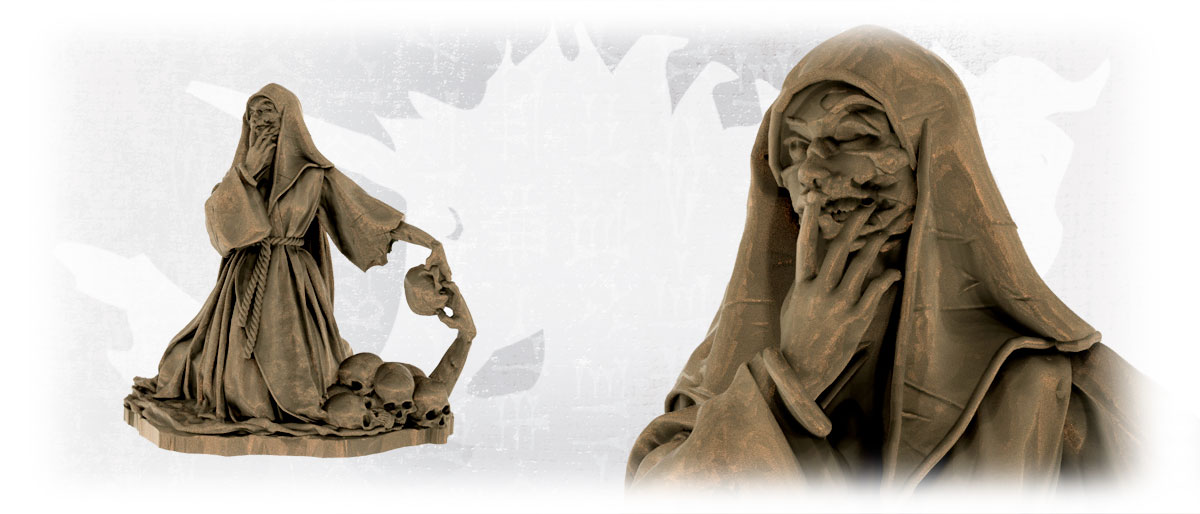 Sor Claudia is one of our undead characters. Sometimes sculptors like to do something different or sculpt and unexpected model. Beyond a banshee or a female vampire it is not easy find undead females characters.
Do you know when you are sculpting all day and need to take a break? Maybe you take a beer, go for a walk or maybe you scultp a different miniature.  Something like that must happened with Isra when he sculpted Sor Claudia.
It is a very interesting miniature for paintors, dungeon lovers or necromances who want to add something new to their undead forces.
A new female Undead character
She is dressing as a nun. Wearing the veil and scapular she is not very modest with our a cloack or crucifix.
We have took some "360" pictures.
One of the most significant details is the hands handing the skull… where it is come from? it is a small mystery that we can reveal soon..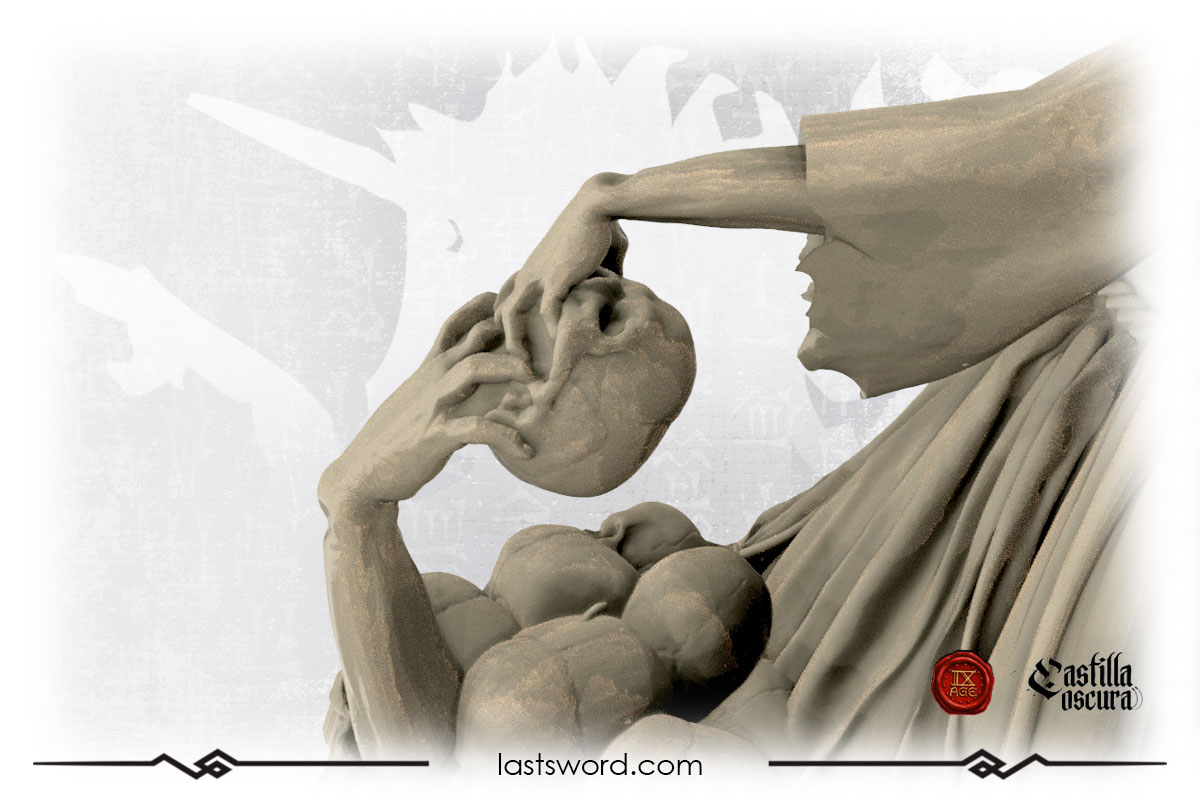 I know guys that is not enough and probably you want to see more, but…
Everybody must to wait just a bit more, before to know all details!
What will you do with a undead nun into your forces?