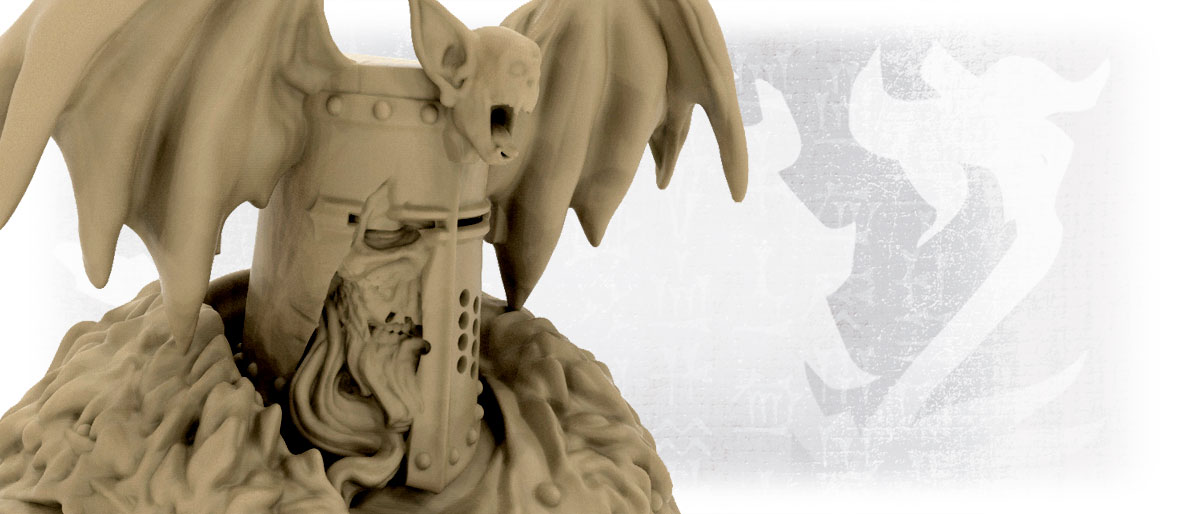 Each county has their own count and The Fallen County of Ampurias is not an exception. The Anointed Count, is the lord and master of this fallen land. Another great 32mm miniature for our undeads range!
Here we are again with a new miniature for our following Kickstarter. This time we introduce to you our main campaign's character, who play the role of Count of the badlands of Ampurias.
All this background comes from Castilla Oscura, a new project that Israel is developing too. A new fantasy skirmish miniature game that we would like to show you. But the project is not ready yet. We think this is not a reason for do not start to enjoy with his excellent sculpture works!
Did you swear loyalty to your Count? I am your Count.
This undead Knight is a new infantry and monopose miniature in a 32mm scale. It his a bit taller than other models, kids use to called to him "The mountain Count".
Let's start with a 360º video of the 3d render.
Still proud, the Count keep his eyes on the horizont. Showing his "smile" through the broken helmet.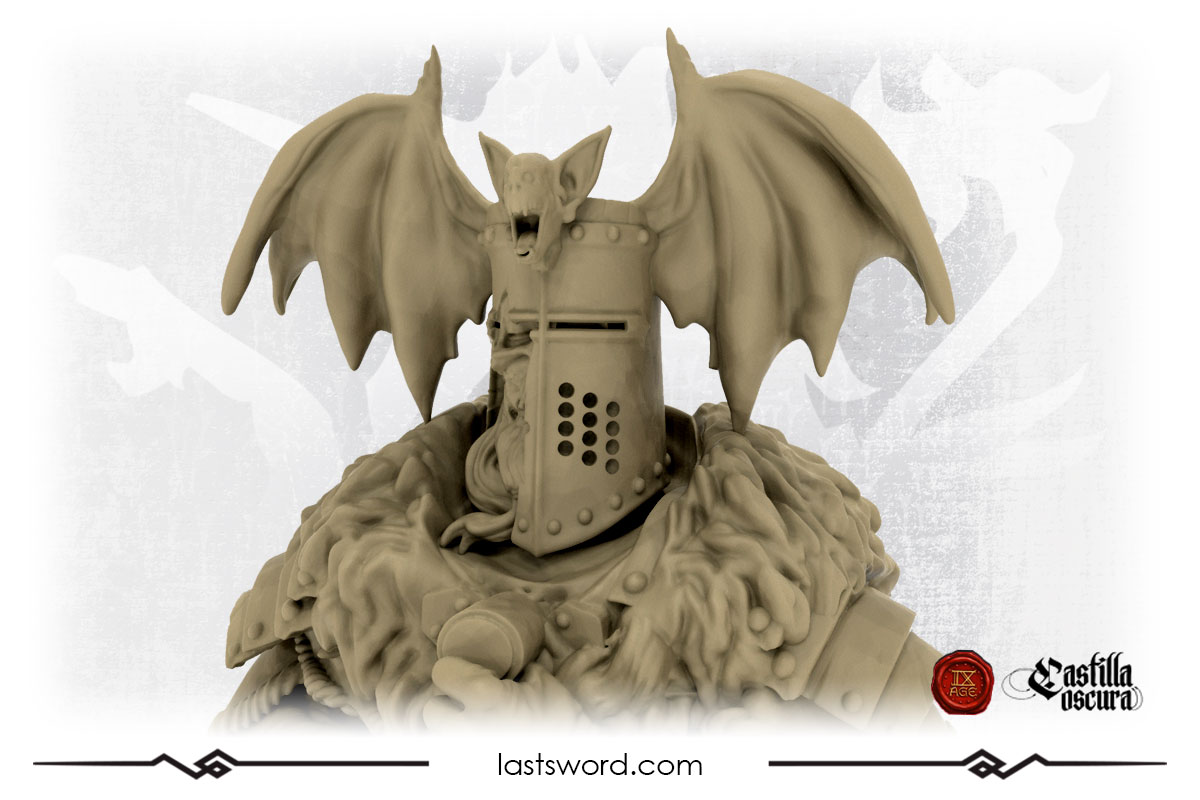 There are no too much that we can say about this model. Among the video and all pictures you can see each detail of it as the padded armour, the cloak falling down over his shouldes  and the skulls.
The Gret Black Wolf, Ampurias Count's sword emits a loud sound as a wolf grunt.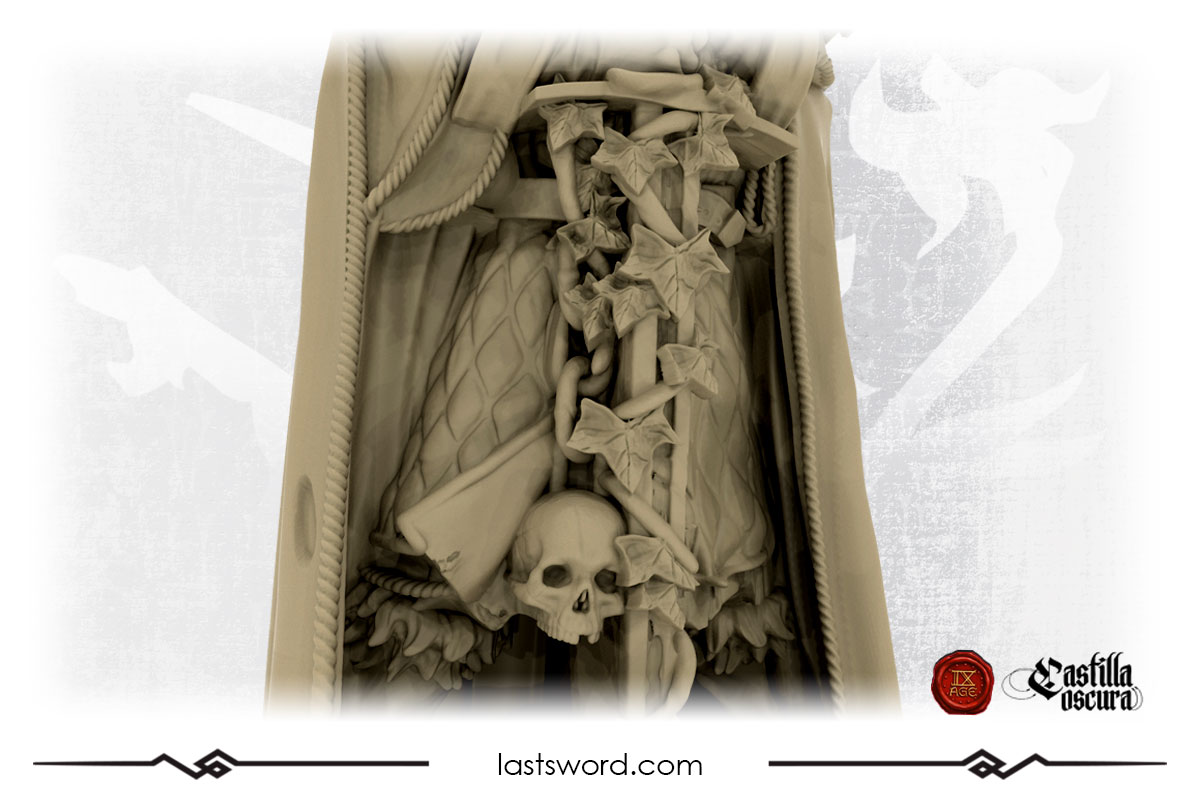 Well guys, we hope that you like our second miniature.
The Count of Ampurias, is a very interesting character from Castilla Oscura. We would like to tell you more about it soon, but we have to wait now.
Do you like our new undead knight, the Mountain Count?