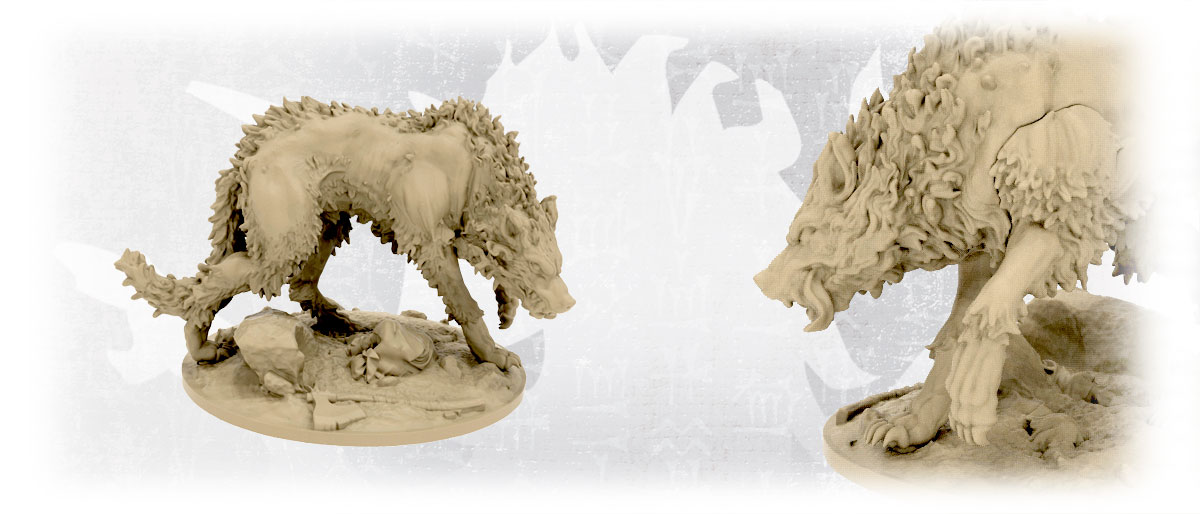 What is the wolf for House Ampurias? Is only a symbol or something else… let me tell you a tale about Ampurias. Today we bring a special miniature for our Undeads, a Dip.
I bet that you are wondering what a Dip is, and we have the answer. In the legends of the region, a Dip is a terrifying emissary of the Devil. Its corpse is like a black, hairy dog. This evil creature sucks people's blood.
Tales talk about a evil dog… but is large than a wolf!
So a Dip is not only a evil dog, is a part of something bigger. And our Dip is not an exception, something bigger that we going to show soon 😉
This time we have took pictures of a cut model, so you will see the different parts of the miniature. We have stressed the joints.
A hairy crest runs from the tail to the head…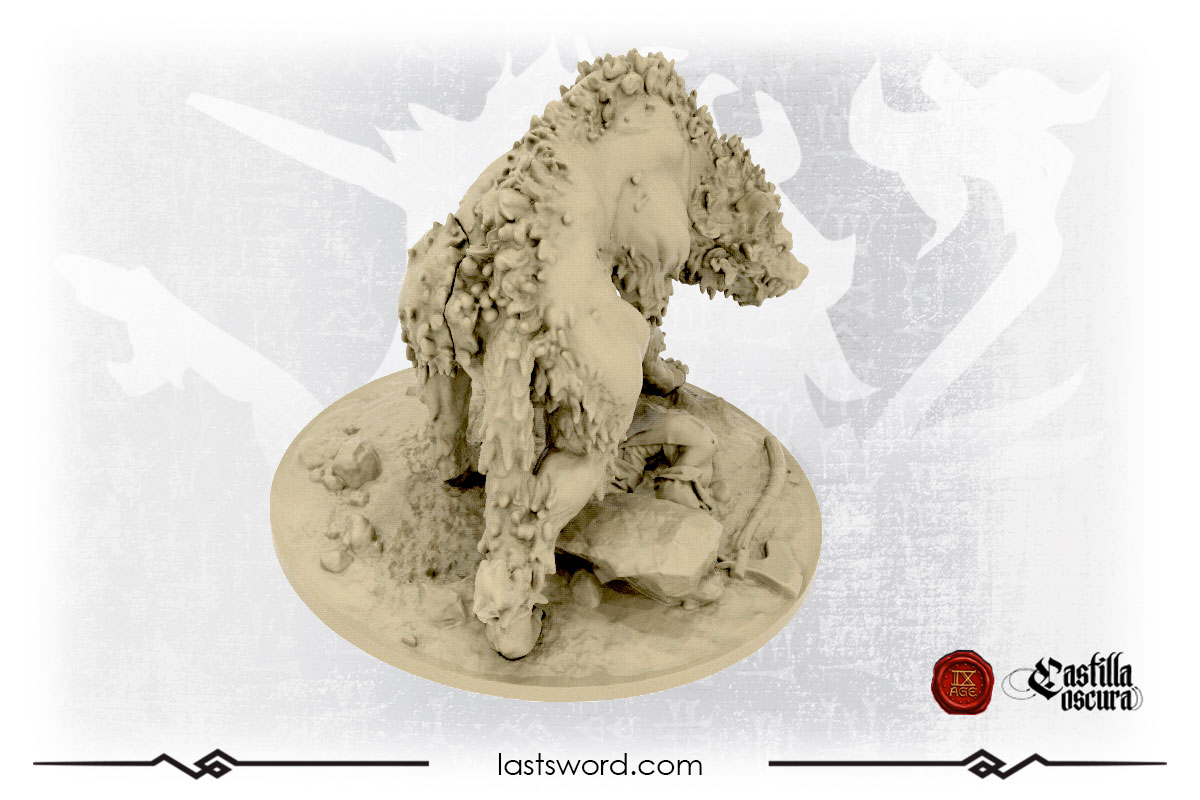 Soon we going to show the full… "project" of this models guys.
And this is all for today… oh no, is not!!!
Today is Isra's brithday, so… HAPPY BIRTHDAY TO YOU! HAPPY BIRTHDAY TO YOU!, HAPPY BIRTHDAY DEAR ISRA! HAPPY BIRTHDAY TO YOU!!