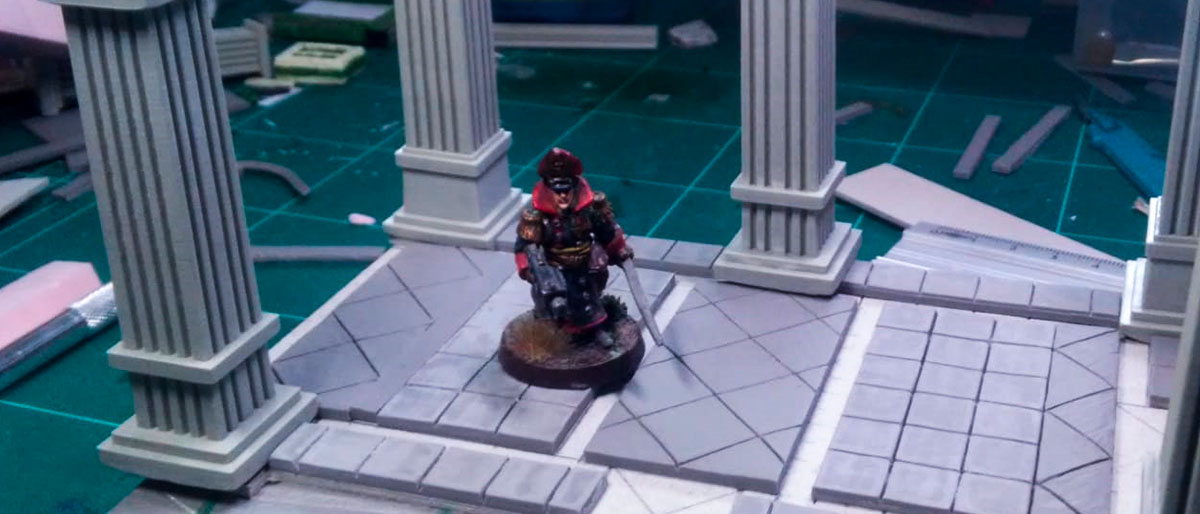 Elves will come soon.. again. For that reason we have starter to work in the new elven scenery board. Planning a small elven temple with columns. A small scenery that can placed later in the board. So, let's go to build it!
It has been a very long time since we publish our last scenery article. But we are here again with a new one!
One of the adventages to have a 3D printer is be able to print "whatever you want". Last weekend when I arrived home and found this columns over my desk. I though "sh#~#" more work!!!
Lovely Oscar asked me to do it a small elven temple for the scenery board. So I had no chance to say "not sorry, I am so busy with kickstarters and other stuff.."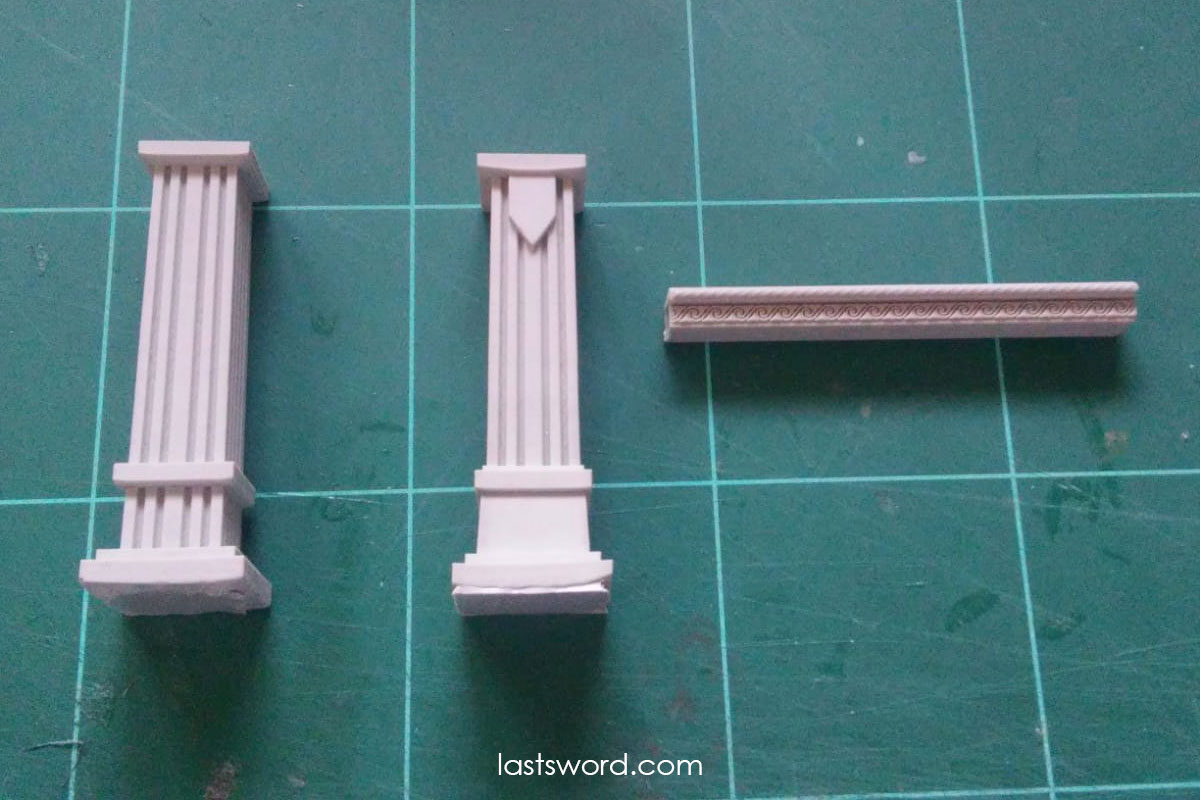 Anyway… Our main idea is an ancient greek temple but with a twist. Columns all around and some tiles inside.
We took some columns and try different dimensions. As it will be small, we took 20cmx12x? … we could decide the height later.
I was not sure about how to do the floor. We though in tiles with a dranwing. Over a carboard piece we designed the floor.
Just we needed to move the drawing into a clay sheet.
After a while we had most of the pieces done, so we baked the clay and places each piece on the cardboard.
As it looked ok, we added some glue and the floor was "done", at least the first phase.
The time when we had to decide how tall will be the base came… but I delayed that decision for the next day!
I will try to find enough time to finish with that small project this week guys!
How tall, do you think, base should be?