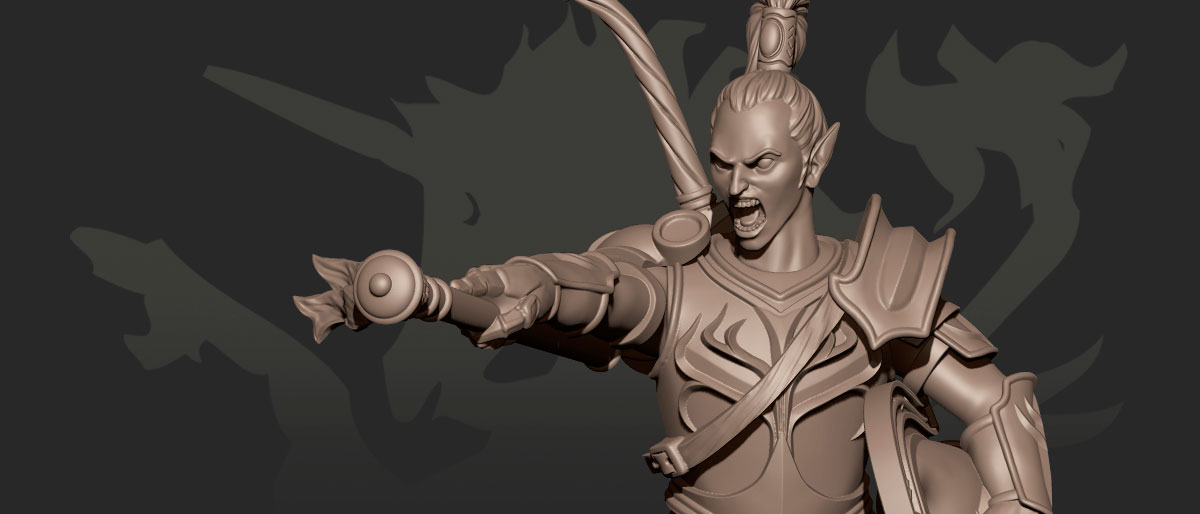 Today we bring our Albus Custode Officer. A great miniature that you can have with a Command group sprue, included in all our 20 miniatures regiment boxes for  free.
Any image of a full regiment, with the Officer, Musician and Bearer is one of my favourites views. An easy way to transport my mind to my childhood… ages ago 😛
Keep going with our Elven Lords: Dragon's Roar, unlocking Streach goals with your support. Now that the High Custode is free for all order over 55€ we going to show up the man who is in charge of the regiment when the boss is gone.
This is Albus Custodes Offier.
Playing to The 9th Age, its role can be officer or general on foot.
We really love this miniature shape. Anyway if you do not love it too, is a multi part model, so you can pose it as you like it.
Helmet under the arm, pointing at the enemy, we had placed sword in the back. You can move up in to the army, but a great sword always is a good company.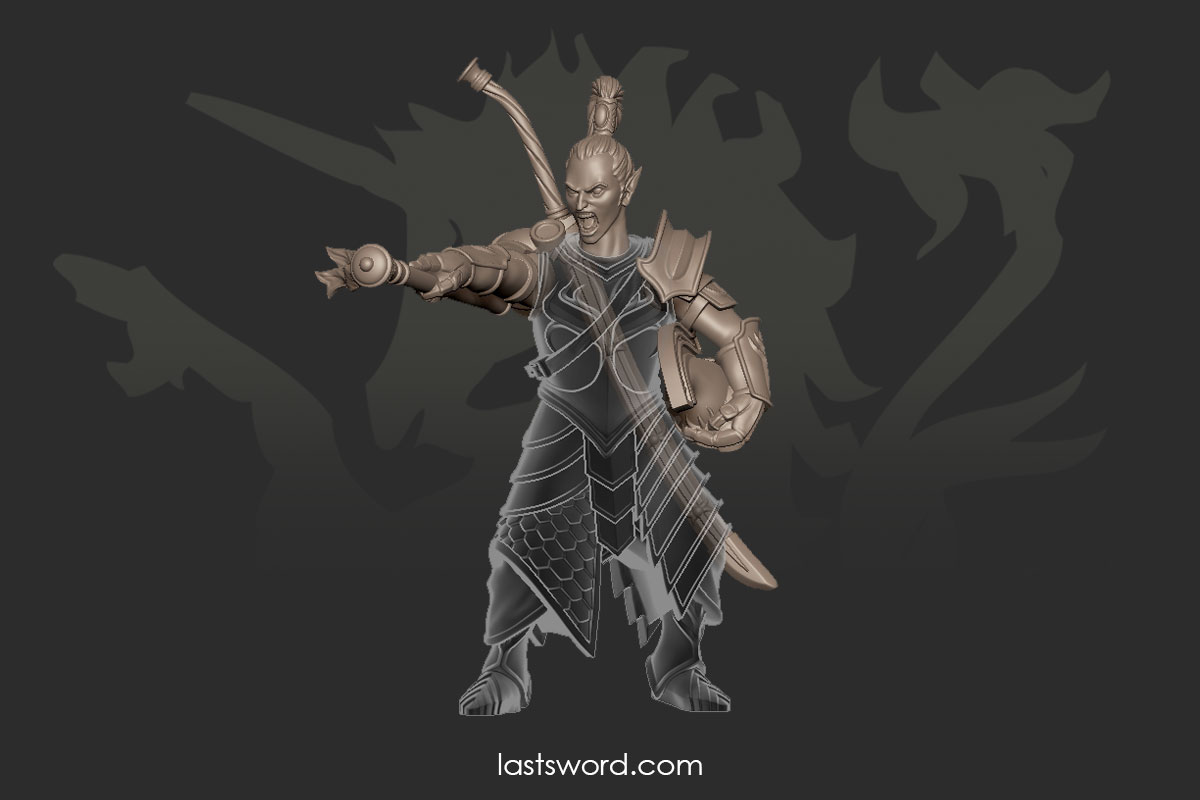 A "360º" of our Albus Custodes Officer.
Like Dragon Guard Bearer, taking same body but different bits, you can get two greats miniatures.
Officer looks great, but regular soldier for a Mordheim (Empire in flames) warband looks great!