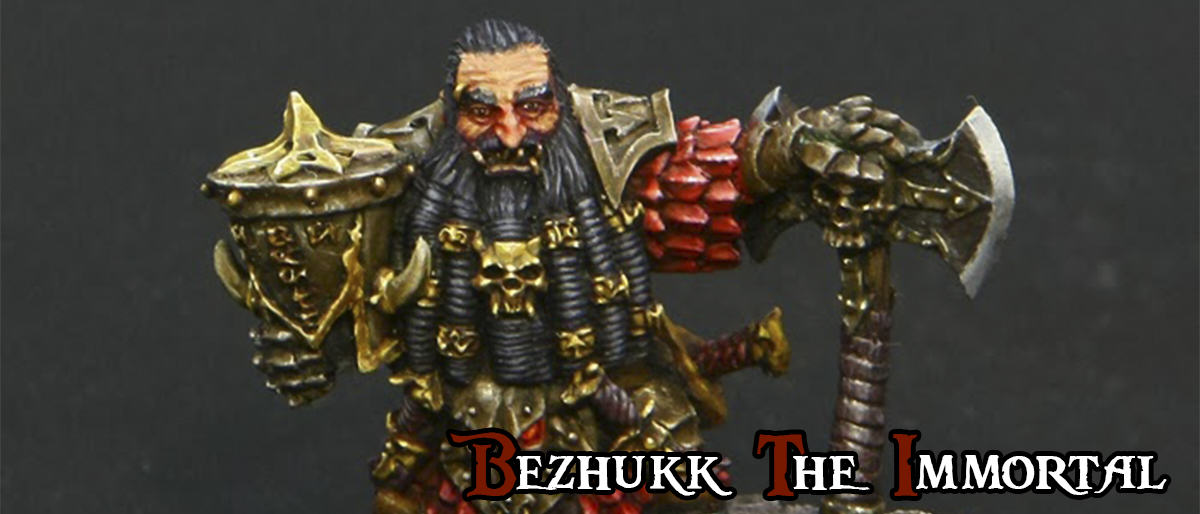 Chaos Dwarf are  an abandoned army for Warhammer Fantasy by Games Workshop. But this is was not a reason to stop a lots people who feeling inspirated by them, and following modelling and painting. Bezhukk the Inmortal is maeby the best example of that spirit!
"I wish see my criature, on the box".
One of the things that we love is show you thins throught El Canto de las Espadas. Bezhukk the Inmortal is a Hashut son and an excellent figuret very well done painted! A great figure to play Warhammer Fatasy with yours Chaos Draft.
Bezhukk the Inmortal has been painted by Ravenswood. He always dreamed with somedaym on our his fugures will be in a box cover. Finally  he decided do it by himself!
Bezhukk the  Inmortal was sculpted by Kirill Kanaev (Yellow one).
We appreciate very much  Ravenswood effort, You could buy Bezhukk the Inmortal in the InternetOnline store – Ebay.
We hope that you appreciate Bezhukk the Inmortal as us. Anyways is a great model to play Warhammer Fantasy with Chaos Dwarfts.
Follow always your dreams and don´t give up!