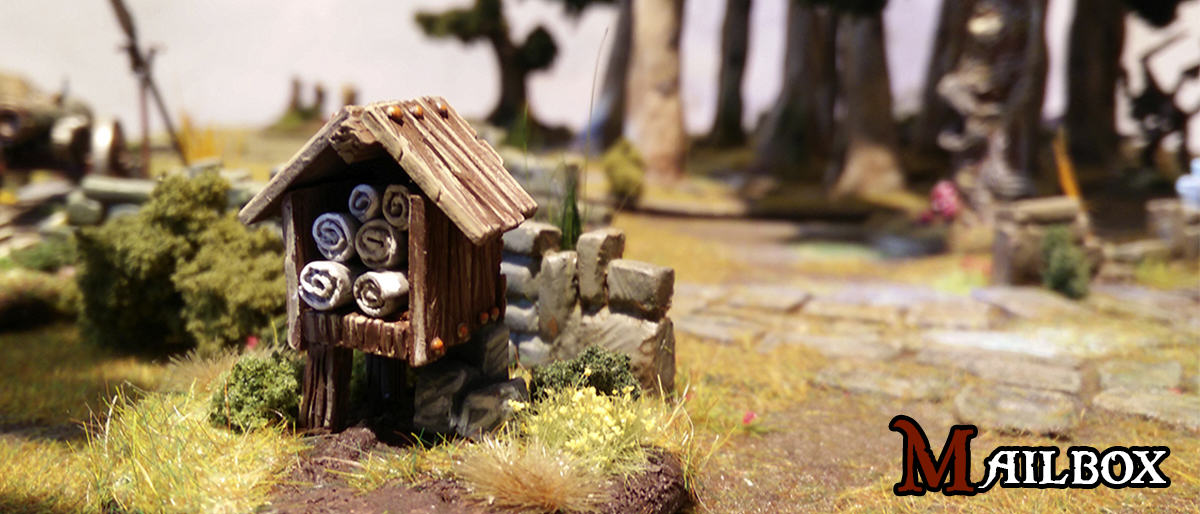 See a mailbox is very common when you are playing to Warhammer Online. We decided to one for us, and play with it to Warhammer Fantasy, Mordheim (Empire in flames) and 1650 A capa y espada.
"Words are blown with the wind, but the postman can´t fly…"
Today entry is a invitation for all the people who used to visit us. We are back and we wish to share with everybody our projects.
We were so busy in the past few months, much that we espected when we published the article Despedida de Verano. We apologize for that, now we are ready again to work and publish again in the blog.
Thinking about this entry, we did a small mailbox. It is a simple scenery piece inspirated by Warhammer Online models.
Don´t forget the message, we are back againg!