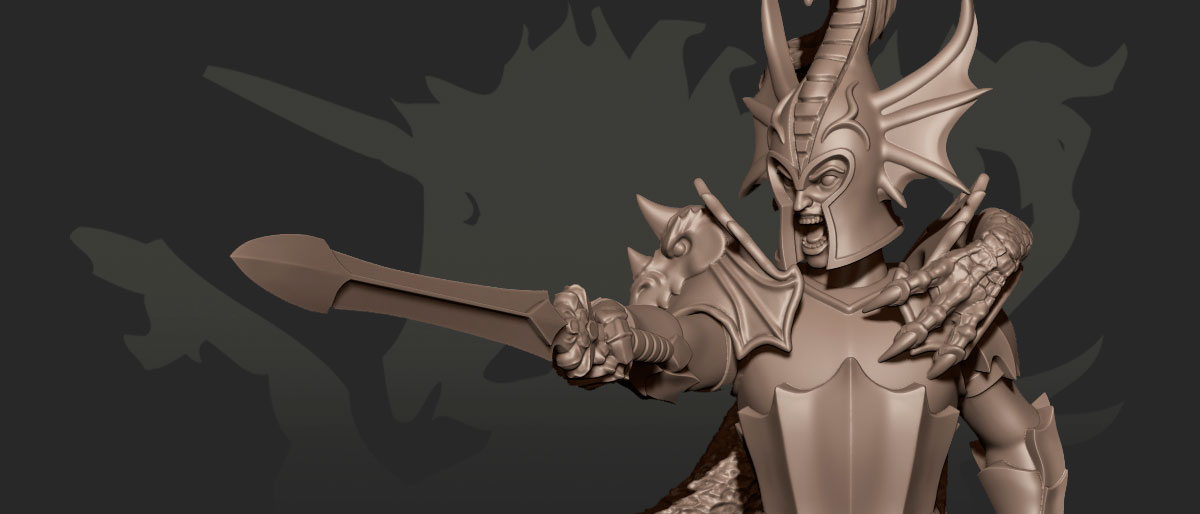 Dragon Guard's Officer is a miniature that you can use for big fantasy battles or small  skimish. Now you can take it for free in our Elven Lords: Dragon's Roar campaign.
Just four days left, before our second campaign with elves will come to the end! I am sure, many of you are counting  days before recieve your parcels.
Anyway if you would like to take in part in the campaign, do not leave for the last day!
A great miniature for fantasy games and skirmish
We had two mains inspiratins to scult this model. Chinese swords, maybe he took from Cathai. And Jaime I The Conqueror, he had a helmet very similar to our officer's helmet.
This is a 360º of the miniature.
Command Group Sprue included three pieces for the officer. With a Dragon Guard body you can mount this miniature, or pose it as you like.
Have a look, same body, two complety different miniatures.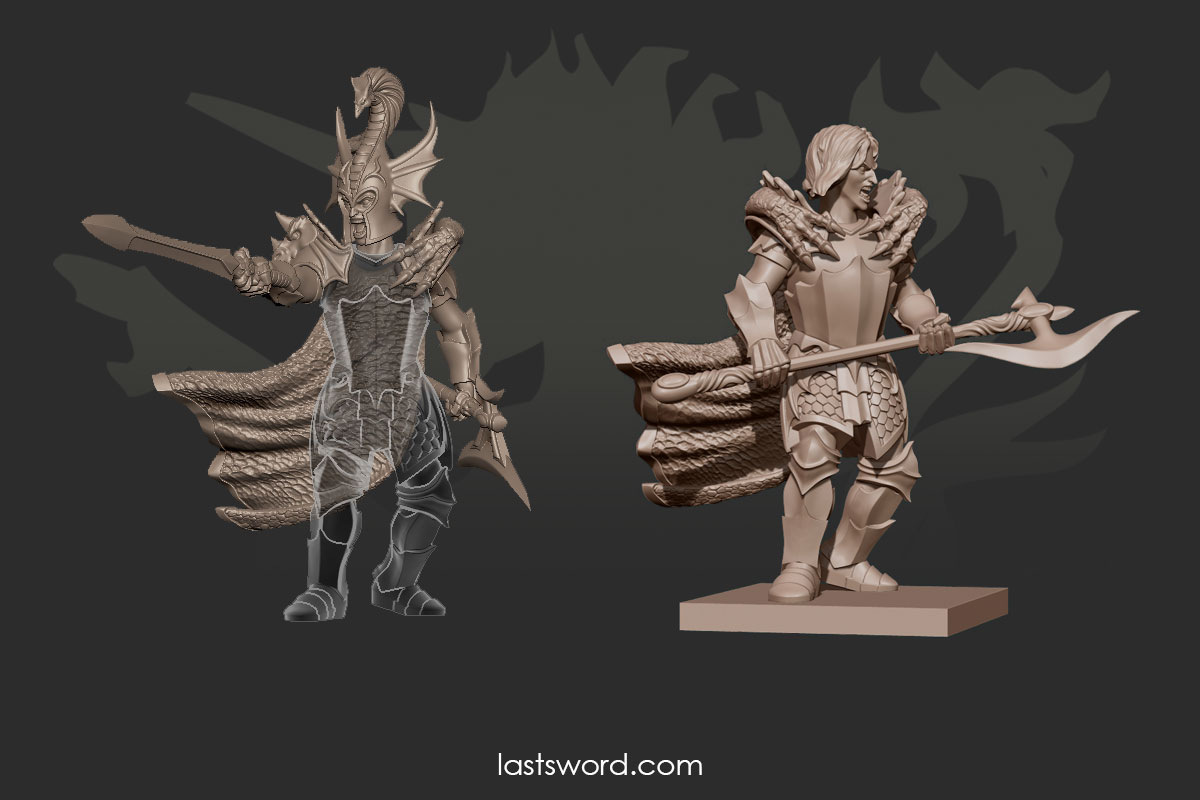 Ok guys four days left! I know, we have said it before, but please, share our campaign, we really need to get more backers!
Another miniature to our "To Do" list. When we have one model painted, we will show you here.
Do you like our officer?