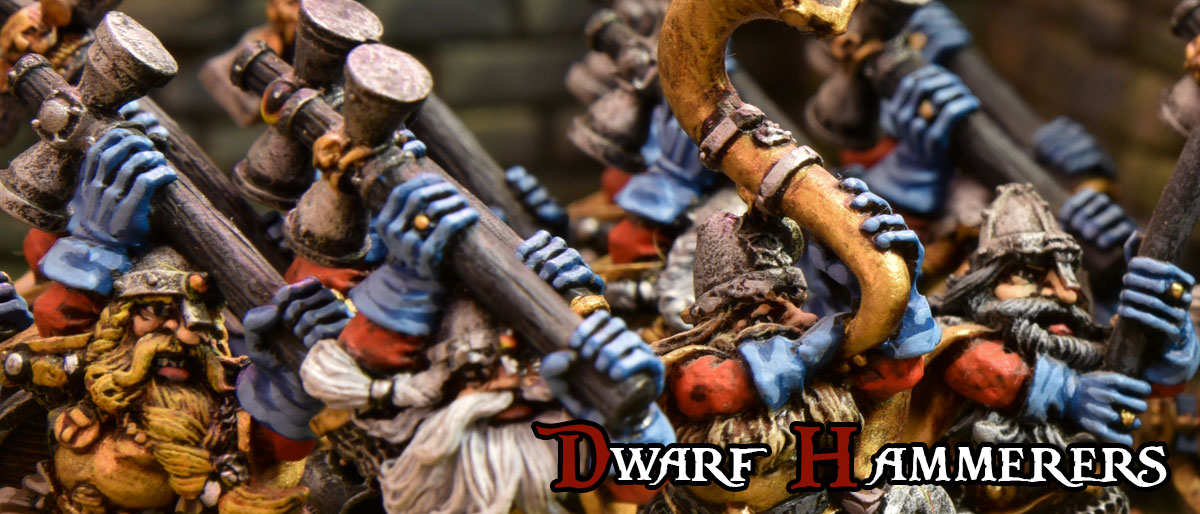 Dwarf armies are so popular in Warhammer Fantasy, and a lots collectos like  them because old army look too 80′. Dwarf hammerers protect the heart of his race, the King or Queen of his frotress. Gorko has painted a old unit of Games Workshop Dwarf hammerers for his Warhammer old school army.
Everybody likes Warhammer Old School, maybe because most of us started playing wargames with figures from 80′ and 90′.You know that we could resisted to ask Gorko for his army and take some pictures, a new regiment for our dwarf album.
We would like to see Warhammer old School figures again!
There area common feeling into dwarven race, be proud of being a dwarf. A dwarf hammerer's loyalty is out of any doubt, that the reason why they are the bodyguards of the royalty.
In a Warhammer Fantasy battle, Dwarf hammerers wait with his hammers over their heads to enemy charge. When the hammers go down, enemies are defeat, at least most of the times…
Red and blue are the base colours of Gork's  dwarven army. For dwarf hammerers he used golden, because they are protecting the king.
Two handed hammer is dwarf hammerers weapon. Besides they go to the fight with shields and heavy armours to be protected agains enemy bolts.
"Dwarf hammerers ready to desvastate an enemy gate"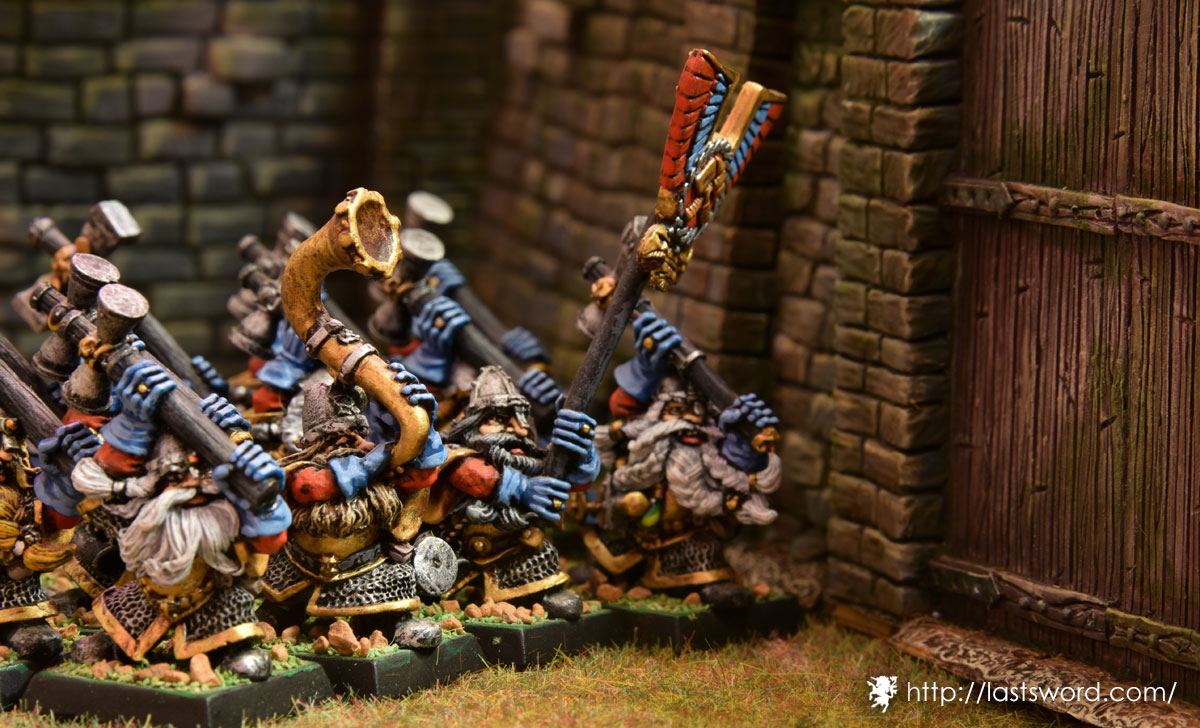 These are Gorko's Dwarf hammerers, nowadays he is taking them not only to play Warhammer fantasy, Kings of war and even Frostgrave too.
We have many regiments to show in the future, we wish that you like it!
What do you prefer, new  Games Workshop Dwarf hammerers or the old ones?