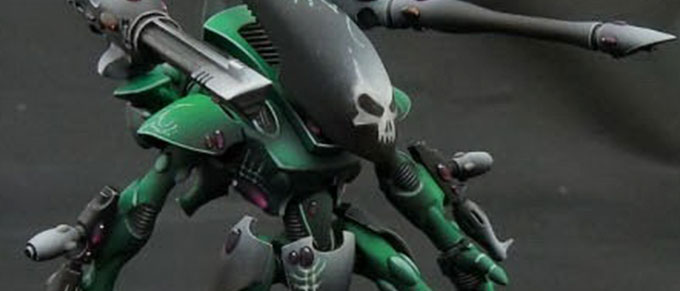 Sometimes surfing on the internet you find magnifique works. In those moments you feel like you gotta echo yourself and show it to more people. That's what crossed our mind when we saw the
Eldar
that
Jolly Roger Studio
had painted to represent the
Myemara
Spaceship World.
A little before of the launch of
The Doom of Myemara
(
Imperial Armour 11
) we were looking for a
Warhammer 40.000
that would made us collect any army. We loved the campaign and book and it wasn't easy to finally decide for
The Taros' Campaign.
But we didn't dismiss the frozen world; we only posponed it.
Our voluntee was newly compromised when we saw for the very first time the miniatures painted by Jolly Roger Studio. The desertic proyect of Taros had already started, but these Eldar contributed to make us hurry to complete it and face the Doom of Myemara challenge.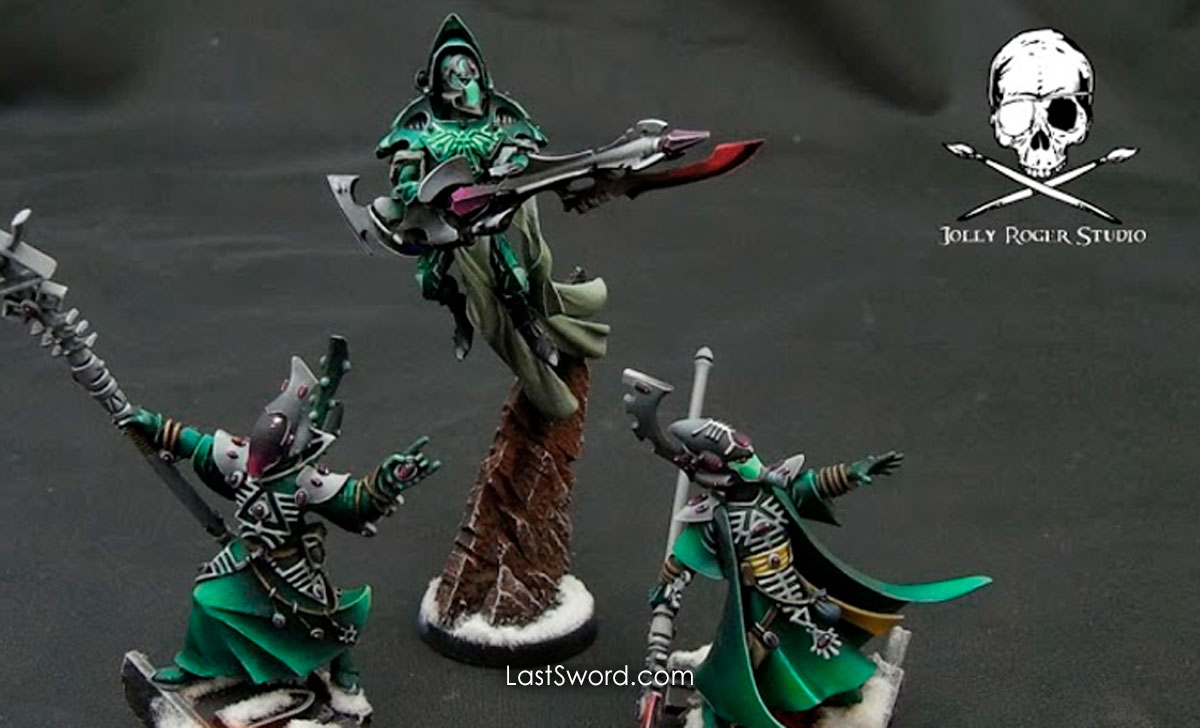 It caught our attention the fact that in most part of the miniatures were used  airbrush techniques for their painting. A big plastic sensitivity combined with an impeccable use of the tool from the Jolly Roger Studio team, has achieved a great result.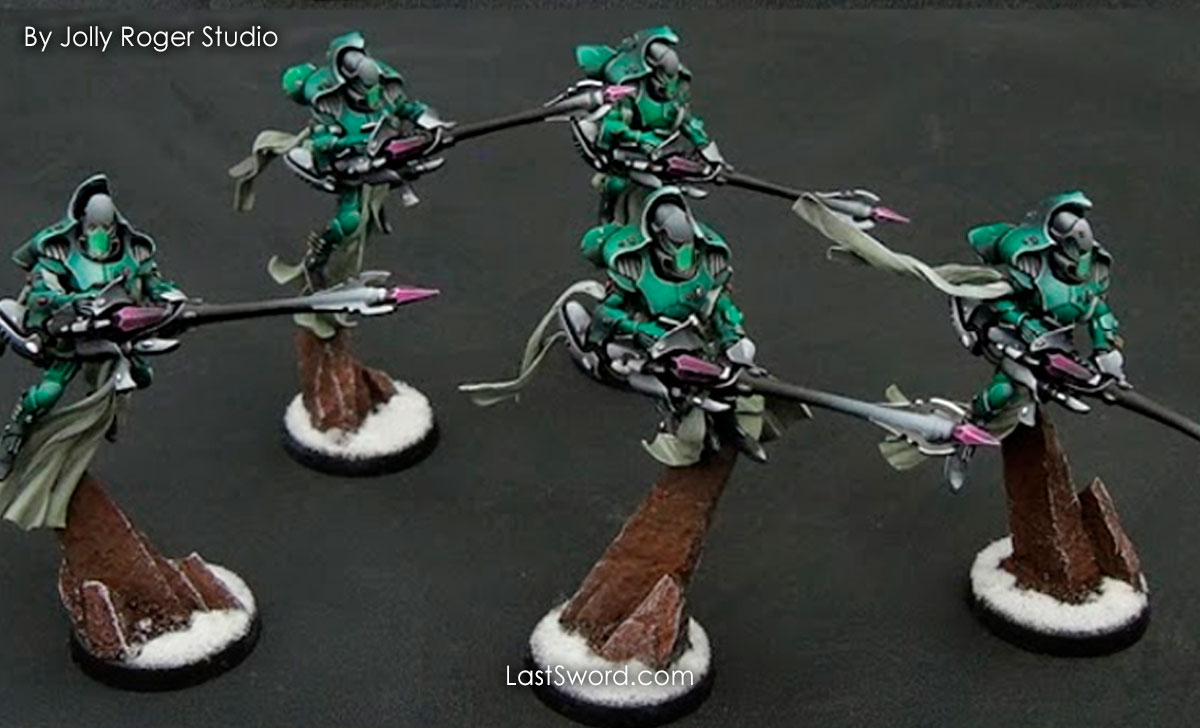 The final result for the Spectral Guard, Shadow Spectres and characters is reforced with a suitable election for the base, which doesn't only refirce the unity sensation, but also makes it perfectly located in the frozen world of Myemara.
How do you feel about these miniatures?