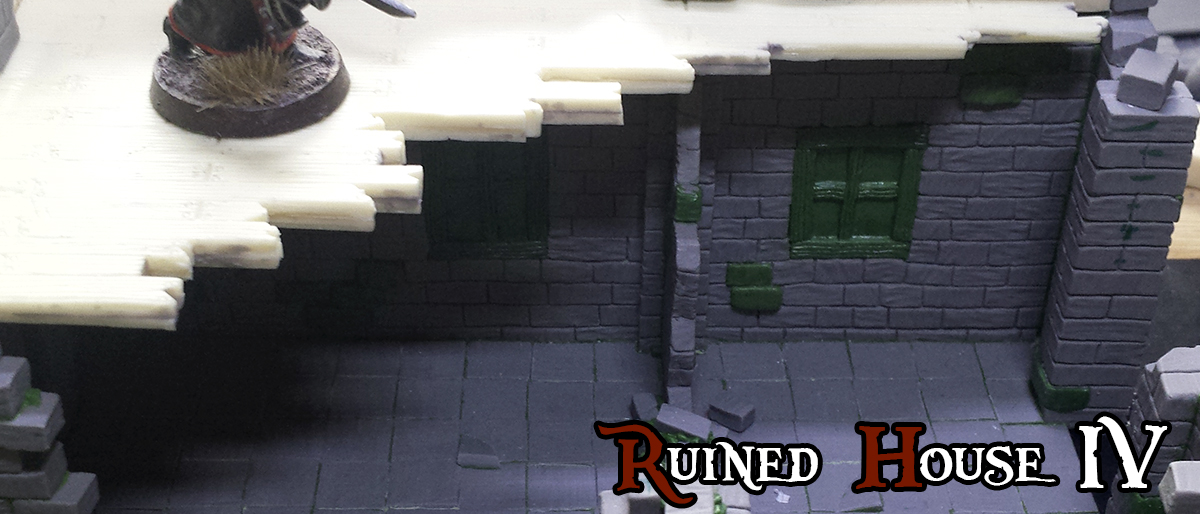 Finally we have could return to Last Sword with new entries. We have been able to be working a in our ruined house for Mordheim (Empire in flames) project. We think that we could use this scenery for play Warhammer Fantasy and 1650 A capa y espada too. Anyway we started with the second floor!
"Forgive like a wise…"
First we must say sorry. We haven had time enough to write in the blog, paint or play wargaming. So right now we really want to do it, so we expect have free time to do it!
Our ruined house is a project borned a long time ago, so we want finish it as soon as possible. Last days we have been working in the second floor. Without any doubt our biggest news is we have used polyurethane resing. We want to do a library of building elements.
Using polyurethane resing pieces we be able to build faster!
We didn`t want spent a long time with the second floor like the first. So we decided do a wooden floor and stone walls, nothing else.
The easily way was use balsa wood, but we like Super Sculpey clay. We draw each strip in a clay sheet, then we sculpted grain wood and nail heads.
Our sculpted wooden floor.
Now was time to create our building element library.
We cast a copy of our wooden floor with polyurethane resing. Our ruined house will stronger with resing floor instead of clay, it will be necesary to play Mordheim (Empire in flames) or Warhammer fantasy.
We add another sheet to do the other face and then we cut our wooden floor in Mordheim (Empire in flames) way.
Our wooden floor looked good over the main floor.
We want to finish the ruined house soon and play Mordheim (Empire in flames) with it.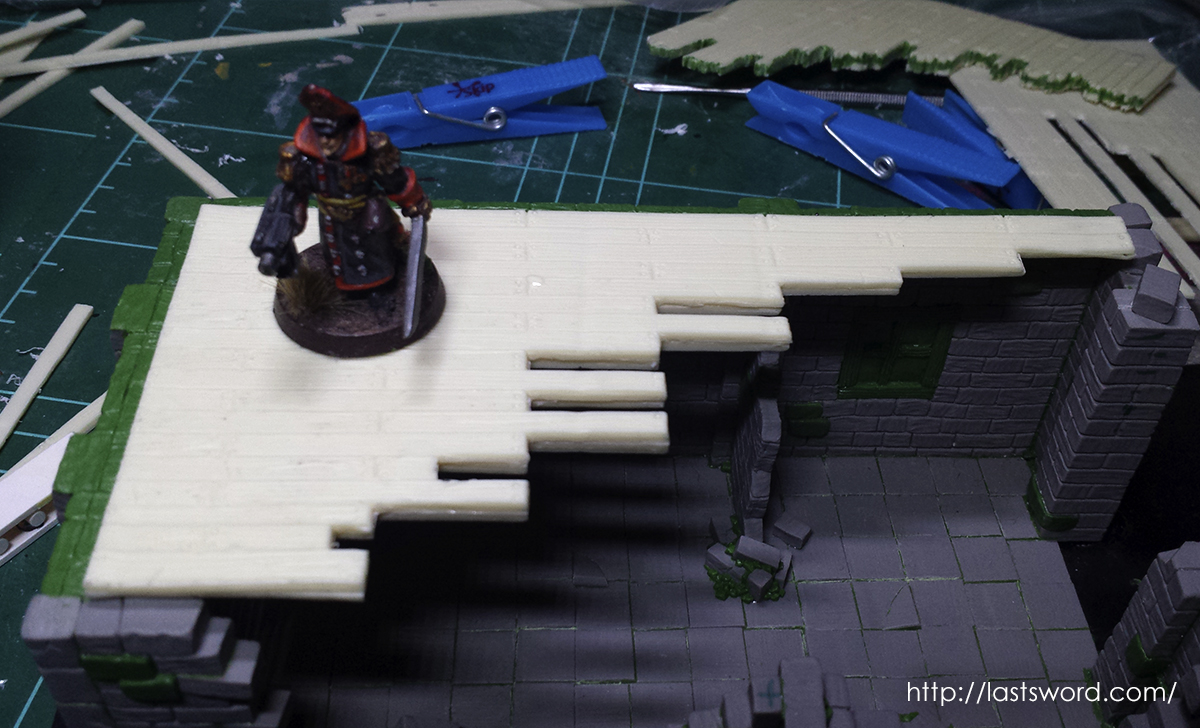 Our ruined house is not a easy and fast project to do it. But at least we are learning a lot on the way. Soon we going to be ready to play Mordheim (Empire in flames) , Warhammer fantasy or 1650 A capa y espada with our new ruined house.
Do you like it? How many floors do you think that our ruined house need?