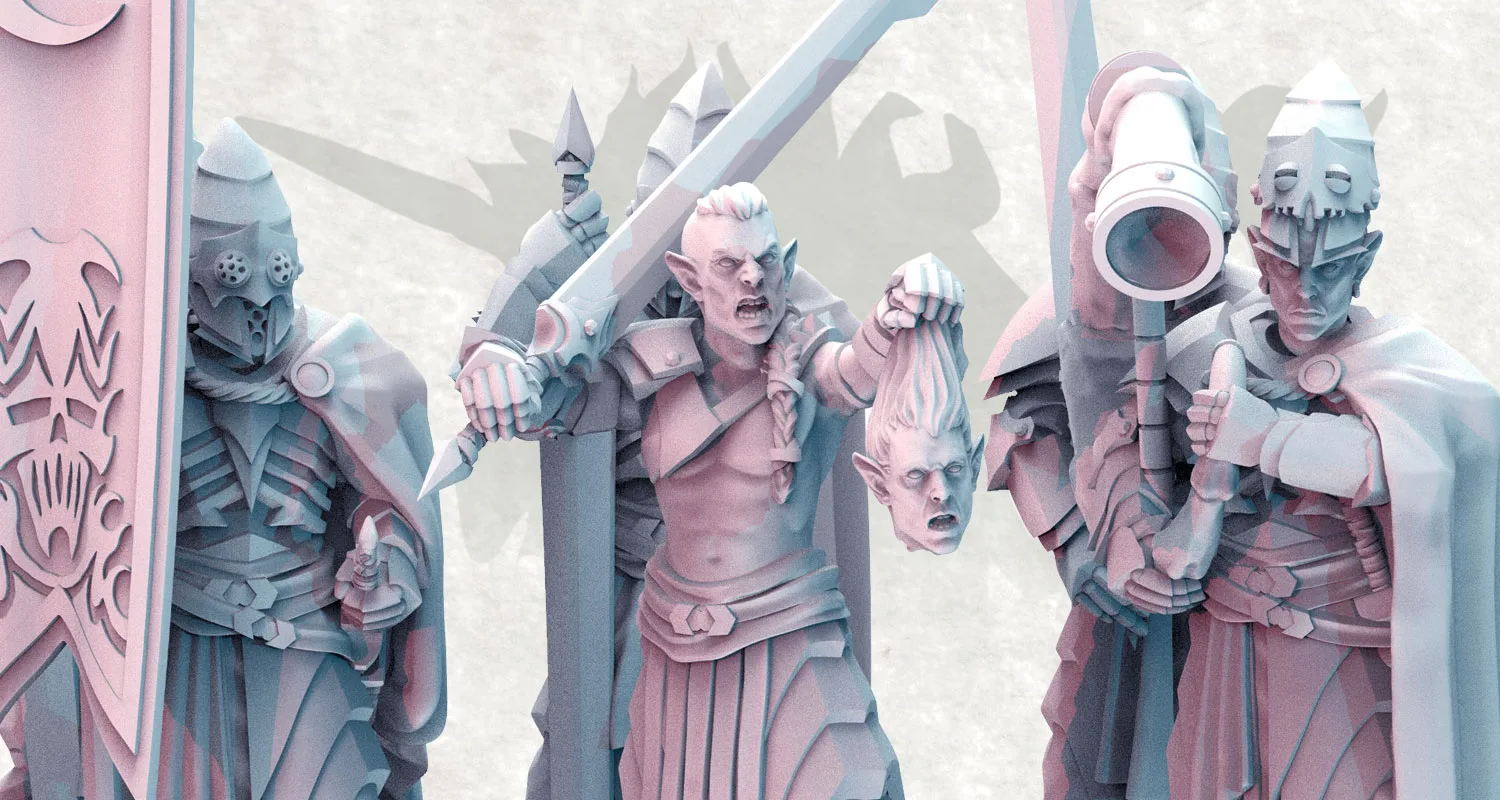 Executioners are a melee infrantry regiment with great weapon and heavy armor. A new unit for our Dark Elves army.
Another unit for our Kickstarter campaign, The Fallen Lineage.

There are too many pictures in the campaign, but here you will find some more of these elves.
Dark elves with heavy armor and great weapon!
The full regiment looks great. Executioners standing while the officer shows an enemy head.
The Executioners count with Officer, Bearer and Musician as command group.
There are seven different models of the regular troops, all them with two hand sword equiped.
We have a lot of stretch goals ready to be unlocked. One of them is a great scene with the Command Group, but I can not show it yet. Meanwhile, here you are the bits of the command group.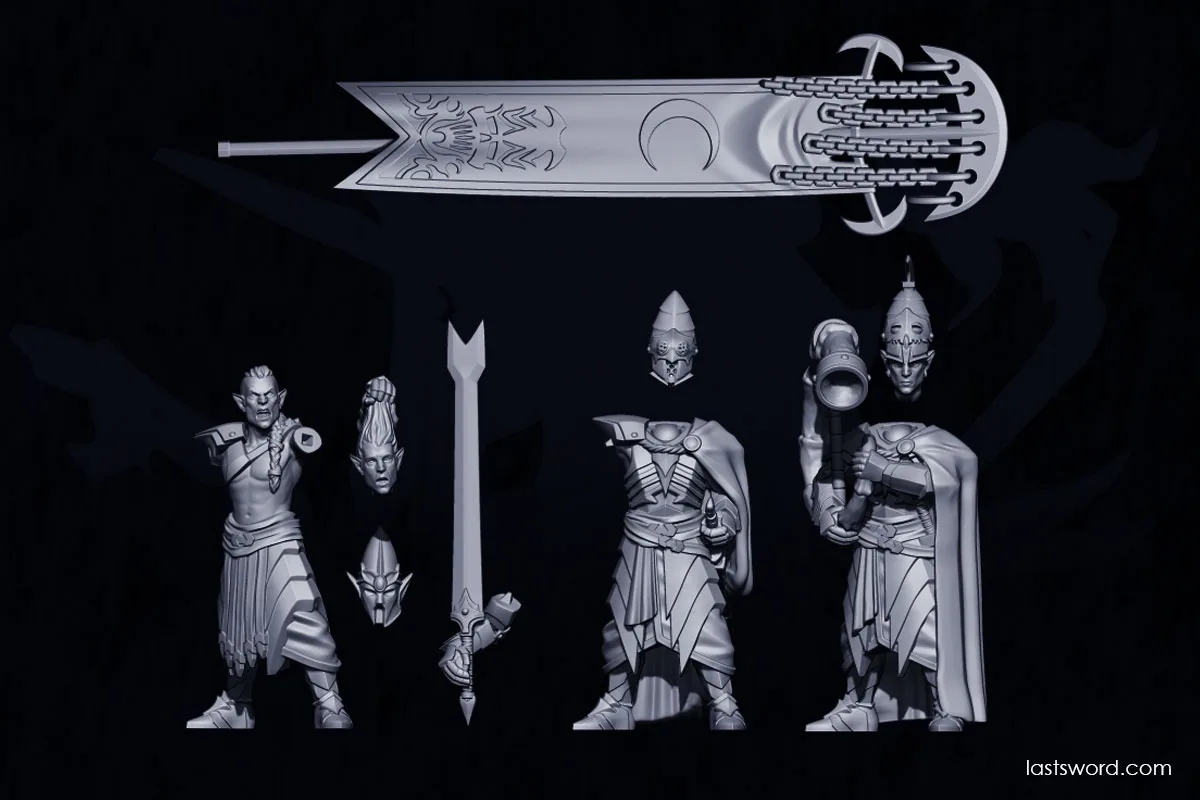 Unless you can move the heads befote to glue, they are monopose models. You will be able to add more variety onces the stretch goals are unlocked. Anyway this is the bits of each model.
So, we have to unlock the stretch goals to get more bits for the executioners.
That it's all for today guys!