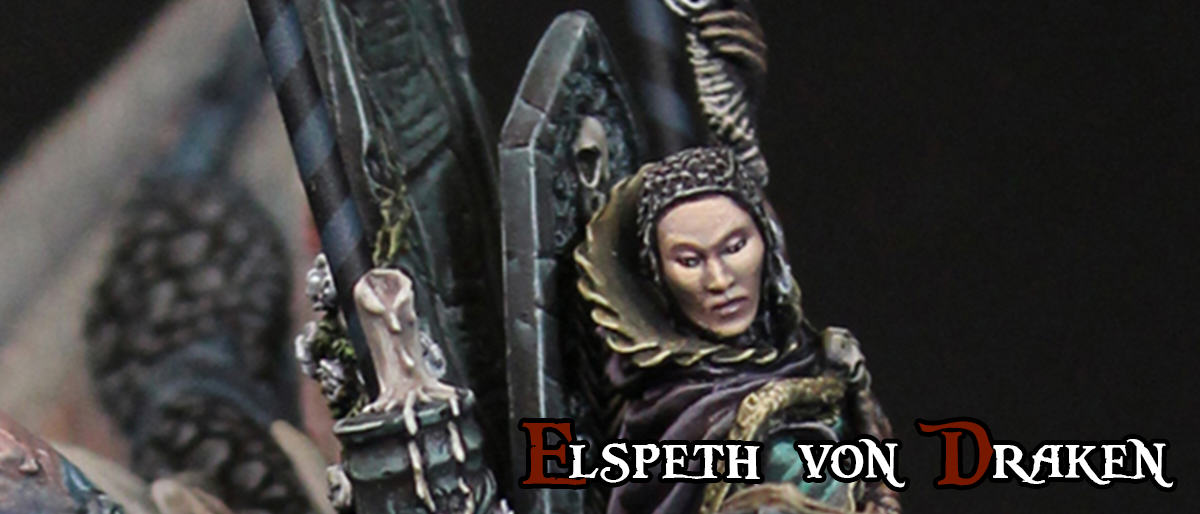 A long time ago, we bought Elspeth von Draken figure. The miniature by Forgeworld to Warhammer Fantasy is expectacular but we are not sure about how to paint it, until now!

The miniature of the week is a picture  compilationes of the figures that we find on the internet and we like, very much.
We always try to recognize the good work of  others.
"Graveyard Rose" Elspeth von Draken is not only a great figure by Forgeworld, besides is a powerfull warhammer fantasy character. Magisterix of the Amethyst College and arch-wizard of the Lore of Death.
The figure was painted by Skinnersminiatures and is more than likely the best that we have never  seen. We could find pintor profile at  Coolminiornot too.
Elspeth von Draken rides an excellent sculpted carmine dragon
What is better, sculping or painting job?
Skinnersminiatures has done its best paint job with this figure. With all details, it will be  the envy of everybody!
We hope that you like   Elspeth Von Draken as much as we like it!
Skinnersminiatures painted great this excellent Warhammer Fantasy miniature!