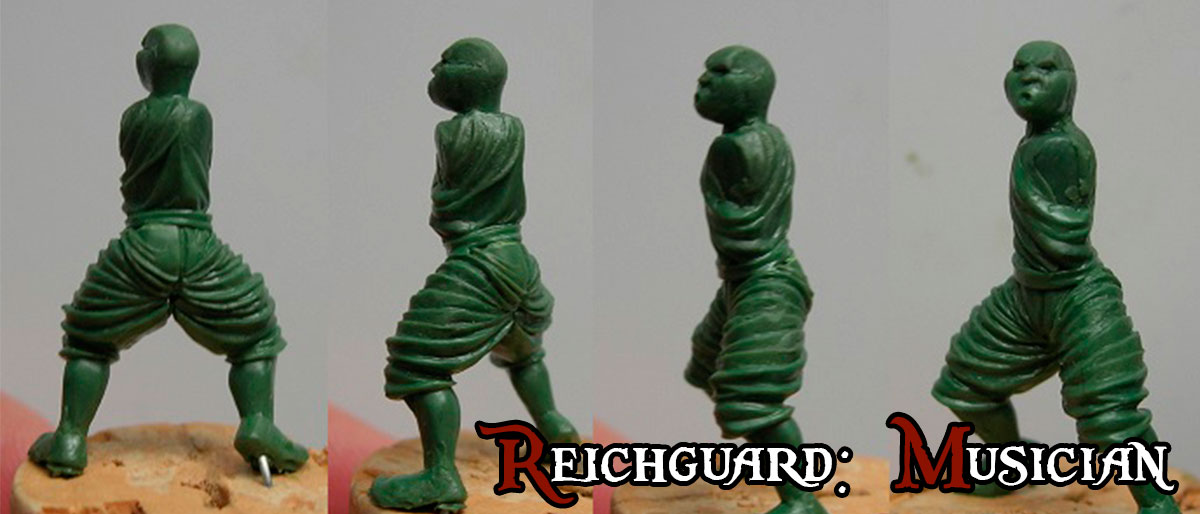 Little by little we are finishing our Reichguard foot knights. We can't wait to play Warhammer fantasy, even Mordheim (Empire in flames) or 1650 A capa y espada. But firts we need to finish the regiment, and the musician is the following figure!
In our last article "Reichguard foot knights" we showed up new characters of the regiment, now it's time for one of the command squad member, the musician.
We wanted something diferent in Warhammer fantasy for the musician.
"Sometimes you can hear a music in the middle of the battle…"
We had to decided among lots of options with the musician. Finally we decided, a young boy. A drum is a very common instrument so we decided use a "pífano".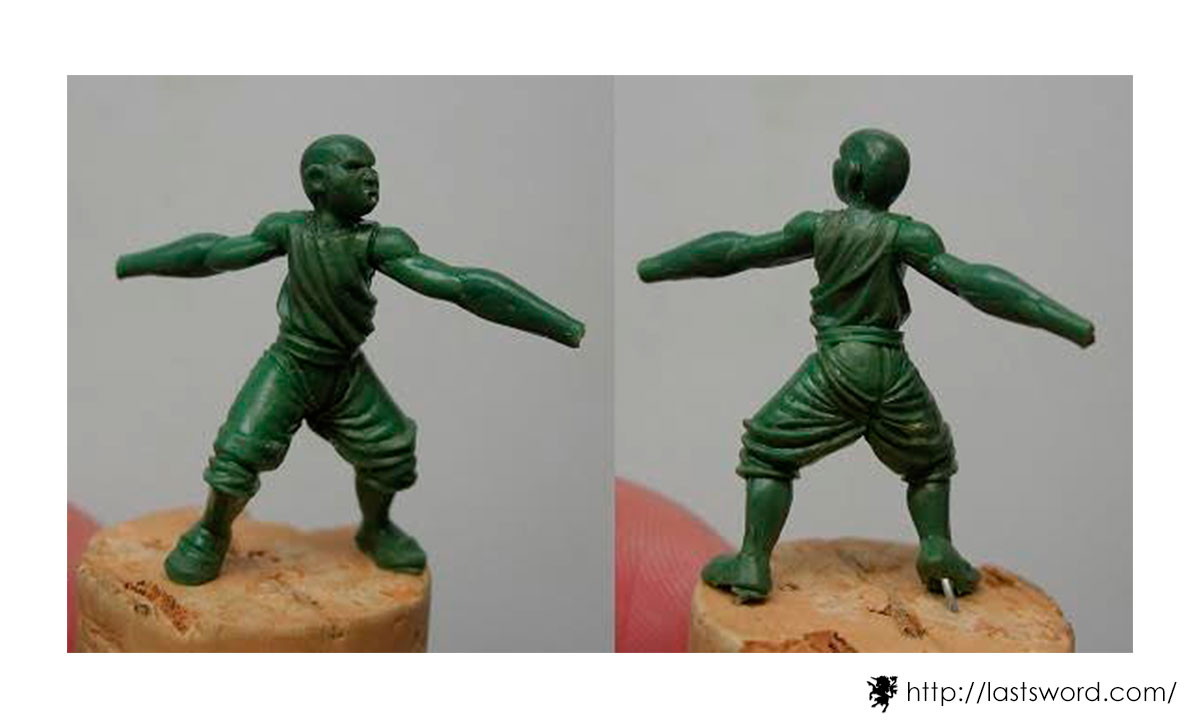 Once we had body done, we added the arms. Reichguard foot knights musician will be playing his instrument.
Finally clothe details were added. Our figure will probably need fight agains the enemies so he is carring a dagger.
We are very closed to finish with our Reichguard foot knights, we cant wait to play Warhammer fantasy with them.
We expect can finish soon and star to paint.
Do you like the mussician?