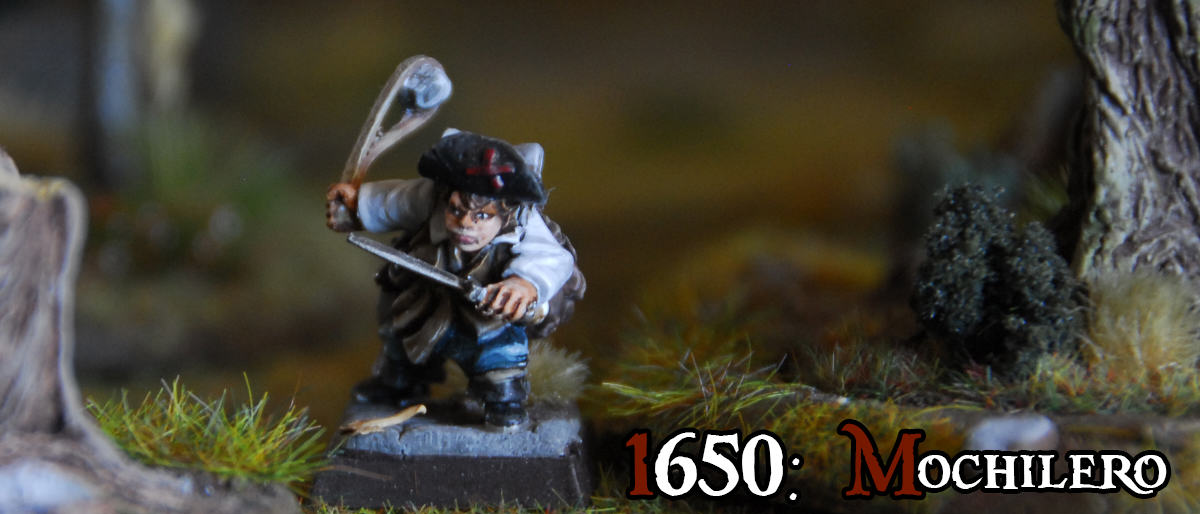 Poblably El Mochilero is the most fun 1650 A Capa y Espada model that Tercio Creativo has never sculpted. That wicked boy is a member of Morados Viejos, from the New Order. We could avoid to included him with our Empire army, as a free company.
That young man remind to us a charecter from Arturo Pérez Reverte novels.  However, not everybody think that cartoon sculpt will fit with 1650 A Capa y espada figures. To us, el Mochilero is a too funny miniature and we will love play with it!
When we play 1650 A capa y Espada, El Mochilero is  a very helpful especially with powder guns. Besides is small tall wich allows hides behind many scenery pieces, so difficult to hit with a range weapon!
He is no very nice at close combat, so a nice officer will send  him to the rearguard with his hand catapult.
El Mochilero doing mischief behind a wall!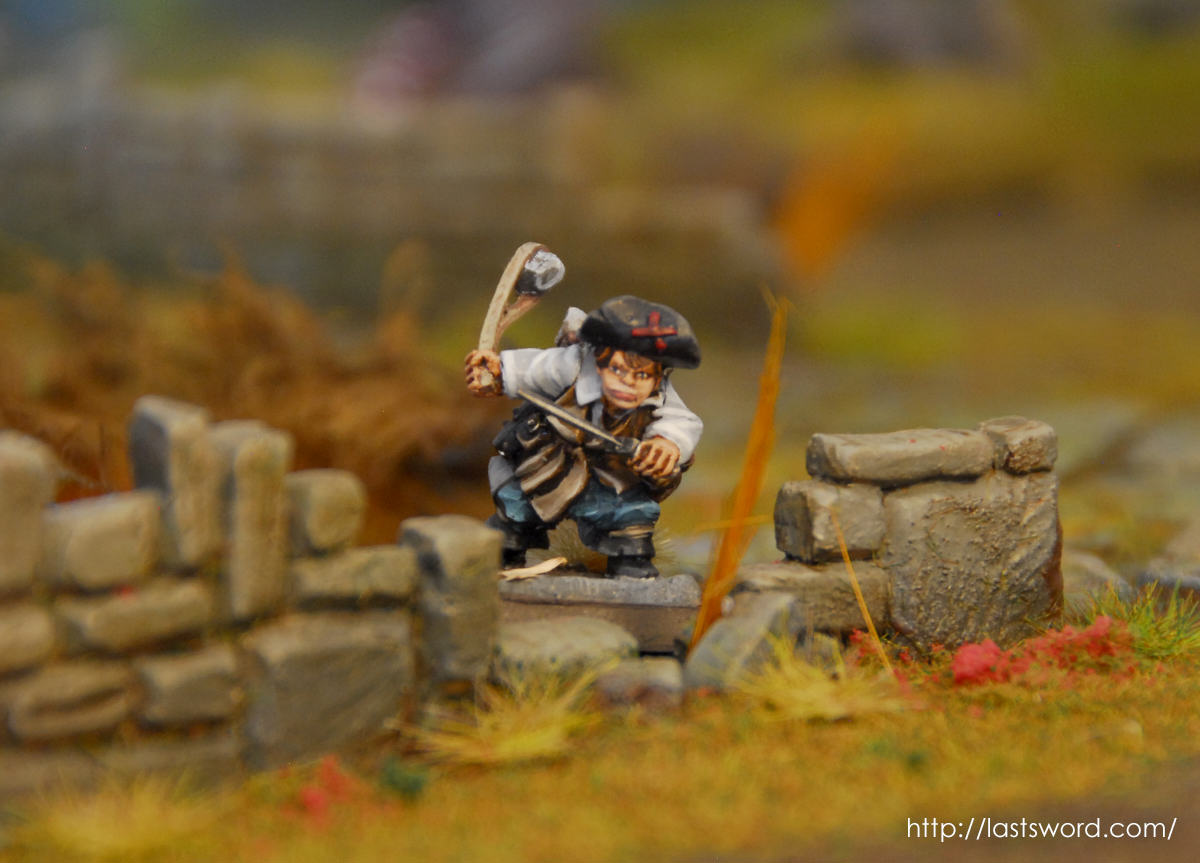 A very fun miniature to play 1650 A capa y Espada. Could you imagine that innocent guy walking around Mordheim streets?
Thanks alost!