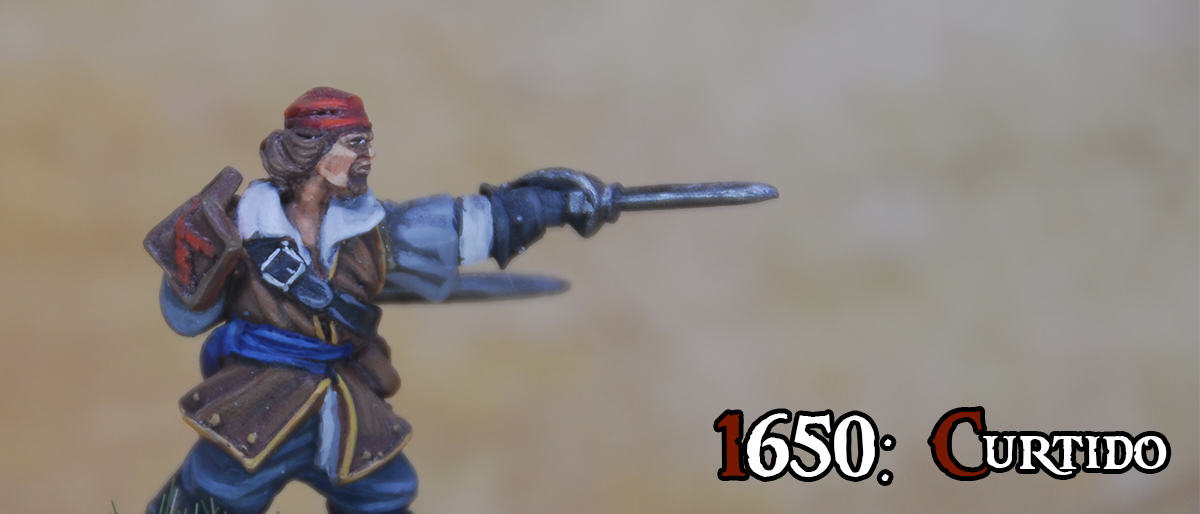 There is not  better begining for this blog that supporting to 1650 A Capa y Espada though their IndiegogoDies Irae. For us, Tercio Creativo's miniatures are nearly the best in the market, at the present time.
"Week starts on Monday."
1650 A Capa y Espada is a spanish figures game, created by Tercio Creativo, that took placed in a fantasy european world, more concretely Spanish Golden Age.
1650 A capa y espada is an excellent excuse to write a blog.
Although  this is the second  Indiegogo by Tercio Creativo, 1650 A Capa y Espada will required more time to achieve its goal.
This is the last green published by Tercio Creativo a few hours ago. A dinamic swordman who looks great!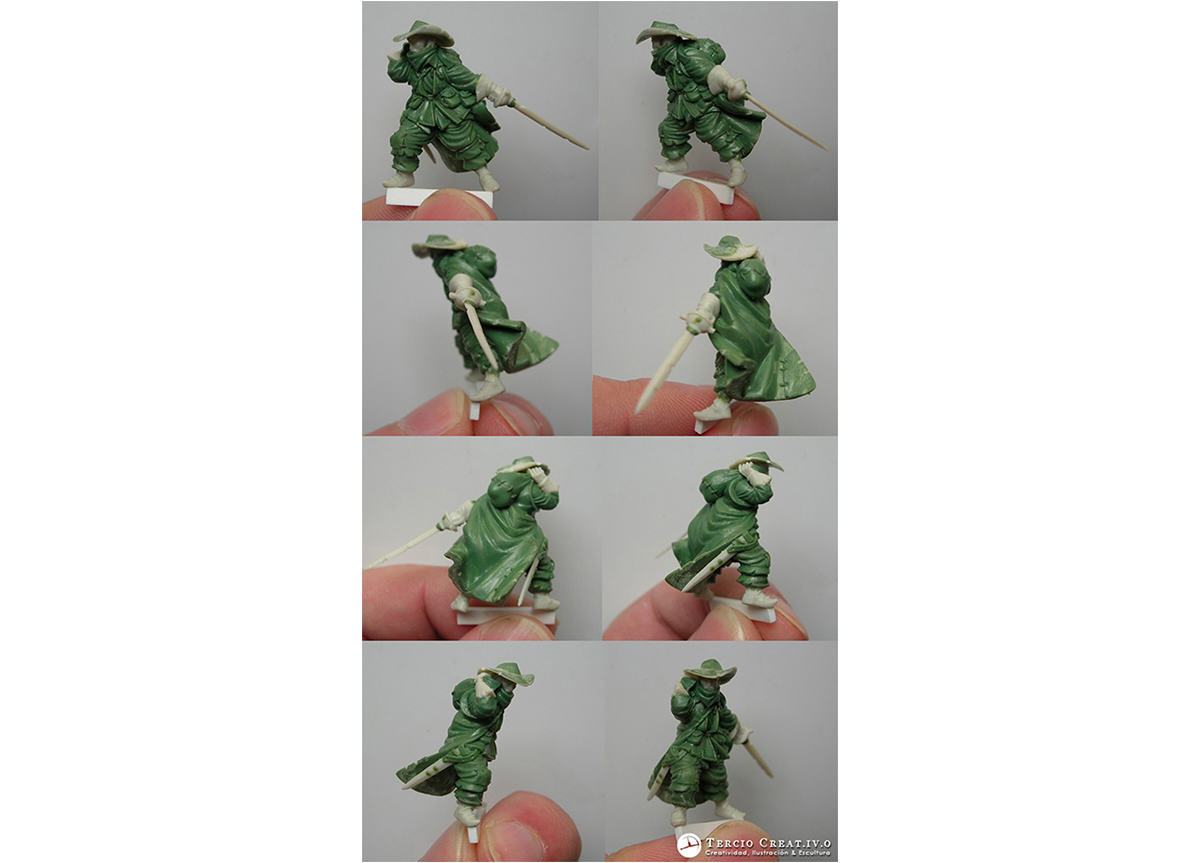 We hope that 1650 A Capa y Espada has always a high sculpt quality, as they do at the present.
We have been painting our 1650 A Capa y Espada miniatures. We finished The New Order Curtido. Our painting level is not like Emusen, but the figure looks great on the tabletop.
"Curtido fighting, no scape!"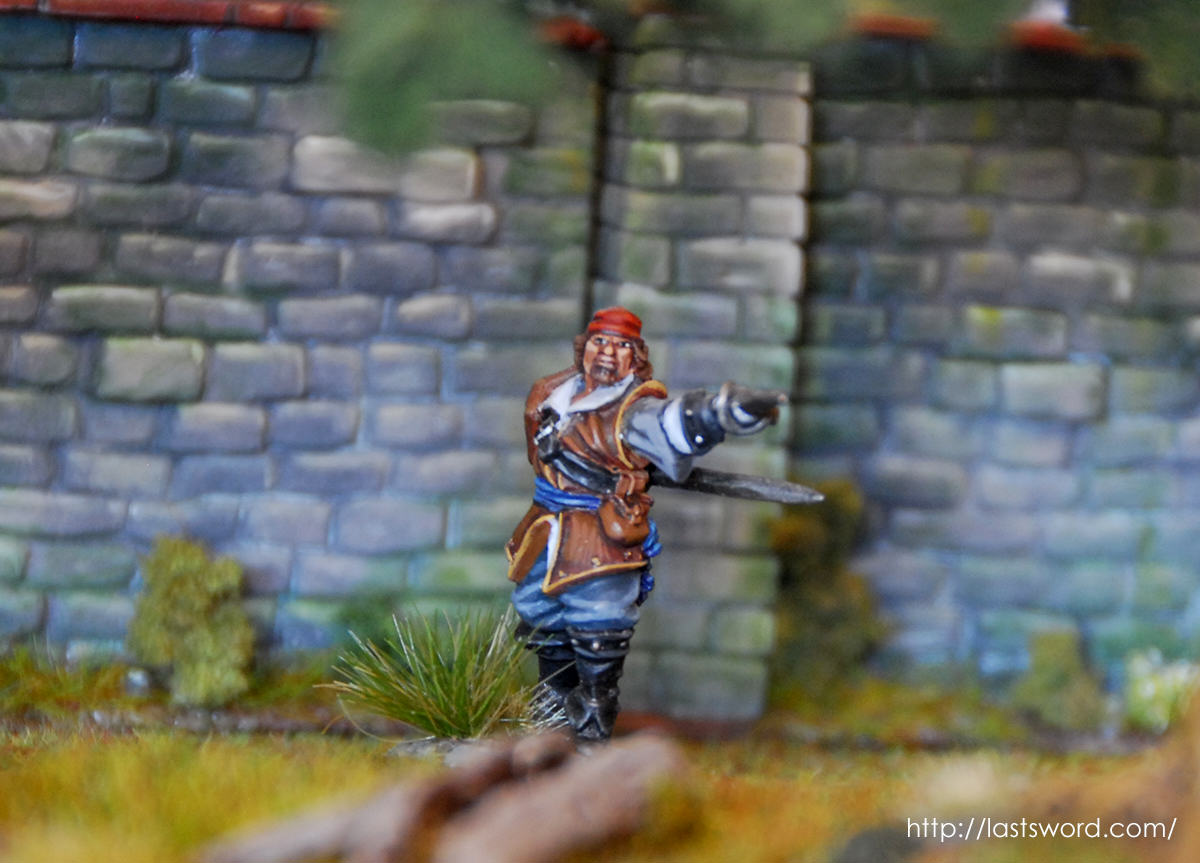 Painting a model by Tercio Creativo was so enjoyable.
We used a square base, that is why we would like use the figure as a member of an Empire Free Companywhen we play Warhammer Fantasy.
We wish you enjoy with todays entry,