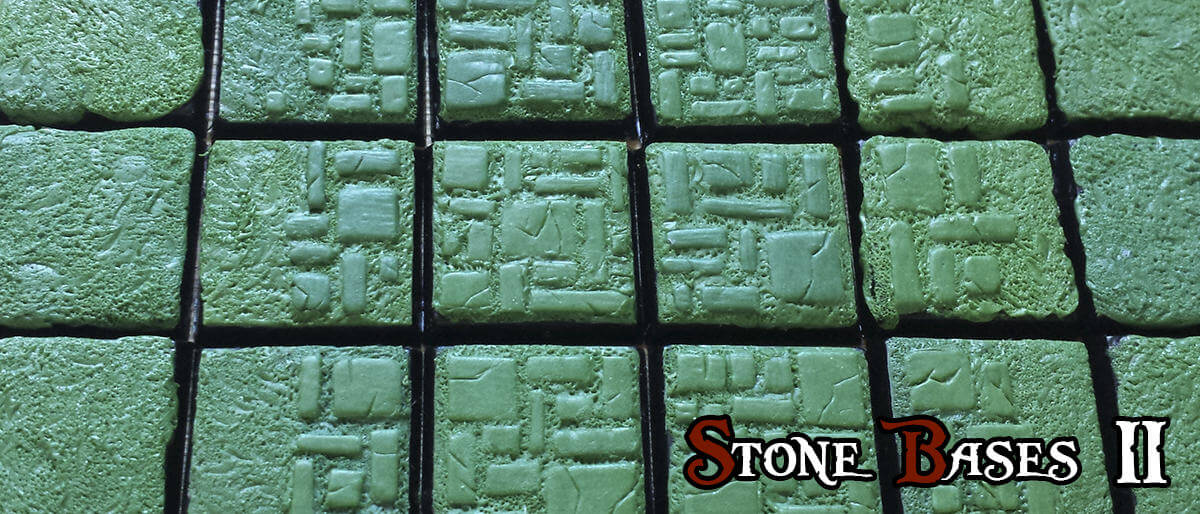 We are always trying to improve everthing that we do. This could be El Canto de las Espadas major characteristic. Do you remember our stone bases? We used that in our Empire army. Well, this time we have been doing new stone bases!
"There is no better roads than a roman road…"
We were so proud of our first  stone bases for Warhammer Fantasy. The Empire army look great with them under their foot. Hochland and Ostland can be deployed together thank to their stone bases. They are a very important element of cohesion in our army.
Despite this we had spent a lots time thinking about change the bases, adding all new tecniques that we know.
We going to keep the essence, a regiment marching along a road. But this time we will try do to it better.
We like beveled bases so we took them and green stuff before to start. We did green stuff strips and then we cut in small pieces. We put the pieces on the bases and rounded the edges. Finally with a sharp brush we texteured the stones.
Once green stuff was hard we added much on the bases and textured the ground. We did severall stone base models
When we took one base it didn´t look bad but if we put a few together, didn´t work. We couldn´t see our road, just… stones. So our first attempt was a fail.
Then a new idea came to our mind. We have been thinking about individual bases, and we must think about combination. So we started again.
First we change stone form, much round on the edges and irregular shapes.
We were so close, but we will need start one again. Warhammer Fantasy is a hobby where we use to learn afther start things again and again.
We did three kinds of stone bases. First, one full of stone, second middle stone and ground and the last just ground.
Besides this time our stone will be higher, and not all, but some of them will be broken.
At the end we were so happy again with our stone bases. We expect that our figures of  Warhammer Fantasy, Mordheim (Empire in Flames) and 1650 A capa y espada look so good now.
If you look the bases from the top, look like a road. What do you think?