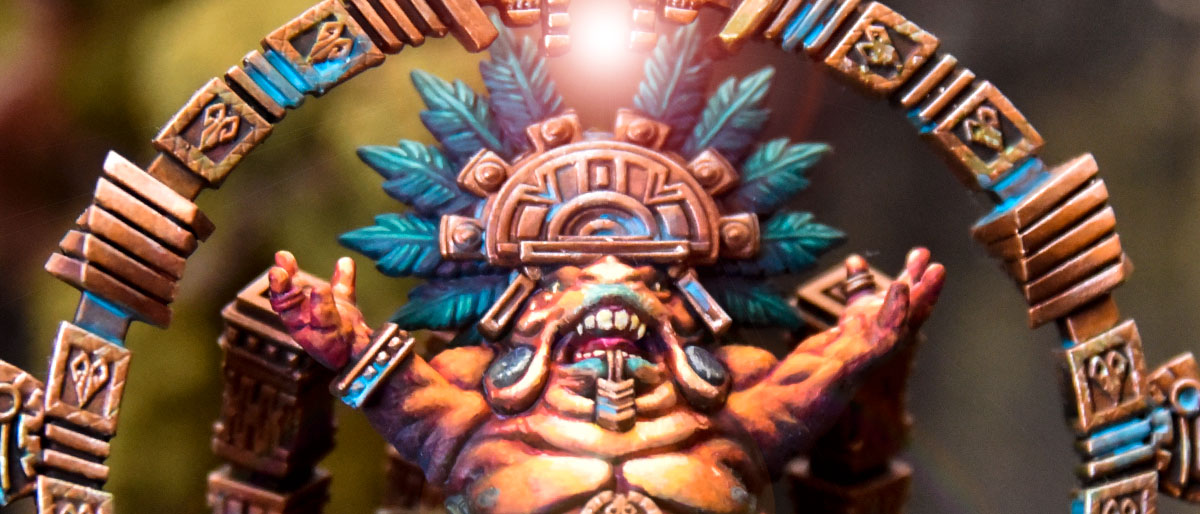 Just three days left!
The Jungle's Awakening
is beeing a great success, thank you all! And now, lets go to see one of the best miniatures of this campaign, the
Quatl
!
So here comes probably the most important model from my Lizardmen Army. Believe me that I've been working a lot to capture the majesty of this almighty wizard.
The Quatl is the most importan character for Saurian Ancients
Prostate unto the Starmaster, otherwise your flesh will be sacrified to join the thousands souls that feeds the endless magic powers of these cosmic creatures.
The Quatl is the tallest miniature that I have never scultped, I was worry at the beggining thinking that the model could be so fragile, it is 16cm miniature!
But now that I know it will be cast in plastic resin, I am relaxing! I proofed this material an is great and durable.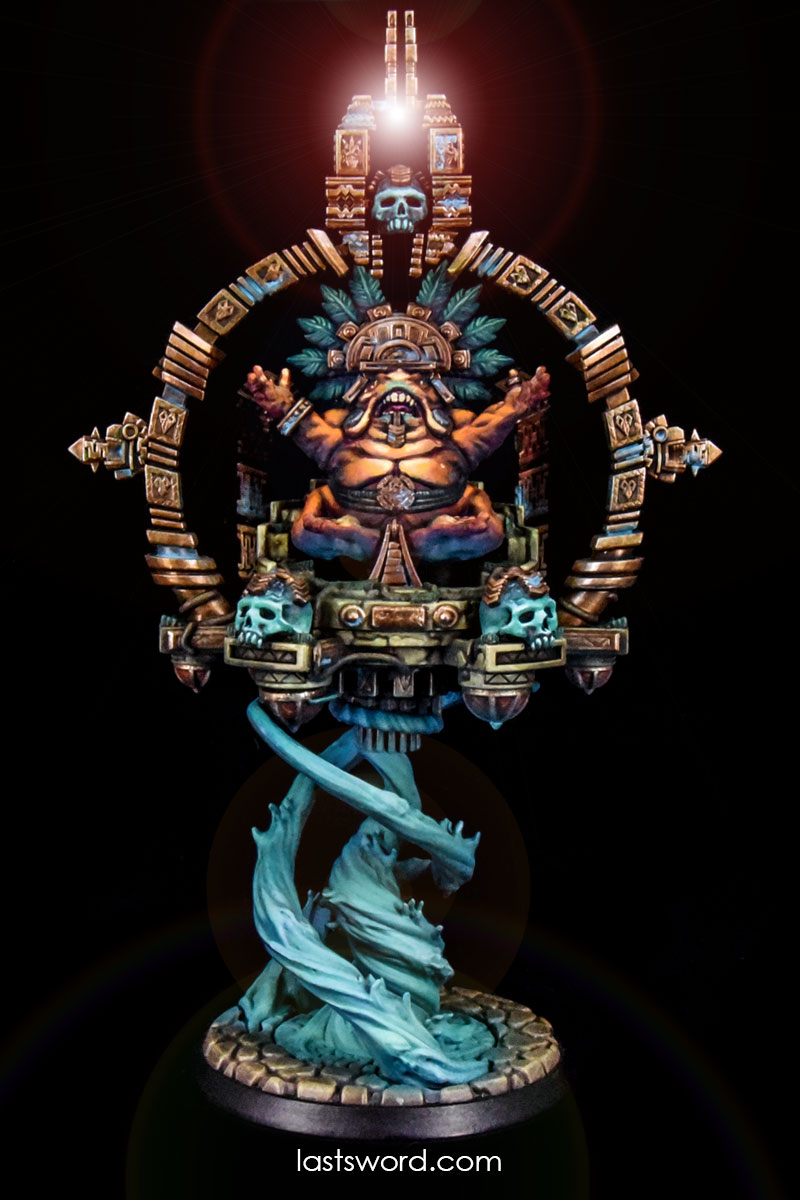 As you can see, I wanted to give a more drastic approach to this model… It had to be majestic, powerful and BIG! I couldn't accept that one of the most powerful wizards in the game was ten times smaller than Nagash.
So to reach that I focused on working on the throne and the magic stream made of the thousands souls coming from the daily sacrifices. It was the perfect opportunity to reach a perfect balance between the dynamism of the magic twister and the divine symmetry of the throne that recalls the perfection of a cosmic portal.
To enhance the powerful magic surrounding the starmaster I decided to make him float above his throne… Indeed, these creatures just awake from their endless meditations for very short periods only when their physical presence is required. Their kinetics abilities made their limbs useless thousands centuries ago…
"Soon you will see a fragment of the Ancient's real power…"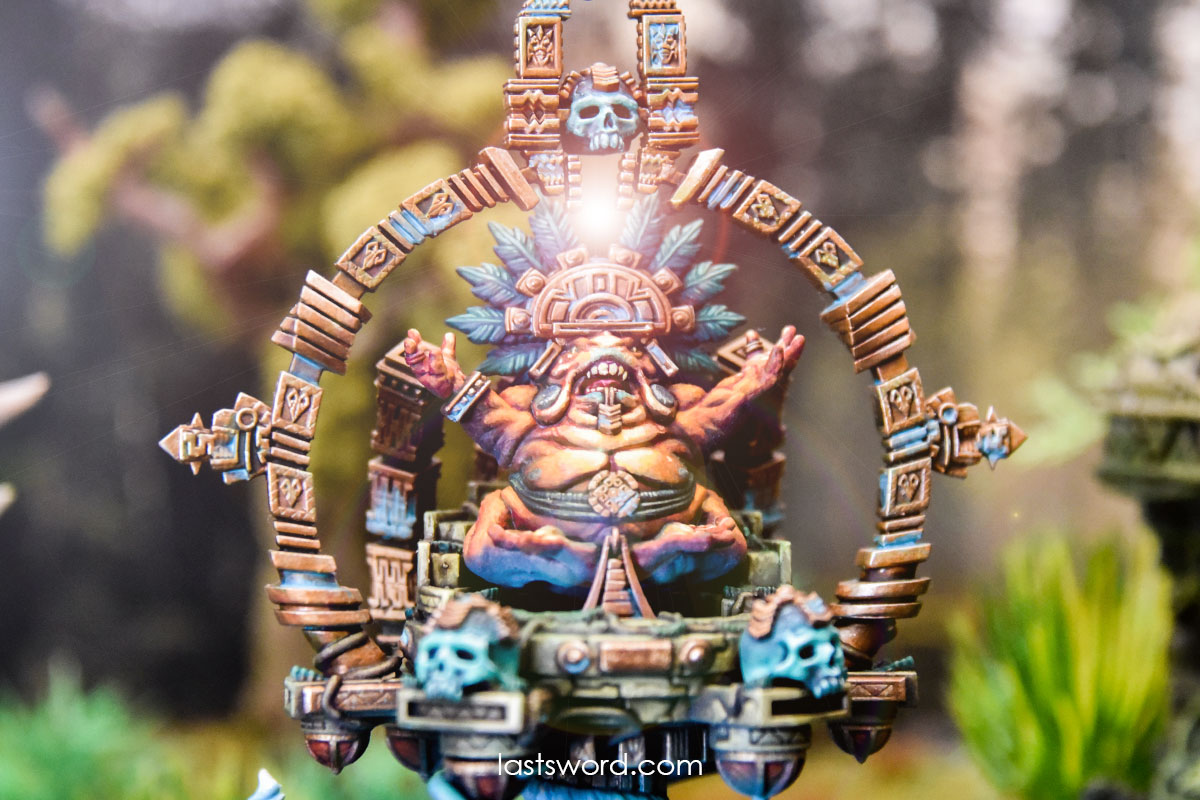 Well guys, thank you to stay there and I hope that you love this model as I love it!!
Will you add The Quatl in your army?