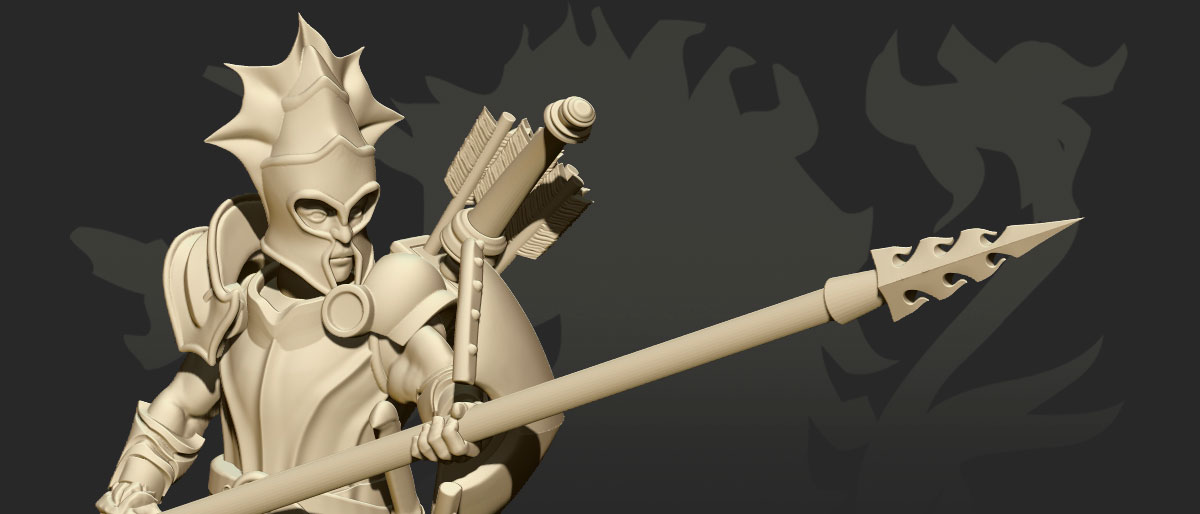 Hello guys! Today we would like to show you a new  miniatures we are working on. Sea Guards for Elven Lords, a new regiment to increase our elven army to play  The 9th Age and others wargames.
Last days, Asdarel has been playing with 3D sculpting program while he was restoring in bed after surgery. We are really happy with the result, but you oppinions and comments are always welcome, even more, before to finish the model.
Sea Guard, a new regiment for our elven armies.
While our spearment have been inspirated on Greek Hoplites fighting in  phalanx, Sea Guard are inspirated on Macedonian Phalanx developed by Philip II and used by Alexander the Great.
These are some pictures.
We are looking a armoured regiment with bow and spear. Furthermore we would like a longer spear than spearmaent' weapon and smaller shields.
Should we do the spear longer, as a pike?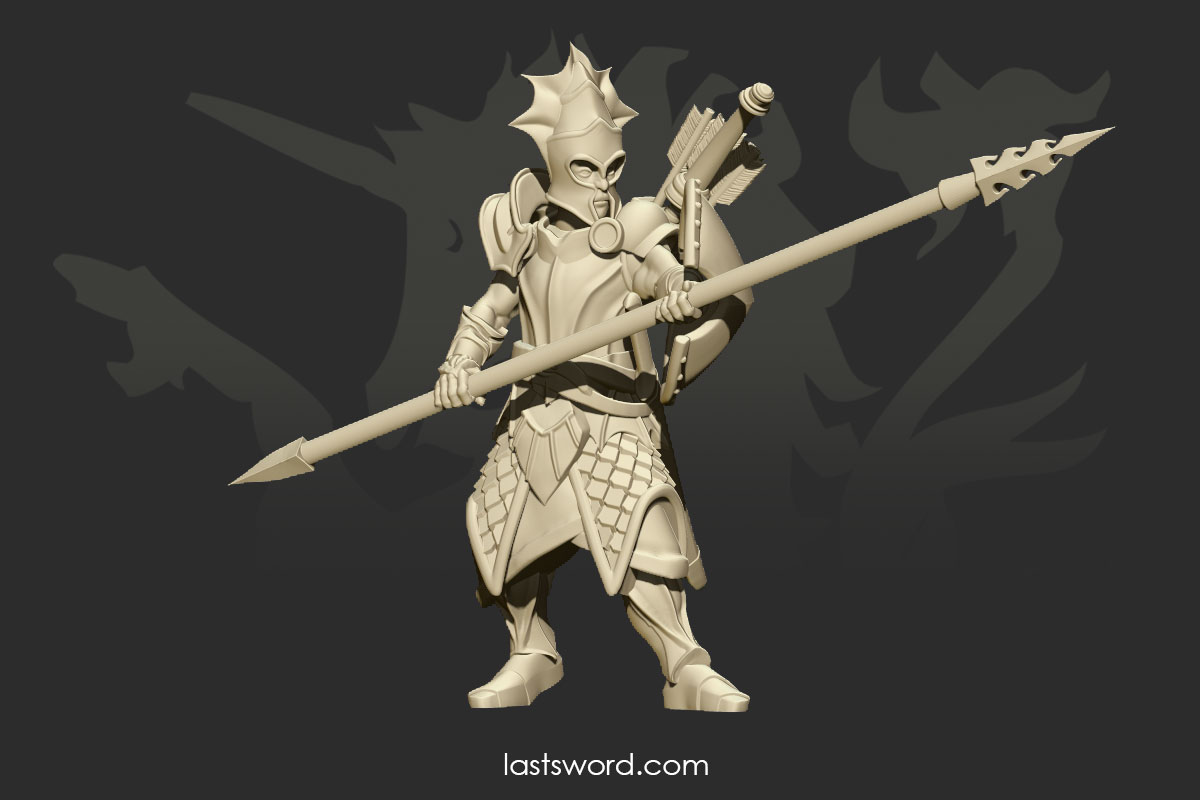 Onces finished, we going to launch the  Sea Guard as a new regiment for our Elven Lords, maybe with a bolthrower or another elven war machine.
Please guys, do not be shy and comment this model, we are glad to read all your oppinions..
Do you like it?