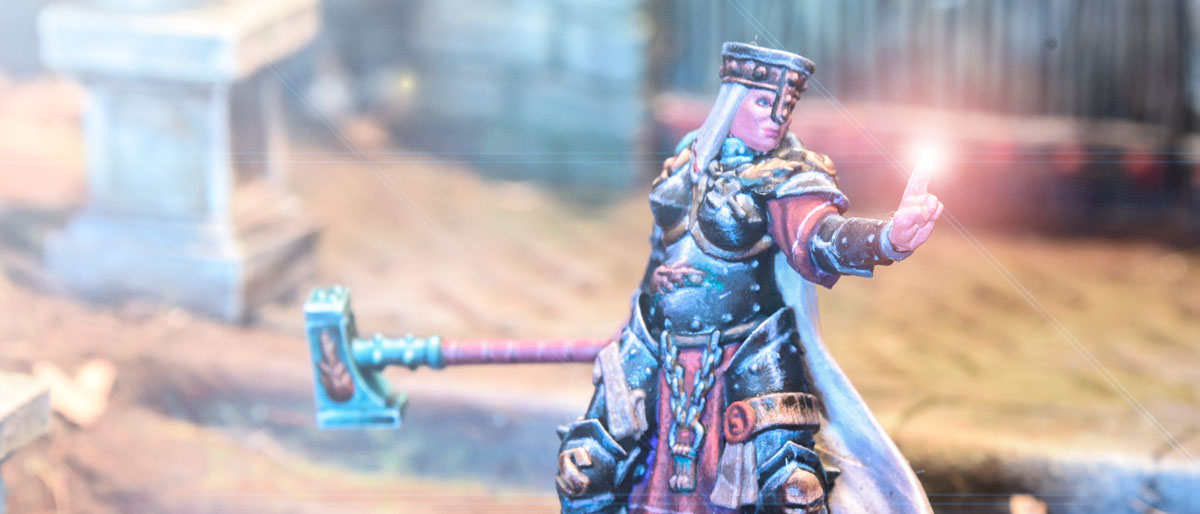 Sisters of Serens have arrived, implacable faith  warriors in a dark world. We show up these great miniatures to play Mordheim City of Damned, Frostgrave or others skirmish games. Now avariable in our online store.
Though the years we have been seeing how new models of the most iconic characters miniatures have been launched, sometimes two or three times. New versións for a new age. Inspirated in our favourite warband for Mordheim, Sisters of Serens,  have come back from a deep and dark hole, women warrior priets are here again.
Now avariable in our online store
We met Sisters of Serens when Warband Miniatures launched its crowdfunding campaign. A lots people have been looking for the way to get them. Now that we are working together, Sisters of Serens could be sold again.
Nowadays working in a Witch Hunters warband.
We are very gratefull to our painter, Daniel Rivas,  and his excellent work!
Augur of Serens.
"A few times, a baby is leaving at convent doors, a blind baby. Their parens  have not abandoned their daughther, she has born with the sacred comet mark in her body."
Serens Matriarch.
"Determination and submission for Congregation. These are the two virtues looking by the Council among all Superior Sisters to find a candidate. Furthermore Matriachs must to leave back combat full dedication and youth passions. Stability and control allow for Congregation survival."
Serens Sister Superior.
"Serens Sisters Superiors have been for a long time serving to the  Congregation. All this time, under the watchful gaze of the Matriarchs, as Sisters. Now they have become to Superiors, they duties has increase has their willpower and training."
Serens Novice.
"Arrives to the Convent is the forst prooft of novices faith. The way is dangerous and dark, this is the first challenger, and no the last."
"With faith, we can put down the darkness"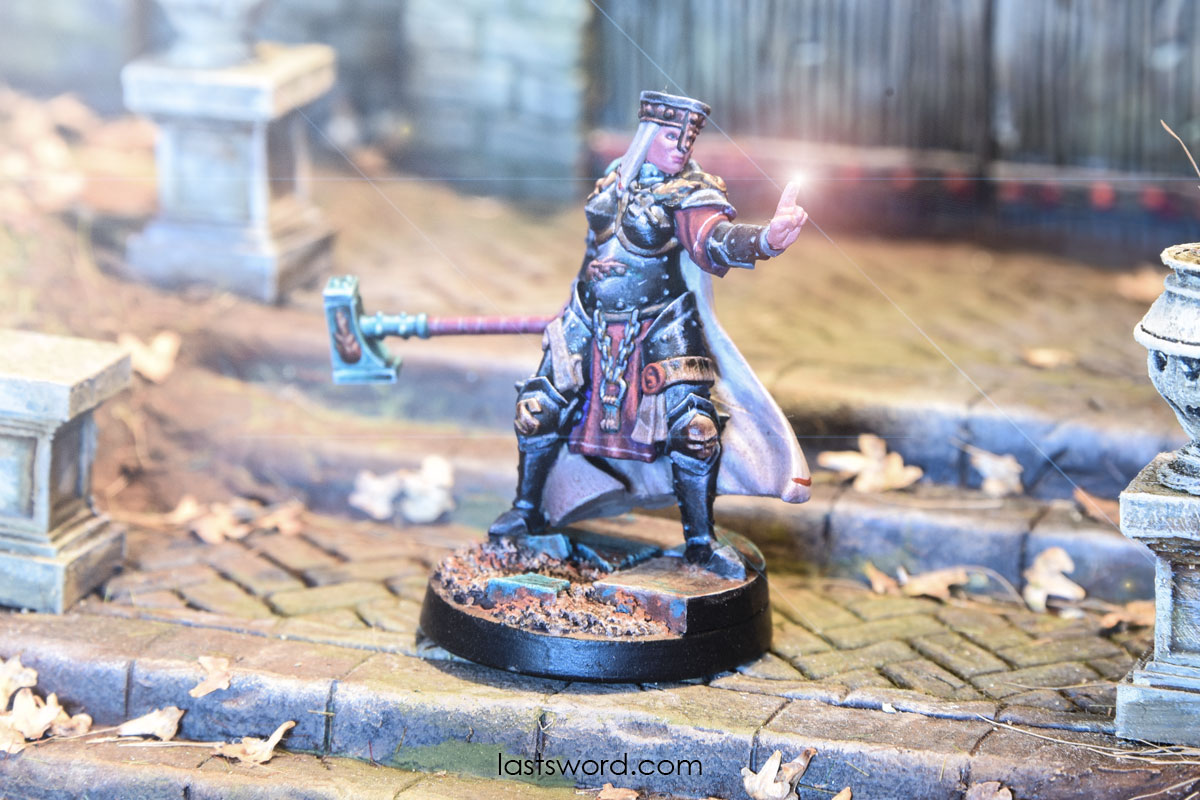 We hope that you like Sisters of Serens as we like. We have not all miniatures painted, but a full warband is composed by:
1 Serens Matriarch.
1 Augur of Serens.
3 Superior sisters of Serens.
4 Sisters of Serens.
4 Novices of Serens.
This project is the beggining of Warband Miniatures and LastSword colaboratios. Soon we will be able to launch a new Witch Hunters warband.
Take care guys and thank you for your patient!